The Romney Campaign Presents: Super Tuesday By The Numbers
Confident Romney campaign shows its lighter side on key voting day.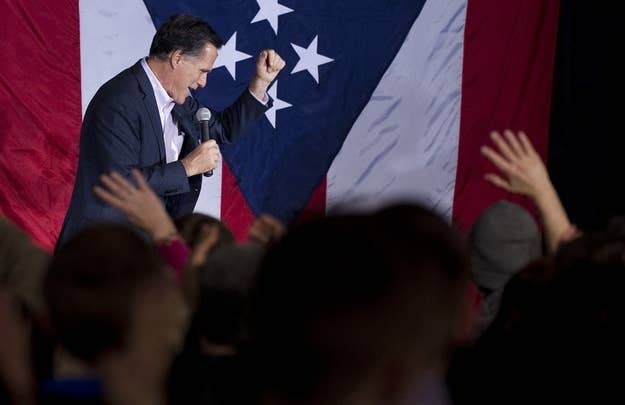 Romney campaign press secretary Andrea Saul sent this list to reporters this morning:
Alaska: 1 – candidate has visited Alaska, Ron Paul.
Georgia: 20 – number of years Newt Gingrich represented GA.
Idaho: 0 – number of public polls conducted in ID (or maybe I just gave up looking too soon).
Massachusetts: 4 – number of years Mitt Romney governed MA.
North Dakota: 0 – number of times I've been to North Dakota (I know, riveting, right?).
Ohio: 2 –decades Santorum represented the state next door in Washington.
Oklahoma: 4 – number of times that song went through my head while I was trying to decide what to type here.
Tennessee: 21 – point poll lead Santorum had just a week ago.
Virginia: 46 –delegates at stake tomorrow in Sen. Santorum and Speaker Gingrich's now home-state.
Vermont: 2 – candidates listed as from "Virginia" on this ballot.