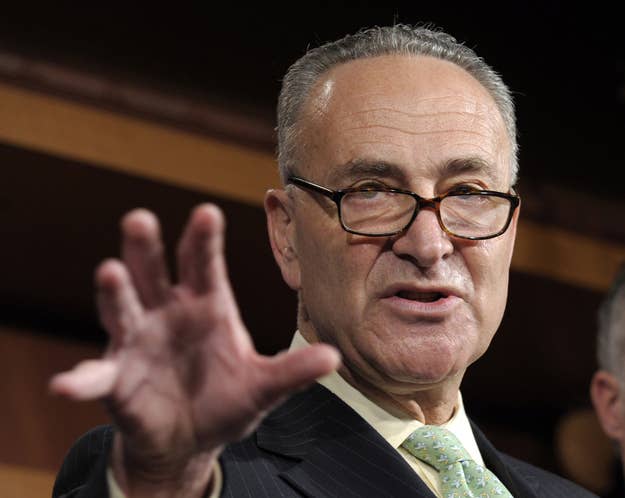 WASHINGTON — New York Sen. Chuck Schumer criticized President Barack Obama Tuesday for failing to designate China a currency manipulator.
Earlier Tuesday, the Treasury Department released its semi-annual report on exchange rate policies and declared China an offender, keeping its currency "significantly undervalued," but stopped short of the official designation which would allow for U.S. penalties. The move to increase pressure on China was strongly supported by Mitt Romney during the presidential election, and Schumer has been among the most vocal members of Obama's party to disagree with his actions on the issue.
"This report all but admits China's currency is being manipulated, but stops short of saying so explicitly," Schumer said in a statement. "The formal designation matters because there can be no penalties without it. It's time for the Obama administration to rip off the band-aid, and force China to play by the same rules as all other countries."
During the campaign, Obama allies — and even some Republicans — warned that imposing penalties on China would provoke a trade war. Treasury pointed to progress on the part of Chinese officials at loosening their grip on the renminbi.
"The Chinese authorities have substantially reduced the level of official intervention in exchange markets since the third quarter of 2011," the report stated.