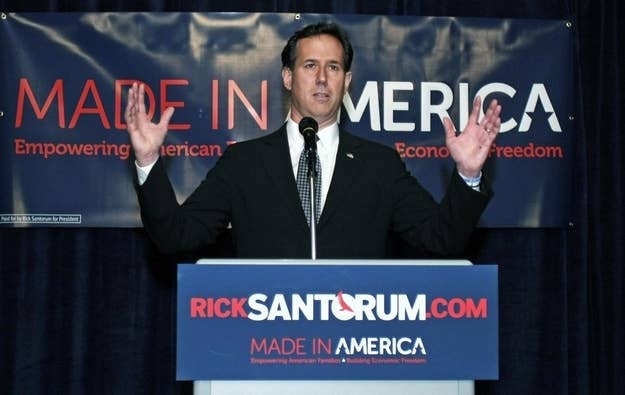 LINCOLN PARK, Michigan—Rick Santorum isn't confident he'll carry Michigan, despite plans to campaign here every day until Tuesday's primary.
Santorum has lost some of the spring in his step as a series of polls show his lead in the state giving way to a likely Romney.
"We're gonna try," Santorum told reporters here Friday night when asked if he'll win the state, adding "We're going to do the best we can."
The Romney campaign, by contrast, is certain of a victory, with everyone from the candidate to advance staff expressing confidence about carrying the state. Romney too is planning to campaign in Michigan everyday until voters go to the polls — and he and his Super PAC have flooded the state with television ads and robo-calls.
Santorum, by contrast, said in a tele-town hall with supporters that he is happy with his current standing given that Michigan is Romney's home state and where he was raised — precisely why a Romney victory here would not provide him with that much momentum.
If Santorum isn't sure he can win Michigan, it's not clear why he's devoting resources to the state as opposed to the more delegate-rich Super Tuesday contests he's more likely to win. Chalk another one up to a by-the-seat-of-the-pants campaign strategy.