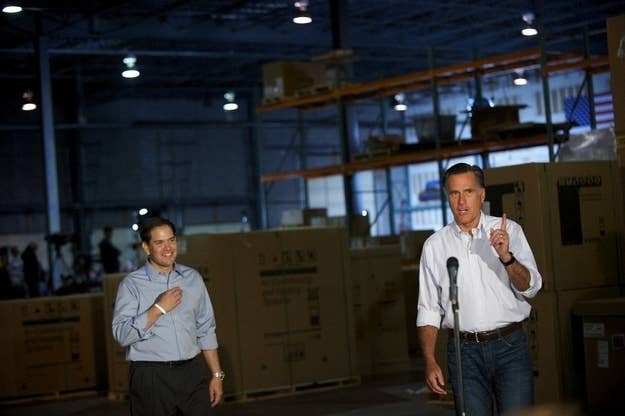 A top ally to Marco Rubio suggested that a prominent Romney aide was the source of the ABC News story today that Romney is not considering the Florida senator as his running mate.
"Do remember that Stuart Stevens was Charlie Crist's guy," Ana Navarro told BuzzFeed, referring to Rubio's Republican-turned-independent opponent in the 2010 Senate race. "The guys who did all of that oppo and attacks on Marco were none other than [Romney advisers] Stuart Stevens and Russ Schriefer."
Navarro, who receives a thank-you from Rubio in his memoir, "An American Son," voiced concerns earlier today about the leak, which came out on the day the book was published.
"I think it's interesting that the only person being singled out in this rumor is Marco," said Ana Navarro, an adviser to one of Rubio's strongest backers — former Gov. Jeb Bush.
"Either we're being punked and he is being vetted and they are trying to create the element of surprise, or someone has an ax to grind with him, or he's not being vetted and someone wants him to be," she told BuzzFeed earlier today.
Navarro expanded in a second interview on the "ax to grind" point, fingering Romney senior adviser Stuart Stevens as a possible source of the leak.
Navarro said that while she hasn't spoken to Rubio about the veracity of the ABC report, the leak was "dumb."
"The bottom line is someone in Romney campaign spoke out of turn," she said. "Whether it's true or false, who knows. But it sure was dumb. It's going tp take 'em off their messaging for the day/bus tour and they're gonna have to do some damage control. They unnecessarily dissed a very popular figure of the conservative base and the most prominent Hispanic Republican. Romney has nothing to gain from this."
Stevens, who traded lawsuits with Crist after the election, declined to comment on the record.