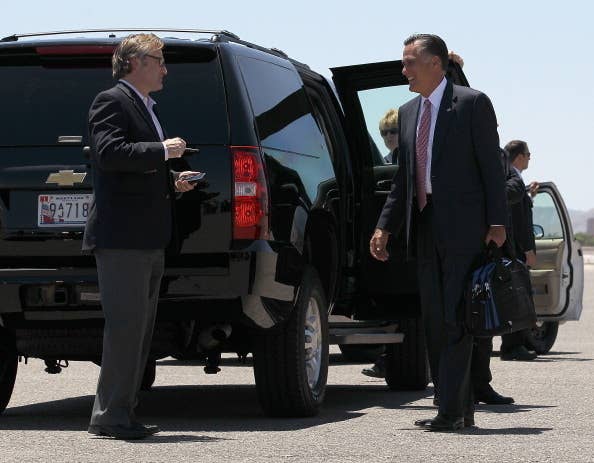 Aides to Mitt Romney told the Associated Press this week that the Republican presidential candidate left Bain & Co. in 1992 and was therefore not responsible for efforts to aid economic growth in China and Russia.
But that statement contradicts a contemporaneous account by none other than Romney senior adviser Eric Fehrnstrom, who worked as a a Boston Herald reporter before joining the Romney camp. The article was dug up by the pro-Obama group American Bridge.
From the Associated Press report:
Romney campaign spokeswoman Michele Davis would not respond to detailed questions about Romney's oversight of Bain & Co.'s consulting work. She disputed the timing of his departure, saying it came in 1992 rather than a year later. Davis said Romney concentrated on working "intensely to turn around the firm." She added that "no individual businessman can level the playing field with China."

The Romney campaign did not provide any records to buttress its timeline. Corporate documents and media accounts reviewed by The Associated Press from the period, however, show Romney held a top role at Bain & Co. through late 1993.
Boston Herald: Thursday, October 28, 1993