Romney Campaign Sets Expectations High For Convention Bump
In a background briefing with reporters in Boston today, a top Romney adviser explained that they expect to see a bigger bump from their convention than President Barack Obama's. Here is why:
On Average, Incumbent Presidents Receive A Seven Point Bounce On The Ballot Following Their Convention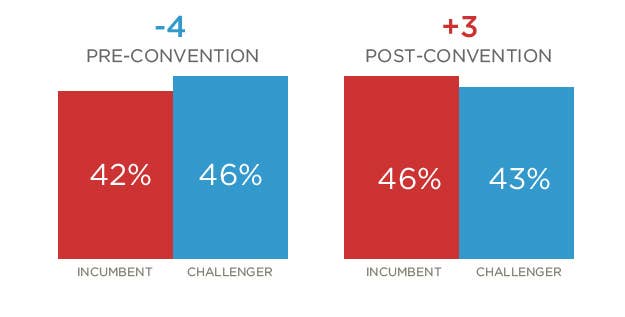 THE AVERAGE CONVENTION BUMP FOR CHALLENGERS IS EVEN GREATER…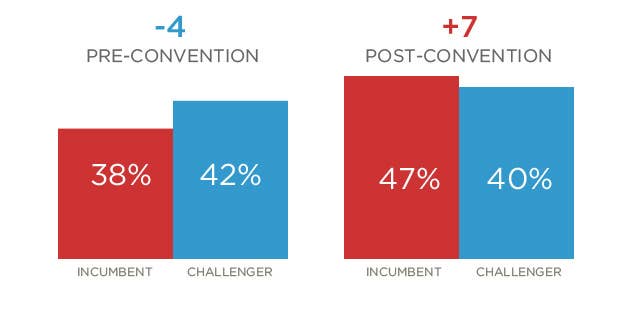 And, Challangers' Images Improve Significantly More After Their Convention Than Incumbents'

UPDATE: An earlier set of images accompanying this item were removed because of a miscommunication over the terms on which they were shared with BuzzFeed. These images reflect the same data.