Romney Campaign: Gingrich Dropping Out Still Helps Us
They're not afraid of a two-person race against Rick Santorum. Says Santorum's strategy is "pure fantasy, or vanity, or both."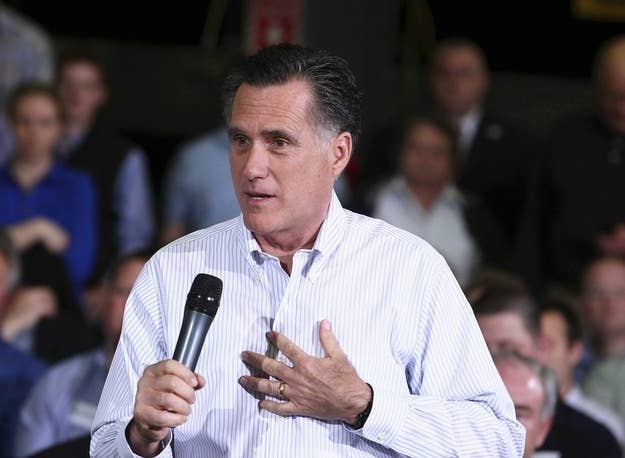 In an email to reporters today, the Romney campaign rejected Rick Santorum's assertion that he could force a convention fight and win in Tampa, calling it "pure fantasy, or vanity, or both."
The Romney operation is growing increasingly confident with their chances — even if Newt Gingrich drops out of the race to back Santorum, arguing that because not all of Gingrich's support will go to Santorum it means there are more delegates for Romney to pick up.
Below is the email from the campaign:
Good morning-

Today is another election day and yet another day that our opponents will be unable to make up the ground needed to get to 1,144 delegates. Gov. Romney looks to pick up additional delegates in Hawaii and American Samoa. And, from public polling, it seems as if in Alabama and Mississippi the candidates will split the vote, and, thus the delegates, three ways with no one candidate being able to cut in to Gov. Romney's already large delegate lead and march to the nomination.

Sen. Santorum has recently taken to arguing that he will lose a majority of states but somehow magically win at the convention. This is pure fantasy, or vanity, or both. First of all, Sen. Santorum, couldn't put together a full slate of delegates in many states, and he outright failed to get on the ballot in others. The notion that he is somehow going to get our delegates to vote for him is pie in the sky. In the states with unbound delegates, projections of what Sen. Santorum will likely get are already baked into the current tally. He also argues that if only Newt Gingrich would drop out and the race become a two-person contest, his chances will increase – but that just means there are more delegates on the table for us to take and get to 1,144 faster.