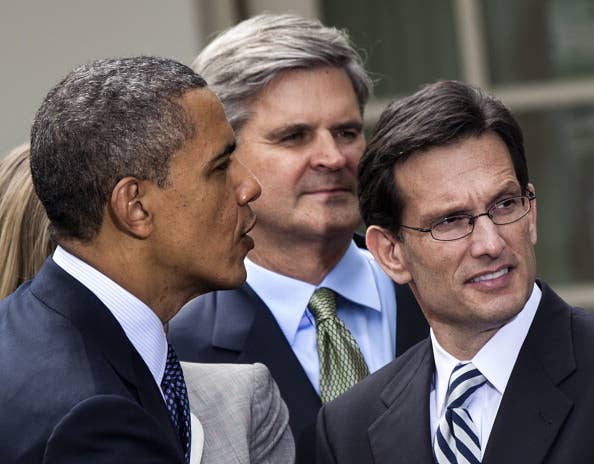 WASHINGTON — Republican aides are calling out the White House for scheduling President Barack Obama's remarks on avoiding the sequester at the same time House Majority Leader Eric Cantor is delivering a major address Tuesday afternoon.
Cantor's address to the American Enterprise Institute at 1 p.m. has been on the books for weeks, and is billed by his aides as an agenda-setting speech — and one, that according to excerpts, will continue the party's shift away from a singular focus on fiscal isses.
"Why are they so worried about Americans hearing positive ideas on how to help working families," asked a Cantor aide. "We're flattered they're putting so much emphasis on Leader Cantor's remarks."
On Tuesday morning, White House officials told reporters that Obama would be making remarks at 1:15 to outline his plan to avoid the mandatory spending cuts known as the sequester.
Republican aides also weighed in on the timing on Twitter: