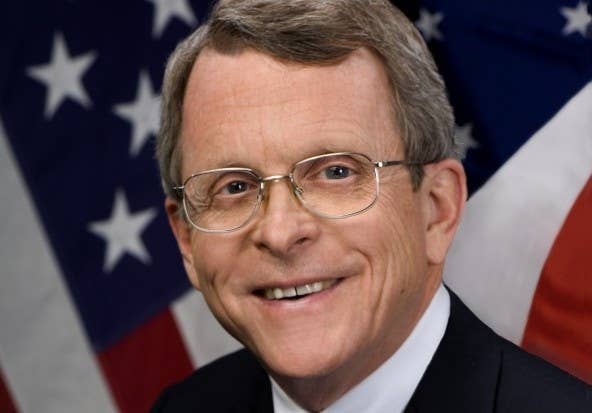 Ohio Attorney General Mike DeWine will endorse Rick Santorum this afternoon, Ohio Republicans confirm.
DeWine, a Romney endorser, will announce his decision to change endorsements in remarks at the Ohio State House in Columbus, OH. Santorum is currently leading Romney in the state, 42 percent to 24 percent in the latest Rasmussen poll.
Sources inside the Romney campaign said DeWine was upset that Romney was critical of Santorum's position on the felon voting bill, which is mentioned in an ad by Romney's Super PAC and was brought up in a debate last month. DeWine and Santorum were two of only three Republican Senators who voted for the bill.
DeWine's endorsement of Romney was announced in a press release on October 25, 2011, in which Rep. Jim Renacci was given top-billing. DeWine was not quoted in the release, and did little in the way of actively campaigning for Romney.
At the time of his endorsement, Herman Cain was the leading Republican alternative to Romney, and Rick Santorum was in last place in the RealClearPolitics poll of polls with the support of just 1.5 percent of Republicans nationwide.
Dewine had previously endorsed former Minnesota Gov. Tim Pawlenty for president.