Obama To GOP: Stop Playing Politics In Wartime
During Google+ chat, Obama castigates Republican filibuster of Defense Secretary nominee Chuck Hagel. "It's just unfortunate."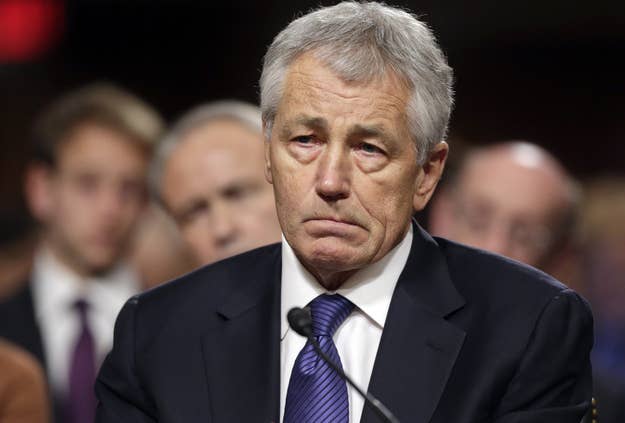 WASHINGTON — President Barack Obama bemoaned the decision by Senate Republicans to filibuster his nominee for Secretary of Defense, Sen. Chuck Hagel, saying they were playing politics in wartime.
"It's just unfortunate that this kind of politics intrudes at a time when I'm still presiding over a war," he said during a "fireside hangout" on Google+, adding that it was "unprecedented."
"For the sake of national security, it's time to stop playing politics with our Department of Defense, and to move beyond the distractions and delay," added White House Press Secretary Jay Carney in a statement.
Republican lawmakers blocked the nomination from proceeding Thursday evening citing his previous comments about Israel as well as lingering questions over the Benghazi attack. The White House released more information about the attack to Republican lawmakers before the vote.
"Congress is sort of running out of things to ask," Obama said about his administration's response to last year's attack which killed four Americans.
Obama also criticized Senate lawmakers for increasingly requiring a 60-vote filibuster-proof threshold to move anything through the chamber — including nominations.
"We don't have a 60 vote rule, yet that has become common practice," Obama said. "That's not the rule. The rule is that you're supposed to have a majority."
In 2006, Obama supported a filibuster of President George W. Bush's nominee for the Supreme Court, now-Justice Samuel Alito.