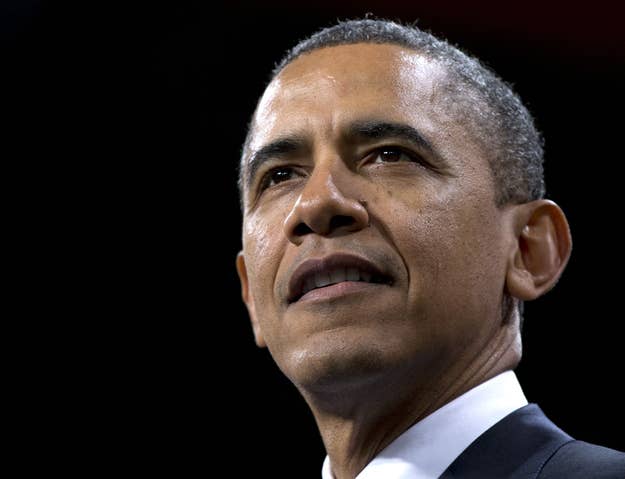 WASHINGTON — President Barack Obama will once again call on members of Congress to avoid the mandatory spending cuts due to hit at the end of the month, joined by first responders whose jobs may be on the line, according to a White House official.
With the sequester due to hit on March 1, Obama will address reporters at 10:45 Tuesday from an auditorium in the White House complex to increase the pressure on Republicans to agree to raise revenues to offset the cuts, the official said.
"With less than two weeks before these cuts hit, the President will challenge Republicans to make a very simple choice: do they protect investments in education, health care and national defense or do they continue to prioritize and protect tax loopholes that benefit the very few at the expense of middle and working class Americans," the official said.
Two weeks ago, Obama called on lawmakers to pass a temporary delay of several to the cuts to allow lawmakers time to pass a complete budget, saying spending cuts and revenue increase through tax reform must be included to achieve the mandated deficit reduction.
Republicans have said they are opposed to any efforts to raise revenue after last month's fiscal cliff deal almost entirely included tax rate increases.
Little has changed since Obama took the podium in the White House briefing room earlier this month. Senate Democrats introduced a proposal to avoid the spending cuts in concert with Obama's 50-50 principle, but the measure has so far failed to gain Republican support.
With lawmakers in their districts this week, Obama is trying to seize the bully pulpit to force Republican lawmakers to cut a deal, and will explicitly endorse the Senate Democratic plan.
"[T]ime and again, Republicans in Congress have said they would rather see these devastating cuts go into effect than close a single loophole that benefit the wealthy," the official added, previewing Obama's remarks.
Obama will be joined Tuesday by "emergency responders." Earlier this month administration officials detailed the dire consequences of the sequester, including thousands of police officers coming off the streets, federal prosecutions being delayed, and delays to federal disaster aid.