Obama Steals Issues From GOP For State Of The Union
Campaign year speech appropriates opponents' lines. Gingrich, Romney, and even Huntsman get their echoes.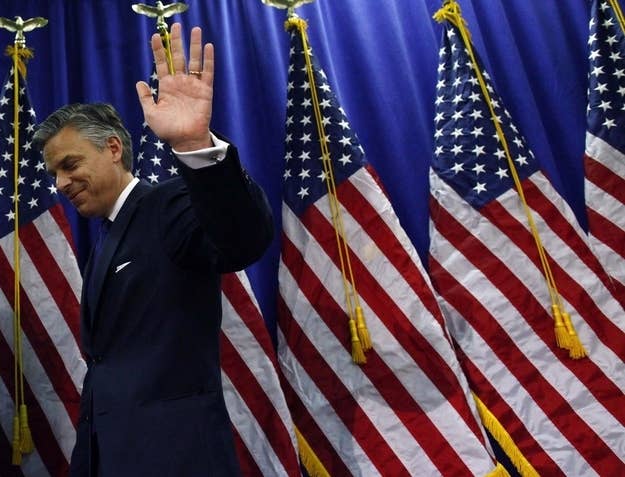 President Barack Obama is stealing his opponents' arguments — and even some of their lines — in an effort to further his reelection chances.
In tonight's State of the Union address, Obama parroted former Republican candidate Jon Huntsman, calling "nation-building right here at home," and decrying a "deficit of trust" with banks. Both phrases essentially defined his failed presidential campaign.
He also took a hard line on Chinese counterfeiting and trade manipulation — a frequent issue in Mitt Romney's stump speech — calling for a new "Trade Enforcement Unit." The proposal seems like it could be a key component of Romney's "Reagan Economic Zone" proposal.
Later in the speech, Obama took a turn out of Newt Gingrich's playbook, saying "It's time to turn our unemployment system into a reemployment system that puts people to work." Gingrich is known on the campaign trail for his rhetorical transformations, like turning the EPA into the "Environmental Solutions Agency."
It's an overt play by the White House to retake control of the agenda this year — starting with the terms used to debate the issues.