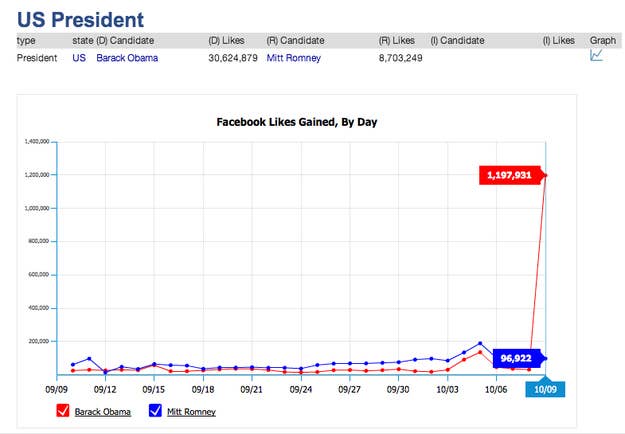 President Barack Obama's Facebook page showed an unusual spike in "likes" on Tuesday, growing by more than 1.1 million — a more than 4 percent increase.
Obama and Romney had largely kept pace with each other in new "likes," though Obama maintains more than a 3-to-1 lead.
Earlier this year the Romney campaign came under fire for a large spike in Twitter followers, sparking accusations that they purchased them. Aides quickly denied the rumors.
The Obama campaign did not immediately respond to a request for comment on the spike.