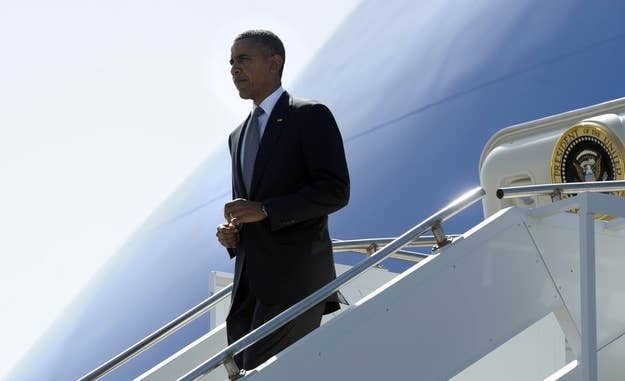 President Barack Obama's campaign has asked Colorado television affiliates to pull its negative advertising in the state, following this morning's mass shooting in Aurora, Colorado.
"We have asked affiliates to pull down our contrast advertising for the time being," Obama campaign spokeswoman Jen Psaki told reporters on Air Force One. "It takes time for stations to be able to do this, but we are making every effort."
Obama is scheduled to speak at 11:20 a.m. from Fort Myers, Florida where he was scheduled to hold a campaign event. A second campaign event near Orlando was called off.
Presumptive Republican nominee Mitt Romney's event in Bow, New Hampshire "will go on as planned," a spokeswoman said on Friday, adding "he will address the tragedy in Colorado."
Romney's campaign is pulling all ads in Colorado according to a spokeswoman until further notice.
Campaign events today by First Lady Michelle Obama, Vice President Joe Biden, and Ann Romney have all been canceled according to both campaigns.