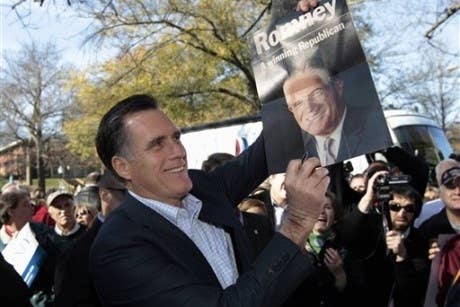 President Barack Obama confused his Republican opponent with his father during a Broadway fundraiser this evening.
"George Romney…uh… Governor Romney," Obama said awkwardly, as the crowd cheered the gaffe.
Speaking without a teleprompter, Obama at times seemed to struggle with gathering his thoughts, particularly on drop-in sections not included in his stump speech.