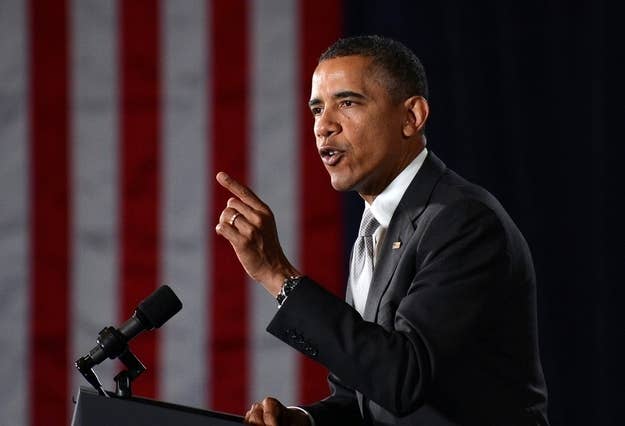 ATLANTA — President Barack Obama publicly defended his signature health care reform law once again on Tuesday at a fundraising event in Atlanta, two days before the Supreme Court is set to rule on the constitutionality of the Affordable Care Act.
We "don't need to refight this battle over healthcare. It's the right thing to do," Obama told the crowd of 500 donors in a hotel ballroom. "It's the right thing to do to give 30 million people health insurance."
Obama repeated his contention that the election is a choice between two visions for the country, but said most people are on his side.
"The good news is, when you ask people item by item between these two visions, the American people have a sense of what makes sense," Obama said. "They prefer our vision."
But Obama blamed the economy for the election being close, saying "This is still going to be a close election, because the economy is still tough and folks are still frustrated."
Obama laid out his conception of Mitt Romney's economic plan, saying "it ain't right" to ask the middle class to pay more so that the rich can see tax cuts.
"What this adds up to is essentially you — your family your friends, middle class people across the country would end up seeing higher taxes to pay for tax cuts for Mr. Romney and me," Obama said. "It ain't right."
Obama will speak at several fundraisers in Miami tonight, capping off a two-day swing that brought in at least $5 million for his campaign.