Obama Campaign To Reorganize Like Karl Rove Group
501(c)4 to advocate for Obama's agenda. First up: guns.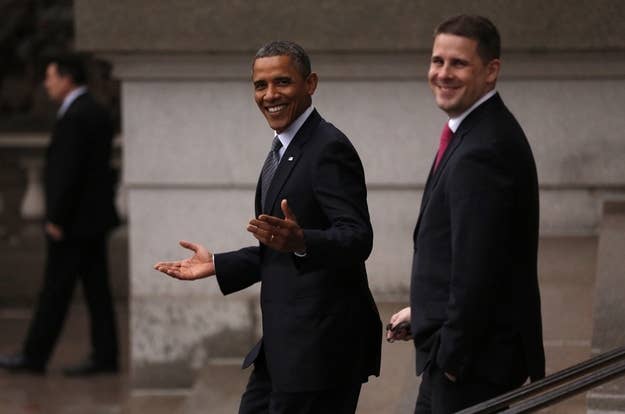 WASHINGTON — President Barack Obama's reelection campaign will relaunch this weekend as a nonprofit advocacy group devoted to promoting the president's agenda, two Democratic sources told BuzzFeed.
Obama For America will relaunch as a 501(c)4, a tax-exempt group that is also exempt from revealing its donors, the sources said, confirming a Los Angeles Times report Thursday evening. The organization would be in the same form as Karl Rove's Crossroads GPS the advocacy arm of his super PAC American Crossroads, which drew Democratic ire during the 2012 presidential campaign. Unlike the (c)4 groups, super PACs must reveal their donors.
It is not yet clear whether the Obama group will voluntarily reveal its donors, and its (c)4 status will curtail its ability to coordinate with the Democratic Party.
Obama officials have eyed an enduring presence for the president's final campaign organization since even before the last ballots of the election were cast, and some looked to it to stay active long past the end of his second term in January 2017.
"It could be his Clinton Global Initiative, targeted at home," suggested one Democrat close to the campaign shortly after Election Day.
The move is likely to infuriate some in the president's party who are wary of Obama's vast organization and email list and who forced the president to abandon a similar effort at advocacy in coordination with the Democratic National Committee when he first took office.
Obama campaign manager Jim Messina will head the new organization, the sources said, and it will immediately turn to promoting Obama's proposals to reduce gun violence as its first order of business.