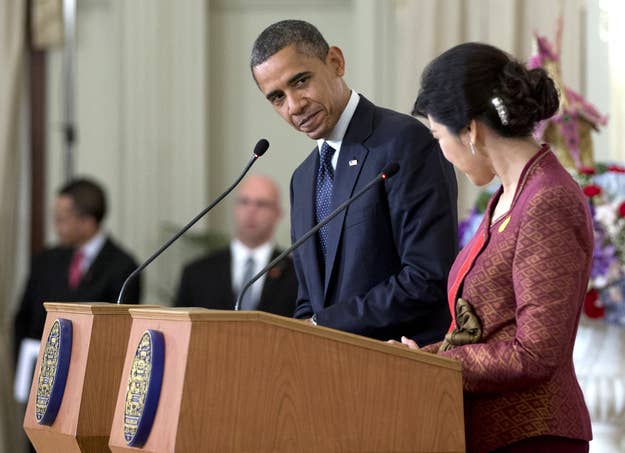 President Barack Obama fully supported the Israeli government's operations in Gaza, speaking at the joint press conference in Thailand, where he is on a state visit.
"There's no country on earth that would tolerate missiles raining down on its citizens from outside its borders," he said. "We are fully supportive of Israel's right to defend itself."
Obama said the rocket attacks were the "precipitating event" for the Israeli operation, which to date has been mostly limited to an aerial bombardment of Hamas government and military sites, but is threatening to become a ground operation.
"We are actively working with all the parties in the region to see if we can end those missiles being fired without further escalation of violence in the region," Obama said.
But Obama echoed Israeli leaders, saying any "serious" attempt to reach peace in the region begins "with no more missiles being fired into Israel's territory."