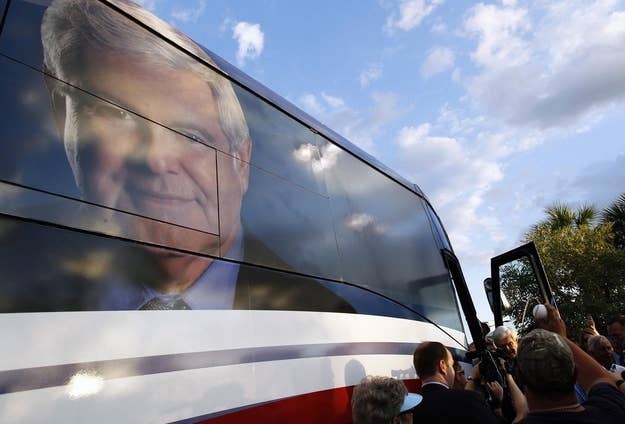 Newt Gingrich has a bunch of weird ideas, but his "weirdest," he says, was introducing a "Northwest Ordinance for Space" in Congress to provide a lunar colony a path to statehood.
"When they have 13,000 Americans living on the moon, they can petition to become a state," Gingrich said to applause at a speech on Florida's Space Coast.
Gingrich, a long-time proponent of spaceflight and public zoos, added, "By the end of my second term, we will have the first permanent base on the moon and it will be American."