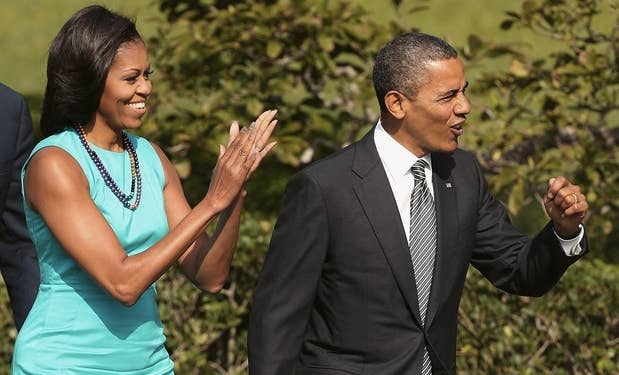 DURHAM, N.C. — First Lady Michelle Obama told North Carolina voters Wednesday that President Barack Obama is still feeling the pain of Americans, despite living in the cushy confines of the White House.
At a packed rally at North Carolina Central University, Mrs. Obama said her husband has struggled each and every day since he took office nearly four years ago to make life better for people.
"Barack Obama has been working every day since the day he took office," she told an adoring crowd of 3,000 that greeted her with deafening cheers at the historically black university. "He has been fighting for us. He has been struggling with us. And together, slowly but surely, we have been pulling ourselves out of that hole we started in."
Obama did not mention Mitt Romney or allude to Republicans in her remarks, but the GOP nominee's recently revealed comments about 47 percent of freeloading Americans not paying any income tax hung just out of sight as she testified to her husband's character.
"Remind folks that Barack Obama knows the American dream because he's lived it," she added.
Obama, like her husband, spent much of her remarks detailing the depth of that hole and the slow climb out of it.
"It's going to take a lot more than four years to rebuild an economy from the brink of collapse," she said, paraphrasing Bill Clinton's Democratic convention speech.
"Newspapers were using words like meltdown and calamity," she said. But now, "we are beginning to see that change we all can believe."