Lindsey Graham Calls On Hagel To Address Free Beacon Report
Secretary of Defense nominee called to account for email from a lecture attendee.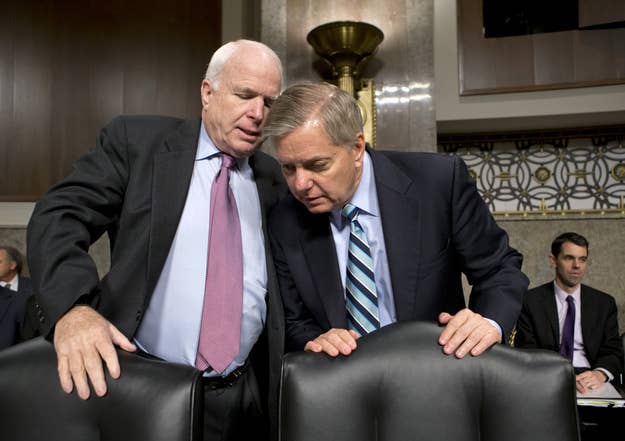 WASHINGTON — Sen. Lindsey Graham has called on former Sen. Chuck Hagel to account for an email obtained by the Washington Free Beacon sent during a lecture he attended in 2010 that stated that he warned that Israel was at risk of becoming an "apartheid state."
The email was sent to the American Israel Public Affairs Committee by Kenneth Wagner, according to the conservative publication.
"I am sitting in a lecture by Chuck Hagel at Rutgers," Wagner wrote. "He basically said that Israel has violated every UN resolution since 1967, that Israel has violated its agreements with the quartet, that it was risking becoming an apartheid state if it didn't allow the Palestinians to form a state. He said that the settlements were getting close to the point where a contiguous Palestinian state would be impossible."
In a letter to Hagel, Graham asked "Did you say this? Have you ever said anything similar? Does this contemporaneous email accurately reflect your views?"
There is no evidence that the paraphrased email reflected Hagel's remarks, nor has audio or video recording of the speech been discovered.