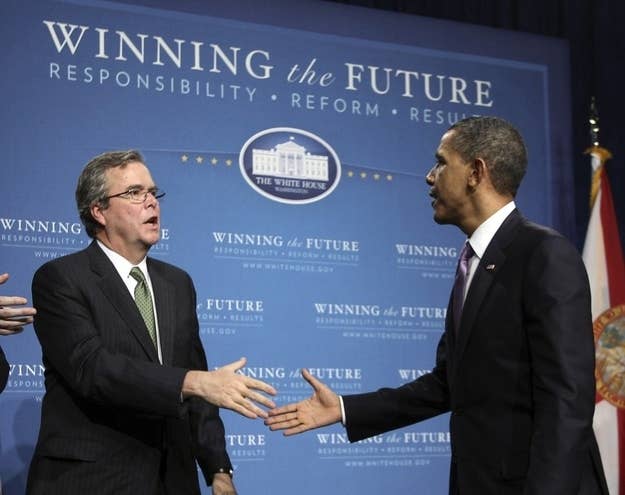 Former Florida Gov. Jeb Bush plans to endorse former Massachusetts Gov. Mitt Romney before the Jan. 31 Florida primary, a Florida GOP source close to Bush told BuzzFeed Thursday.
The endorsement from Bush, who despite prodding from members of his famous family and prominent Republicans decided to sit out the 2012 contest, is the latest sign that the Republican establishment is coalescing around Romney after months publicly griping about finding another candidate.
Bush is the brother of President George W. Bush, who has not endorsed anyone in the race, and the son of President George H. W. Bush who endorsed Romney last month. His son, Jeb, Jr., endorsed former Utah Gov. Jon Huntsman in an overhyped event in August. He currently chairs the campaign's GenH young professionals arm.
The Florida Herald-Tribune reported yesterday that First Lady Laura Bush told a Sunshine State audience this week that her husband "and I wish he would [run for president.] We wanted him to this time."
Bush did not immediately respond to a request for comment.