Santorum Apologizes To Guam
Walks back comment that liberal judges should be shipped off to Guam. "Was something [Santorum] shouldn't have said." And this is how you know it's delegate season.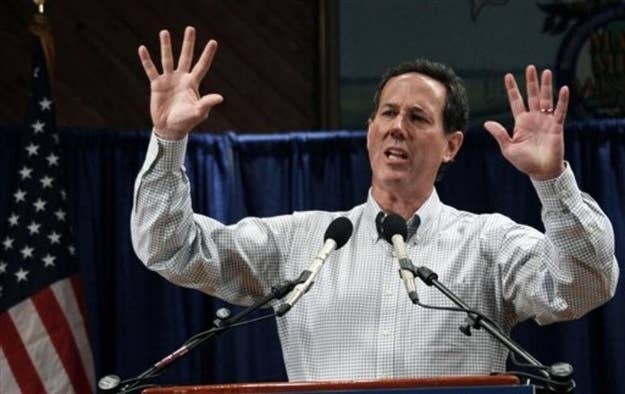 The Pacific Daily News in Guam reports that Rick Santorum called Republican leaders of the U.S. territory yesterday to discuss local issues, and to apologize for remarks he made in January about sending liberal judges to the island.
The discussion with Santorum and Guam Republican leaders did include Santorum's recent comment about Guam. In January, while criticizing liberal federal judges during a townhall meeting in New Hampshire, Santorum said since they can't be removed, judges who don't meet his conservative standards should be shipped off to Guam.

Santorum apologized for his comment about Guam, said [Sen. Frank Blas Jr.], who is running for congressional delegate against Democrat incumbent Madeleine Bordallo.

"It was very sincere," Blas said, adding that Santorum acknowledged that the reference to banishing liberal judges to Guam "was something (Santorum) shouldn't have said."
Guam, along with the U.S. Virgin Islands and the Northern Mariana Islands, holds its caucus on Saturday — each awarding nine delegates to the Republican National Convention. The Romney campaign announced this morning that Matt Romney will visit Guam and Saipan this weekend as a surrogate for his father's campaign.