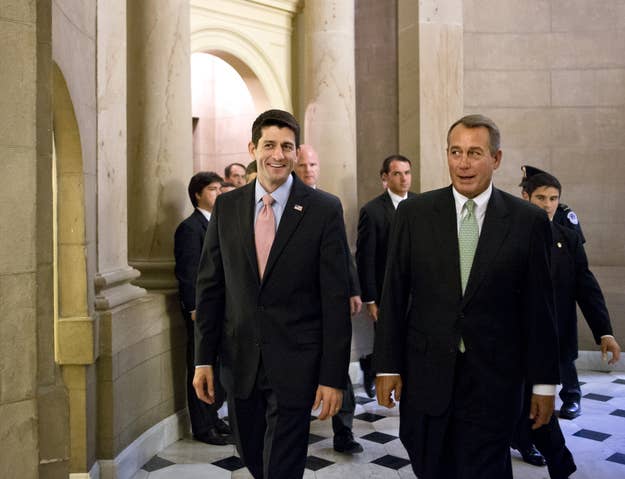 WASHINGTON — House Republicans have repeatedly used the same arithmetic to beef up the size of proposed spending cuts that they oppose now that President Barack Obama is using it.
Obama's debt ceiling counteroffer to Republicans Monday night amounted to $1.22 trillion in spending cuts according to a source familiar with the negotiations, including $290 billion saved from lower-interest payments. House Republicans discount those spending cuts, with Speaker of the House John Boehner spokesman Brendan Buck saying the Obama plan only included "$930 billion in spending cuts."
But Republicans have employed this very same tool — counting the billions saved from not having to borrow billions more — to pad the size of deficit reduction, sometimes to placate their own restless base.
After the passage of the Budget Control Act of 2011, which raised the debt ceiling, and established the super committee and the fiscal cliff, Boehner bragged that the spending cuts outpaced the size of the debt ceiling hike, counting that as a major victory for Republicans. That was only a victory because the Congressional Budget Office included $156 billion in reduced borrowing costs.
Even the Paul Ryan budget, formally known as "The Path to Prosperity," included $514 billion in interest savings compared with Obama's budget, to claim nearly $5.3 trillion in overall savings.
And last week, when Boehner presented a chart prepared by Ryan showing the projected growth of government spending under the CBO's Alternative Fiscal Scenario, he was pointing to a model that treats interest as spending.