Democrats Explain "Organizing For Action"
Seeking to preempt concerns by some members of their own party. "It definitely could be potential problem."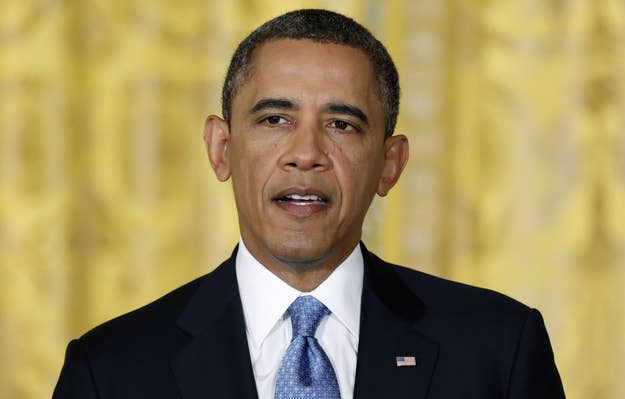 WASHINGTON — Top Democrats laid out the case to BuzzFeed Friday for the transformation of President Barack Obama's massive campaign organization into a massive new nonprofit organization aimed at pushing forward the White House's policy initiatives.
Though Obama's expansive campaign has always been viewed with suspicion by some members of his party who worry that it will emerge as a rival to the Democratic Party itself, top Democrats close to the organization say it will strengthen the president's hand going forward.
Obama's campaign is preparing to relaunch as a 501(c)4 on Sunday, called Organizing for Action, the same day Obama takes the oath of office for his second term, and the group is set to rebrand itself as an issue advocacy organization designed to advance the president's agenda. Its executive director will be Jon Carson, a former field organizer who is now White House Director of Public Engagement. That means it also won't have to report its donors to the Federal Election Commission. News of the relaunch was first reported by the Los Angeles Times late Thursday.
The move is a second try at a failed, similar effort last cycle. After the 2008 election, Obama folded his campaign into the national party committee as Organizing for America in a short-lived push to influence policy. The group quickly drew the ire of Democratic lawmakers who were upset by the flood of calls and emails on controversial issues like health care reform.
But there was another, less-publicized reason the partnership didn't sit well. The Obama operation is a behemoth, requiring vast sums of money to keep organizers in the field — cost structure that before the Obama years was limited to the final months of a campaign is now a full-time operation.
By remaining separate from the DNC, the organization will be able to accept unlimited funds for its grassroots program, and a senior Democrat close to the White House said it would disclose the names of all donors.
"This strengthens the DNC because it allows the DNC to spend its hard political dollars on its mission to build a state and national party and winning elections," said the Democrat. "The (c)4 will directly advocate for policies the president has laid out."
"It makes more sense to spend soft money on this," added one top operative.
Former Obama campaign manager Jim Messina, who will play a major role in the new group, rejected claims that the Obama team kept OFA away from the DNC because of distrust of Democratic Party Chairwoman Debbie Wasserman Schultz.
"Debbie Wasserman Schultz has been an amazing chair of the DNC, which is why the President reappointed her for another term," he told BuzzFeed. "Everyone has complete confidence in her leadership and view her as absolutely essential to the team."
Another top Democrat added, "the president doesn't generally hire people or appoint people that he doesn't like or can't live with. If he didn't want her, he could have gotten rid of her and it would've been a one day story. They see her as an asset."
The president and the White House are still going to raise money for the DNC," the official added, rejecting claims that the group would weaken the Party organization. "The president is still the head of the Party, and the Party is still immensely important to what the president wants to do on the Hill."
It's an argument aimed primarily at Democrats who aren't close to the White House, who worry about centralized presidential power.
"There is the outstanding question of the lists, data, etc.," said one Democratic operative. "If that isn't shared with DNC it definitely could be potential problem."
But the senior Democrat close to the White House said the Obama campaign will make sure its data is accessible to Democratic candidates and the DNC, adding that they are "still working out the specifics."
Immediately after the election, top Obama aides told reporters that a central concern was keeping the organization intact and motivated.
"You just can't transfer this, right," Senior Adviser David Plouffe said at the time, ruling out just handing it over to the Democratic National Committee or a 2016 candidate. "I mean, people are not going to spend hours away from their families and their jobs, contributing financially when it's hard for them to do it, unless they believe in the candidate."
"We went and surveyed our supporters and they wanted to stay together, they wanted to work on issues that had been part of both Obama campaigns," the Democrat said Friday, noting that by focusing on issues close to Obama, the organization remains centered around the president.
Another Democratic operative who works on congressional races told BuzzFeed that Organizing for Action may be central to Democrats' chances in the 2014 midterms.
"They have an opportunity to do the grassroots push for the president's agenda, and more importantly keep his volunteers and voters engaged into the midterms," the operative said. "If turnout falls back to where it was in 2010 as opposed to where it was in 2012 and it will be a bad night for us, so this is really important for us."
It also remains to be seen how the organization will continue beyond Obama's time in office. Multiple Democrats speculated he may turn it into something akin to President Bill Clinton's Clinton Global Initiative, but focus on domestic issues and grassroots activism.
"I actually think this is going to be less effective and political past short term," said one operative. "His folks will do stuff and fight now. But once he's out of office you lose interest from a lot of people I think and it turns more into a legacy thing."
"He could do the Clinton-thing," said the top Democrat. "I don't know what that would look like exactly, but this can be his legacy."