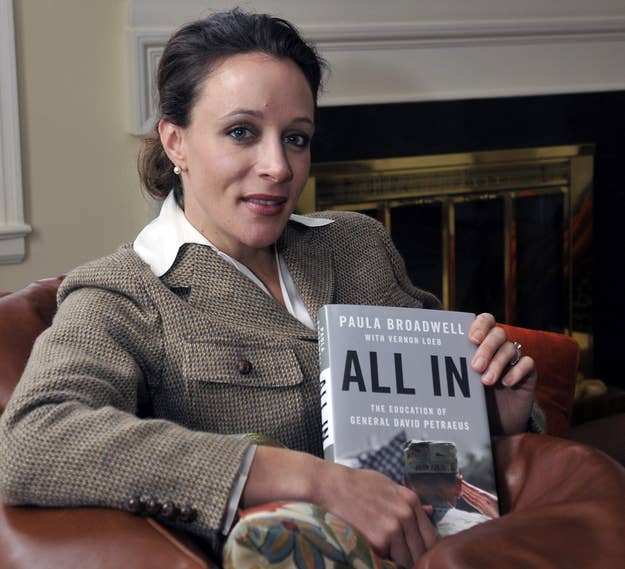 A Yahoo email account belonging to former CIA Director David Petraeus' mistress may have been compromised by the group Anonymous.
The personal email account, which other sources confirmed belongs to the writer and veteran at the heart of this week's Washington scandal, was revealed in the decentralized online group's publication of millions of email accounts of customers of the commercial intelligence company STRATFOR.
The email appears on a listing of accounts obtained by the group after they hacked and stole credit cards from the company. Anonymous also obtained email logins to STRATFOR's website — which potentially could have been used by Paula Broadwell for email or other secure sites — as well as correspondence.
It is not clear what, if any, information belonging to Broadwell may have been obtained by the Internet-based group, whose members style themselves "hacktivists" but whom authorities have pursued on a variety of charges.
Broadwell was reportedly under investigation by the Federal Bureau of Investigation for allegedly trying to obtain access to the retired general's classified emails.
Broadwell's account, a derivation of her name, was also tweeted by the author and has been posted alongside a posting advertising that she was looking to interview high ranking women in the military. A Washington, D.C. political operative also confirmed that he had corresponded with Broadwell on that account.