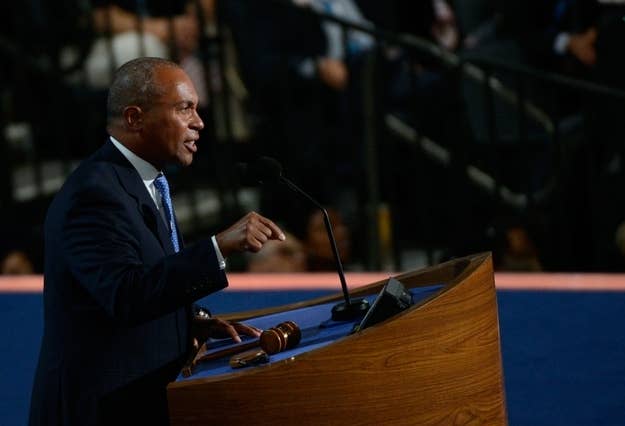 Massachusetts Gov. Deval Patrick doesn't want the job of Attorney General said an aide, a day after he dined with President Barack Obama at the White House.
Alex Goldstein, the Executive Director of Patrick's political committee "TogetherPAC," said in a statement to BuzzFeed that the governor's visit was "social."
"The Governor has the only job in public life that he wants — and he looks forward to completing his term as Governor," Goldstein said. "The purpose of the trip was a social dinner and nothing more."
Patrick was considered for the post before Attorney General Eric Holder was selected in 2008, and has widely been viewed as angling to replace Holder as soon as next year.