This recipe is a part of a complete Pakistani-style Eid brunch, traditionally eaten at the end of Ramadan, to close out the holy month of fasting. Find the entire menu here.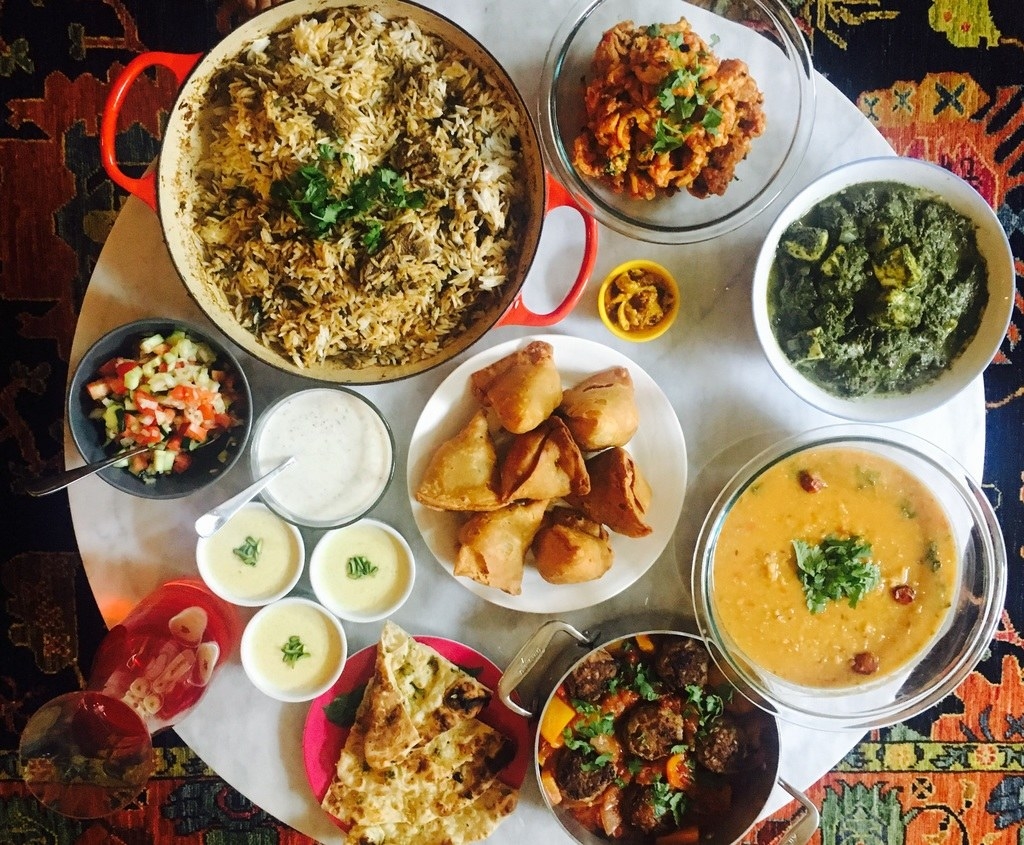 Ginger chicken was a staple in my house growing up in Lahore, Pakistan.
After moving away from home, I tried hard to replicate the dish, without much success. Then I stumbled on my friend Shayma's blog, and adapted her recipe. This one tastes just like home.
Here is everything you'll need.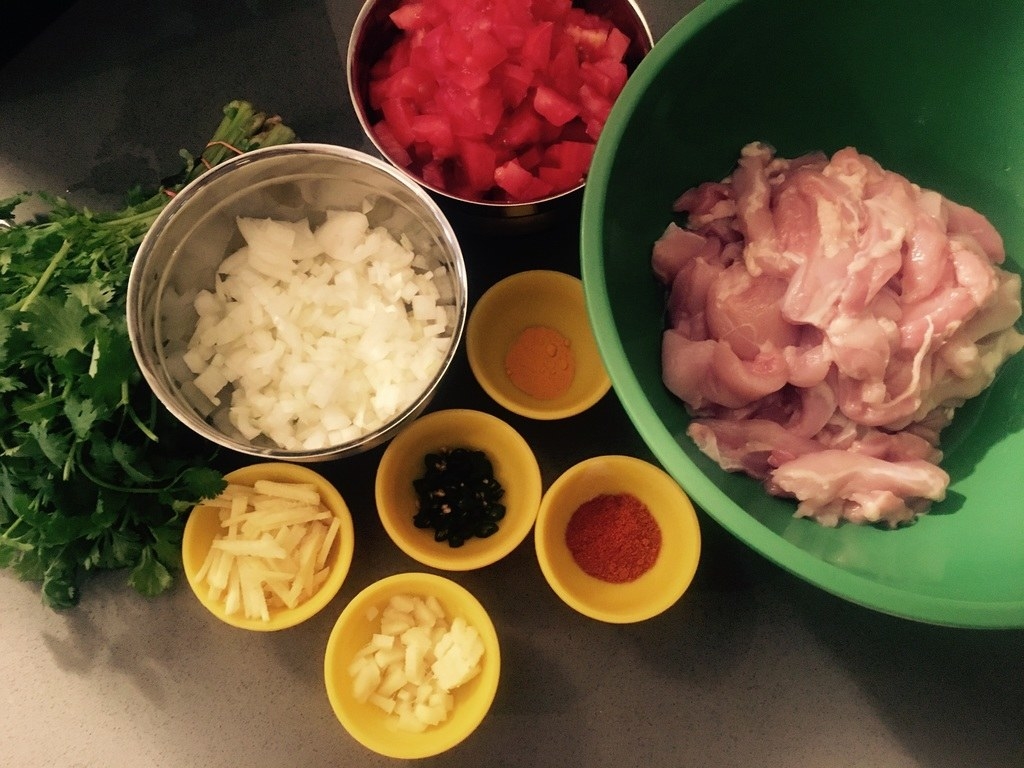 Heat some oil in a wok or deep-frying pan, then add the chopped onions and fry until golden brown.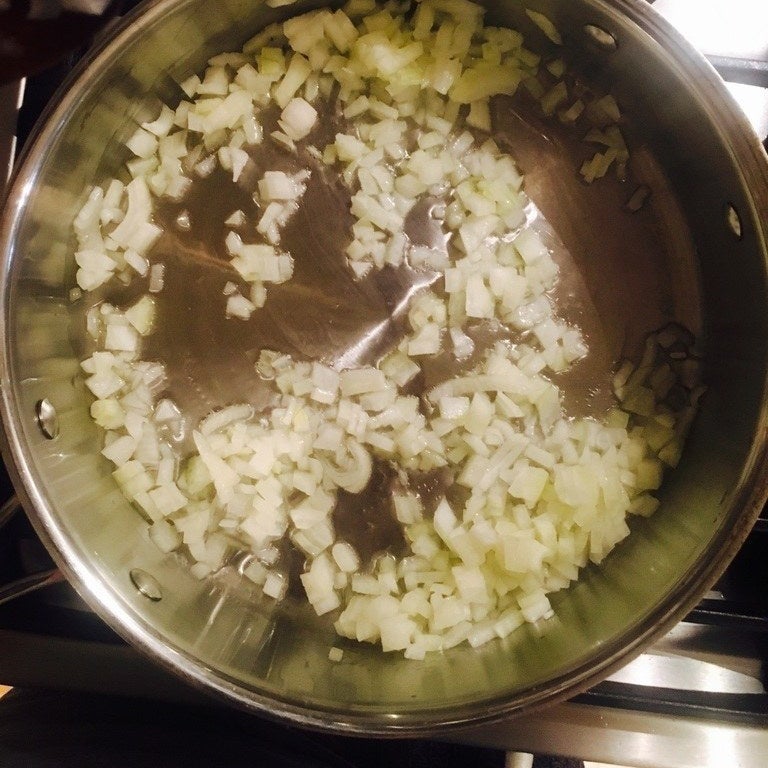 Add the masalas...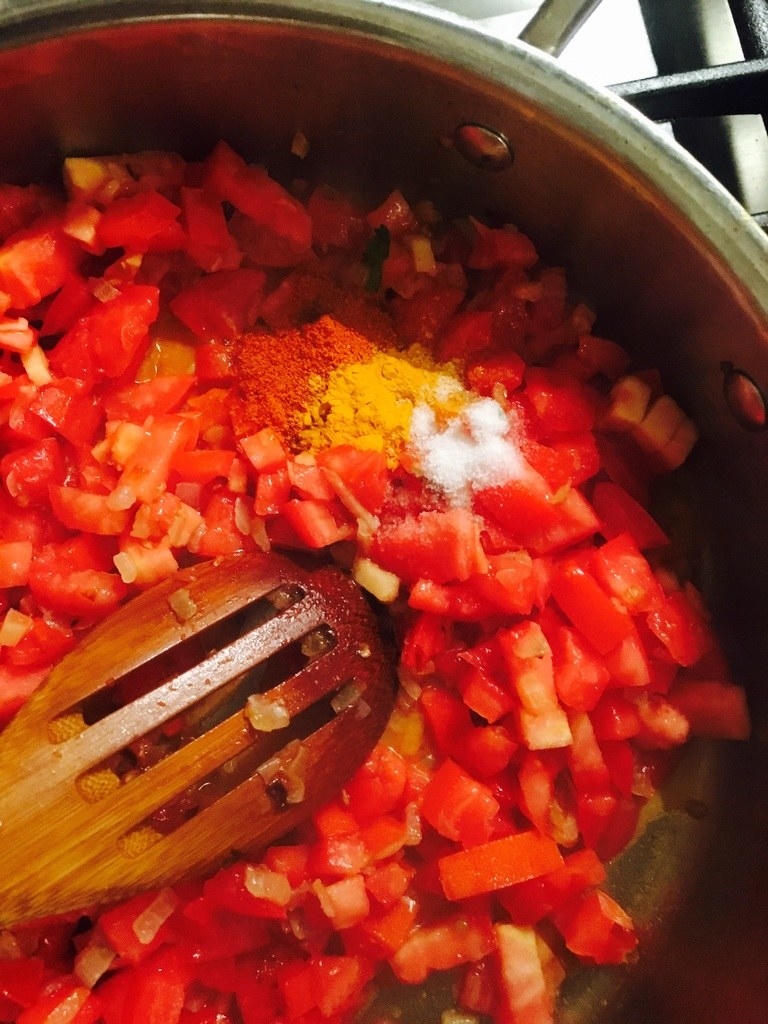 ...and cook this mixture until it starts to form a thick sauce.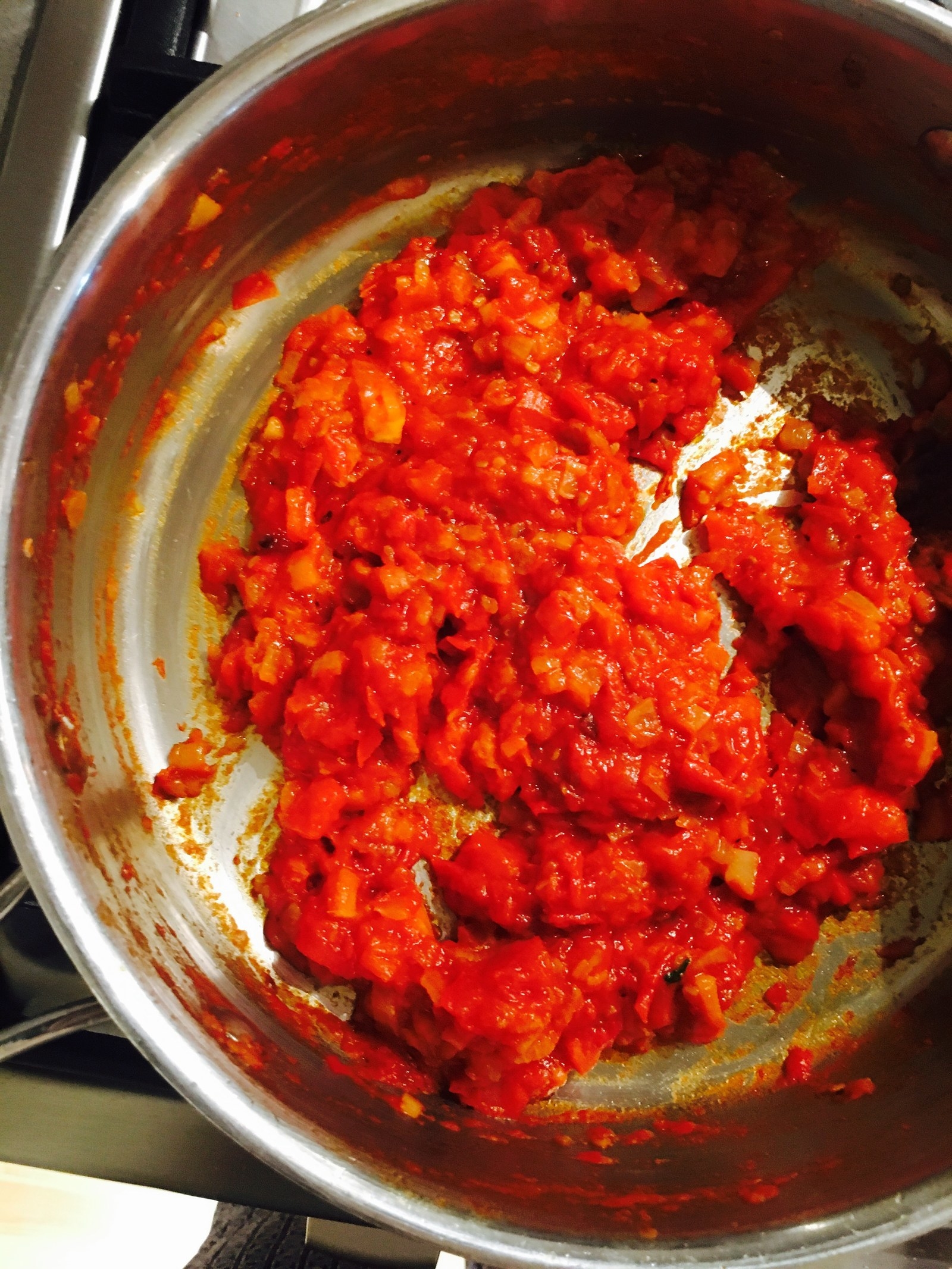 Add the chicken...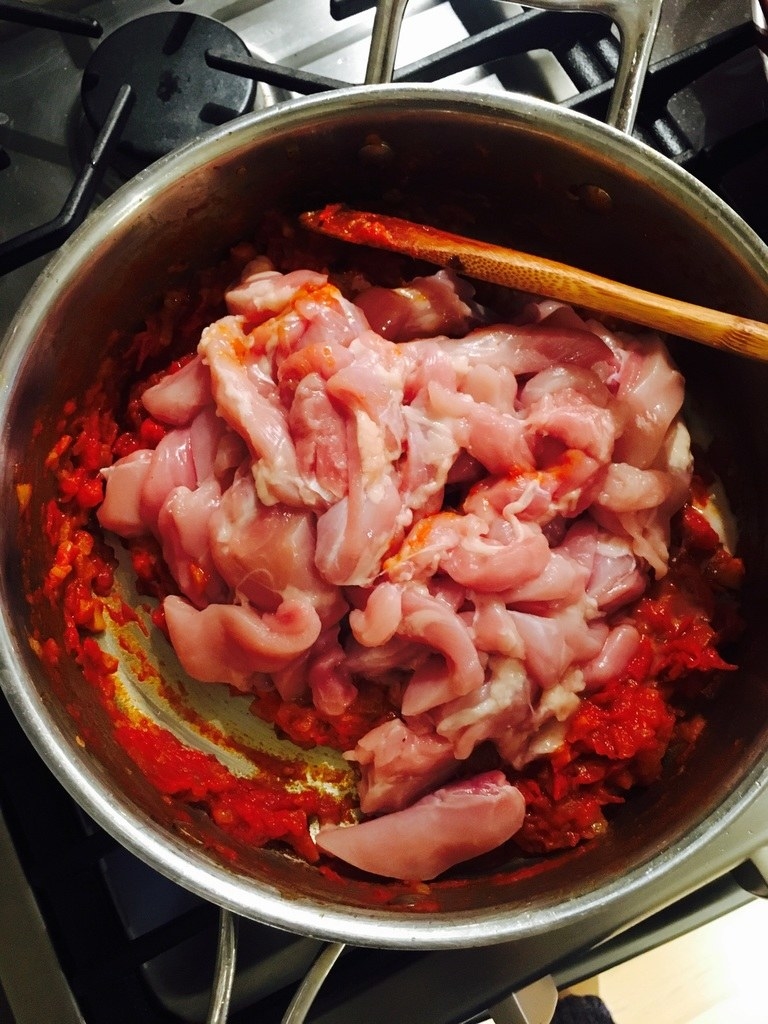 Then serve with naan, roti, or rice.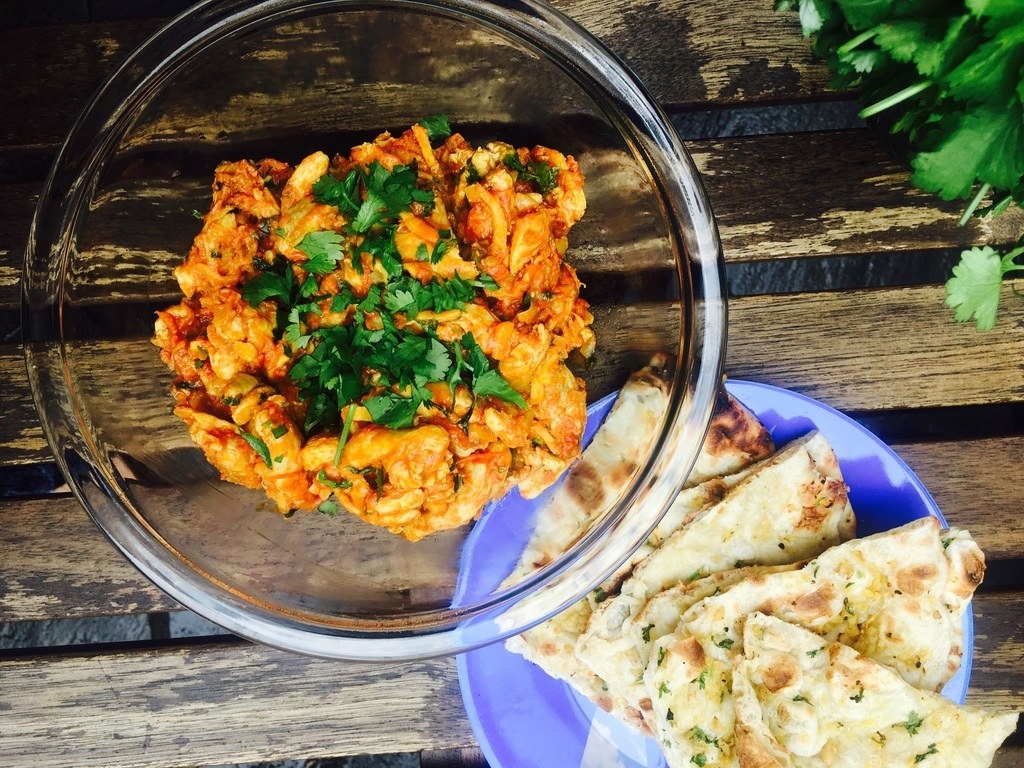 Pakistani-Style Ginger Chicken
Serves 4–6
INGREDIENTS
2 pounds boneless chicken thighs, cut into strips
1 medium onion, finely chopped
3/4 teaspoon red chili powder
1 teaspoon salt
1/4 teaspoon turmeric
2-inch piece of ginger, cubed
2 to 3 fresh Thai green chiles, chopped
GARNISH
2-inch piece of ginger, julienned
1/2 bunch cilantro, chopped
PREPARATION
In a wok, heat a couple tablespoons of vegetable oil. Add onions and fry until golden brown. Add the cubed ginger and cook for a couple of minutes. Add chopped tomatoes and all the masalas. Stir-fry until the sauce starts to thicken. Add chicken. Stir-fry for 15 to 20 minutes or until the chicken is done. Remove from heat, garnish with julienned ginger and chopped cilantro. Serve with roti, naan, or rice.