The unsuspecting ladies just thought they were drinking for the hell of it... BUT THEN A WAVE OF PUPPIES WAS UNLEASHED UPON THEM!
The women were on the verge of tears.
The puppies just smelled so good!
BUT WAIT. THERE WERE MORE PUPPIES!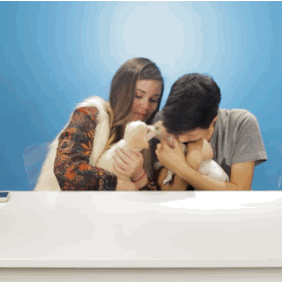 At this point they simply COULD NOT. In fact, they probably NEVER COULD.
BUT GUESS WHAT? THERE WERE MORE PUPPIES TO BE PET.