We hope you love the products we recommend! Just so you know, BuzzFeed may collect a share of sales or other compensation from the links on this page. Oh, and FYI — prices are accurate and items in stock as of time of publication.
Have you opened up your dishwasher and noticed that there's an unpleasant odor? Or your dishes and utensils start coming out stained and dull after the wash cycle?
One culprit here is food residue that gets stuck in the crevices of the machine over time and starts to smell... well, bad. The other culprit is lime and mineral build-up (usually caused by hard water) that can leave white streaks on your freshly washed dishes.
Enter these tiny but mighty Affresh dishwasher cleaner tablets. They're actually designed to blast away both food residue and lime deposits and restore your dishwasher to a clean and efficient state. YUSSS.
You don't have to take my word for it — these lil' tablets have over 1,700 reviews on Amazon with a 4.2/5 rating.
It's no surprise that the internet loves these things — they really, truly work.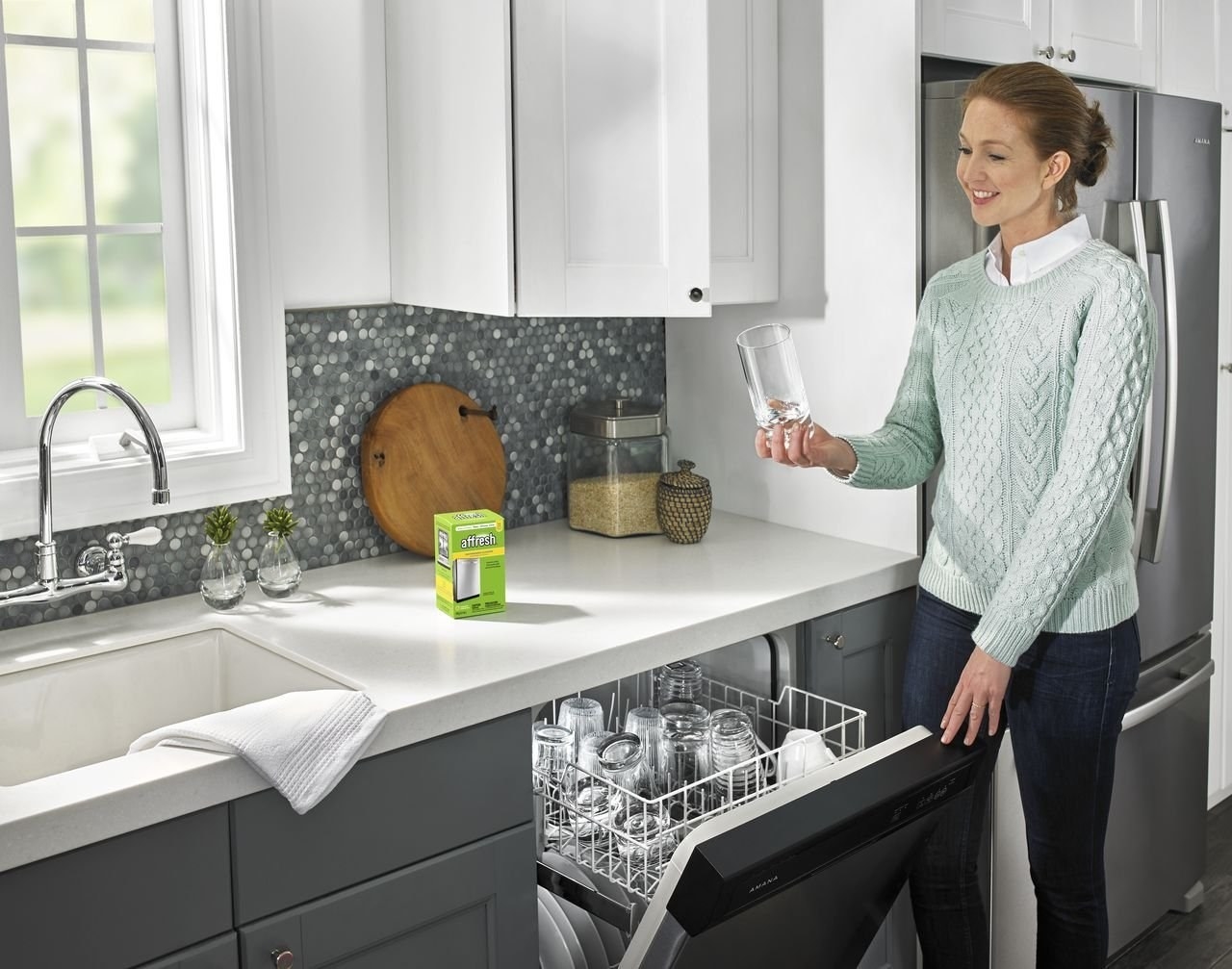 It could potentially save you from having to buy a new dishwasher altogether!
Time to give your hardworking dishwasher the cleaning it deserves!!! Get a pack of six from Amazon for $5.40.
Can't get enough of cleaning products? Check these out!