This post has not been vetted or endorsed by BuzzFeed's editorial staff. BuzzFeed Community is a place where anyone can create a post or quiz.
Try making your own!
7 Times Sean "Diddy" Combs Stood With Nissan Workers By Showing Off Everything Except Nissan
We were surprised to see rapper and producer Sean "Diddy" Combs come out in support of the UAW's efforts to unionize a Nissan plant in Canton, Mississippi. We were also surprised that he actually knew what a Nissan was.
1.
That time he hung out on the tarmac…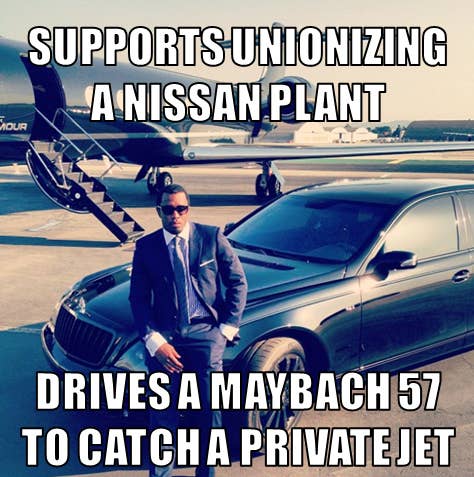 2.
That time he drove a Ferrari to the opening of Bad Boys 2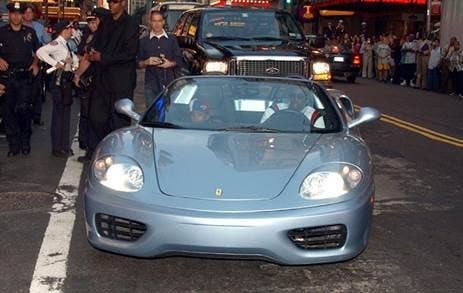 3.
That time he danced around his private jet...
4.
That time he gave the Biebs a Lamborghini before he even got his driver's license.
5.
That time this Cadillac Escalade he was riding in hit another car…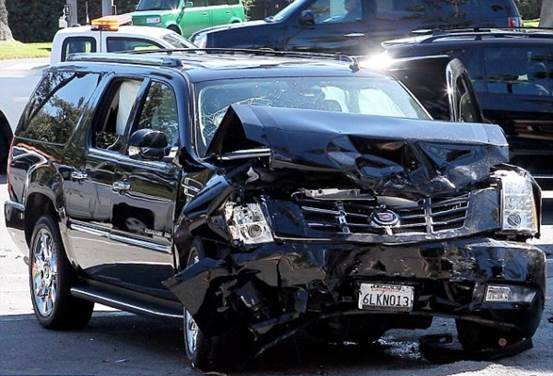 6.
That time he hung out in his silver Lambo...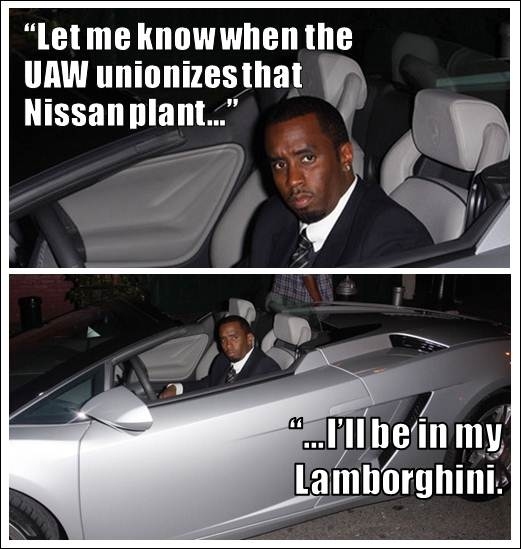 7.
And that time he rode through the desert in a new yellow Fiat…
We get it, Diddy, you care about the little guy.
One thing's for sure…his support for Big Labor will definitely make the President smile.