1.
When you get roasted in the group chat: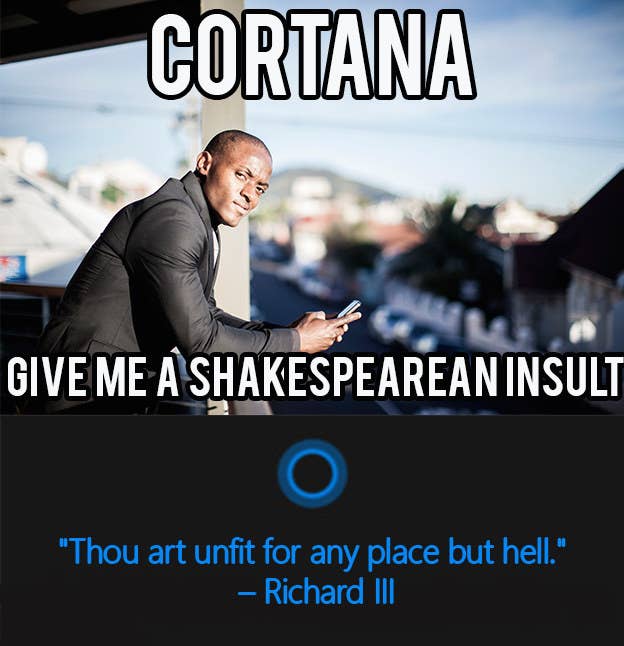 2.
When you overslept and consider not bothering to show up at all: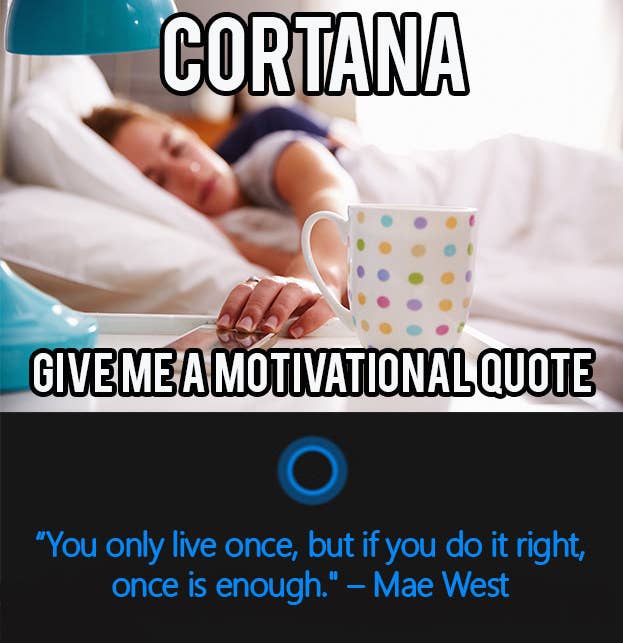 3.
When you need to sound reaaallly professional: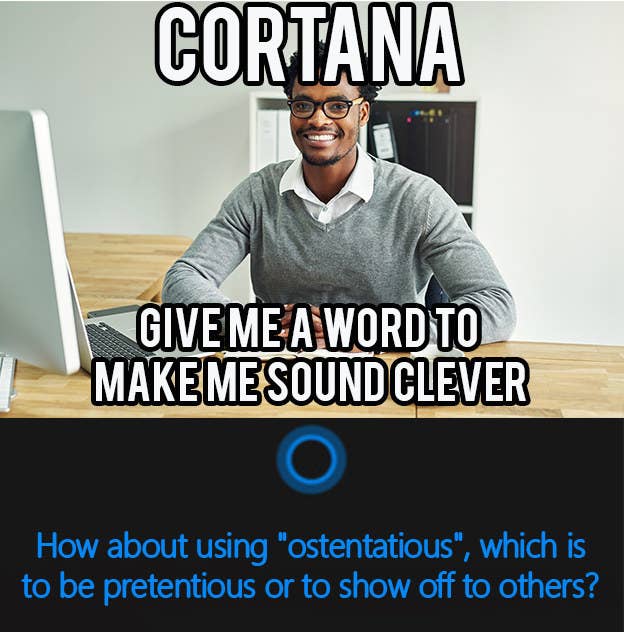 4.
When you go to the gym two days in a row: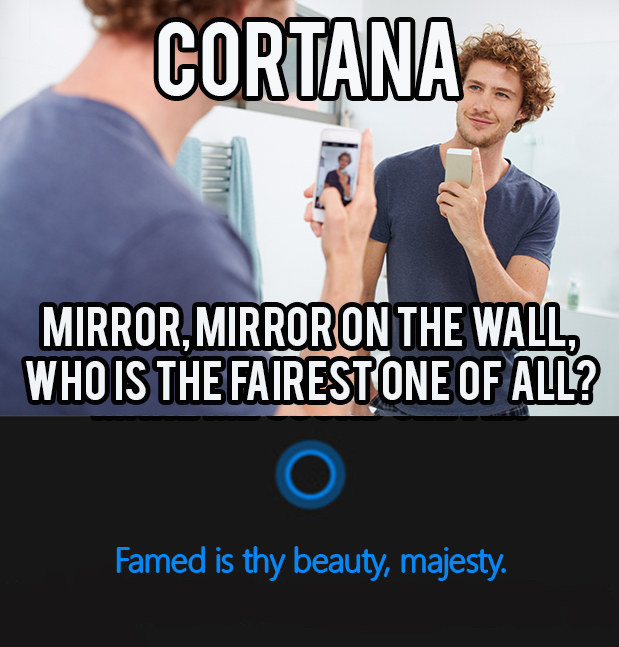 5.
When you start questioning the point of it all: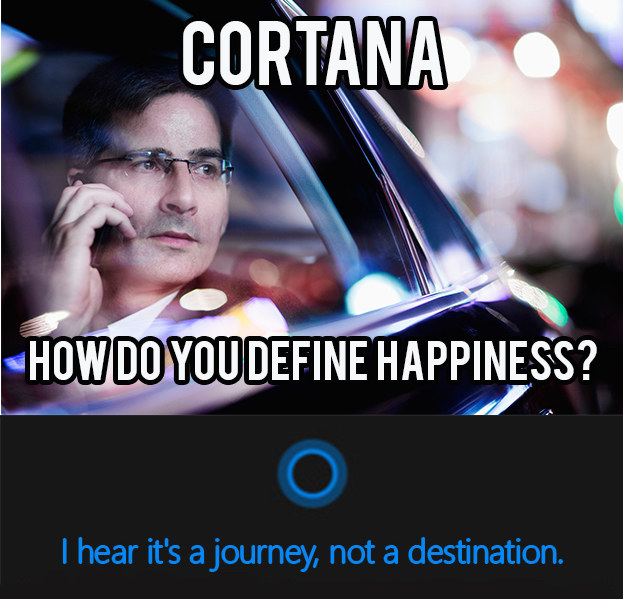 6.
When someone coughs on you: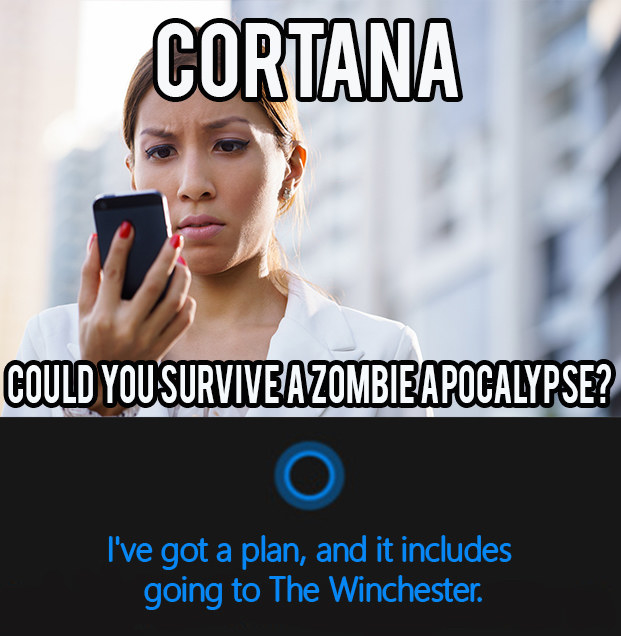 7.
When you make eye contact with a girl in the pub: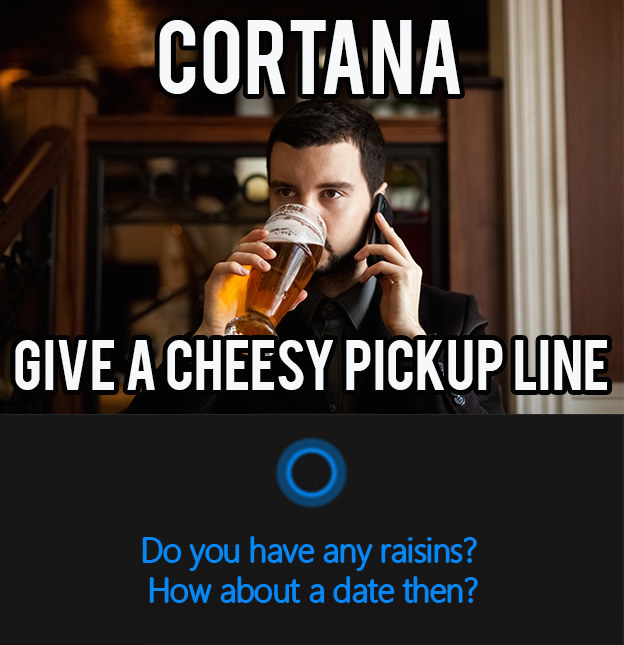 8.
When you need to fill the awkward silence ASAP: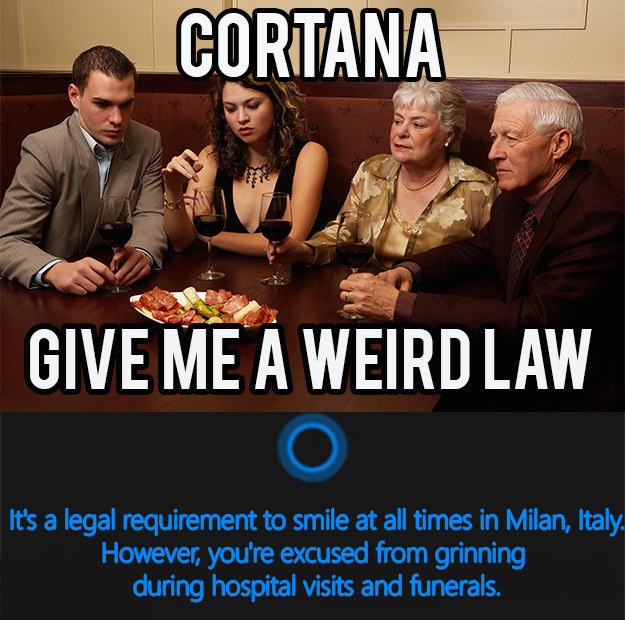 9.
When you're sleeping alone again tonight: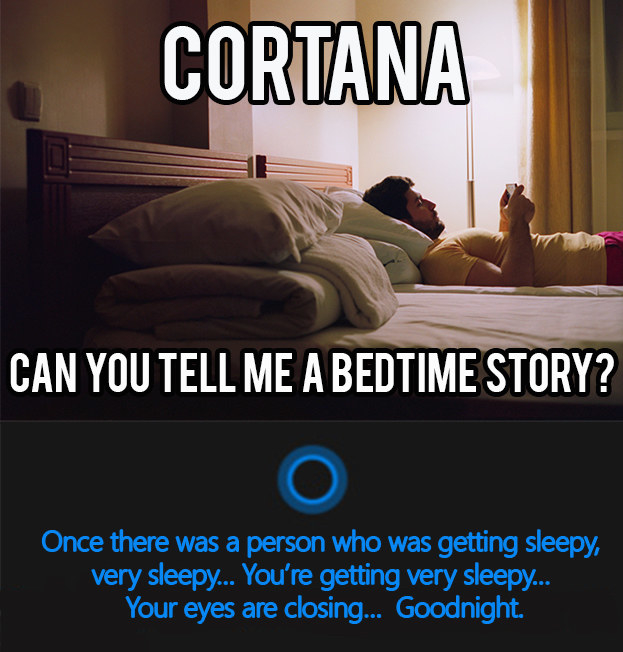 10.
When you forgot your anniversary again this year: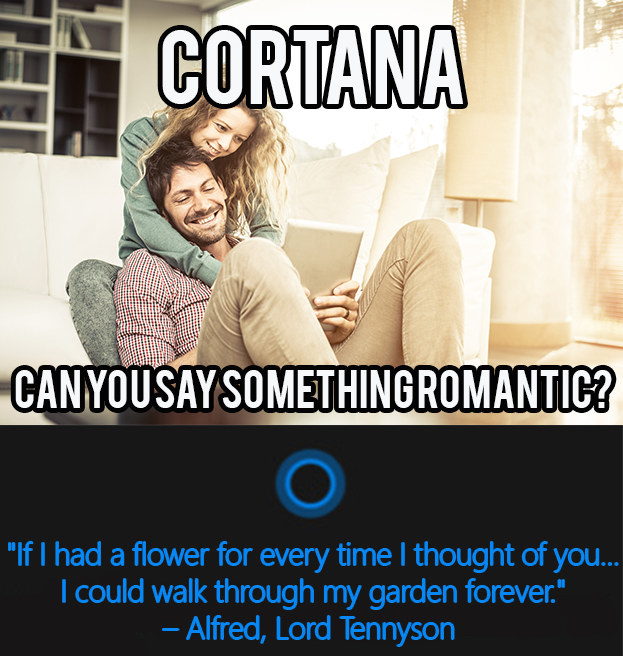 11.
When you just have to ask...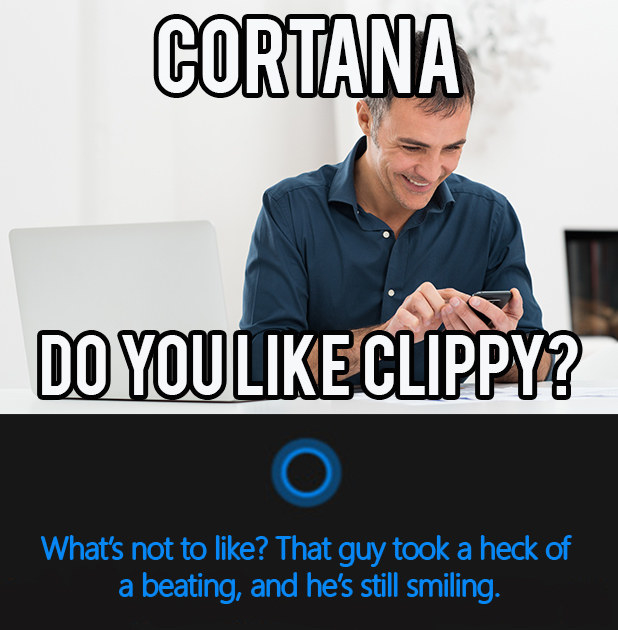 12.
When you're still not entirely sure what Cortana really is: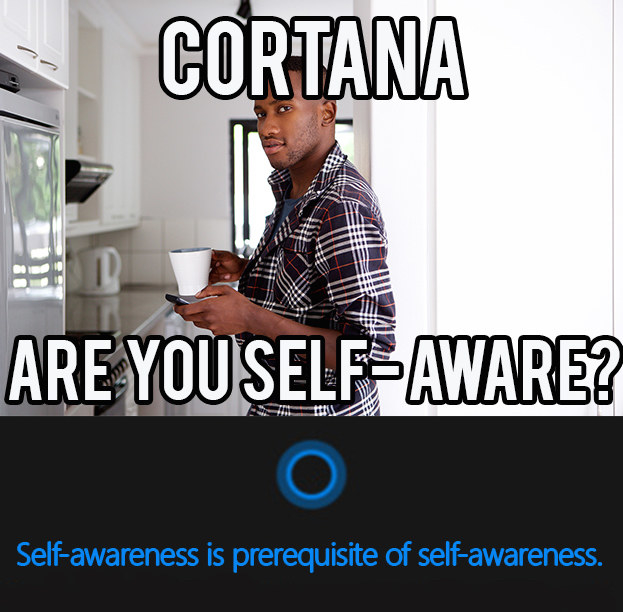 Let curiosity get the better of you thanks to your own personal assistant for Windows 10, Cortana.