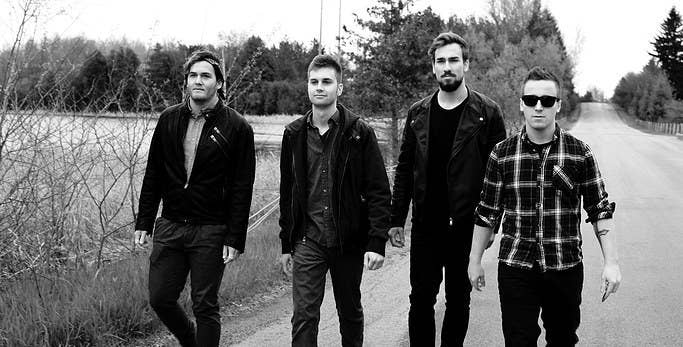 Being Roommates as well as Bandmates, the Pros and Cons
Colin Briscoe: That all started around three years ago. We decided early on—which, probably looking back on it now, was a terrible idea, because we went into this lease on a house for a year. We lucked out and it turned out really great, and still living together has, you know, allowed us to practice whenever we want. It's been really important for our success!
Wes Martin: It set the foundation for what we are and where we are going.
Ollie Duguay: if someone has an idea at midnight or 2:00 in the morning, you can just wake everybody up and be like "hey guys, we need to work on this!" whereas other bands have jam spaces and stuff, which has been really beneficial to us—to be able to practice in our own home.
Will Erskine: How often does someone get an idea at two or three in the morning?
OD: I don't know…
CB: It happens when we've been drinking on a weekend, (laughs.) Or a weekday and we're still up at that hour. Very rarely is someone waking everyone up. We'll stay up later than we should with an idea we have, and it's cool. We enjoy that part!
WE: does the situation ever interfere with your artistic process?
OD: It's … a lot of seeing the same people. But obviously [close friends] argue and fight over whatnot like 'who ate this, or who ate that'—just stupid stuff. But, at the end of the day, it's definitely more of a positive than a negative. And overall, the fighting, it always gets resolved. Whether it translates into a song or not is hit or miss.
CB: We can fight but, I think, what we've been able to do […] despite the fact that we're all best of friends we've, right from the get-go, always maintained a level of professionalism. We're best friends but, you know, we gotta take this pretty seriously.
WM: Yeah, you can't let arguments get in the way, right? And just because we live together and we work together, and we see each other probably more than we'd like to. (A brief pause while his bandmates laughed.) That'll escalate fights, for sure, right? But, y'know, you gotta work on communication, and we definitely have done a really good job of that. And so for the most part it's just been a—a helpful thing, being around people you just get in this …
OD: Rhythm.
CB: One day, Wes and Cam brought a delivery to work. And they came home, and they, uh, told us this really cool encounter they had—and, I mean, Wes probably should be telling this. (Wes passed on the offer, so Collin continued.) They had a really cool encounter with an older gentleman who used to be in a band, and he talked about this for a while. [He talked about how his band] used to play the Rollerammas, back in the day. [Wes and Cam] came home, and it was such a really cool and inspiring story, and they got to talk about how the music industry's changed with him, etc., etc.
So, they came home and said 'guys, this guy told us a really, really cool story about the Rollerammas!' And we were like, 'that's a really cool song idea!' And we ended up writing the song that night—we came up with the idea of the music video that night.
WM: It all clicked! It was like [putting yourself in someone else's shoes.] And it was so cool. I mean, the guy used to play rollerammas! Like … I wanna play a rolleramma! I wanna play in front of people roller-skating! Jeeze! That's so cool and so different. It's like, how have things changed? You know what I mean?
The Terrifying Experience of Playing New Material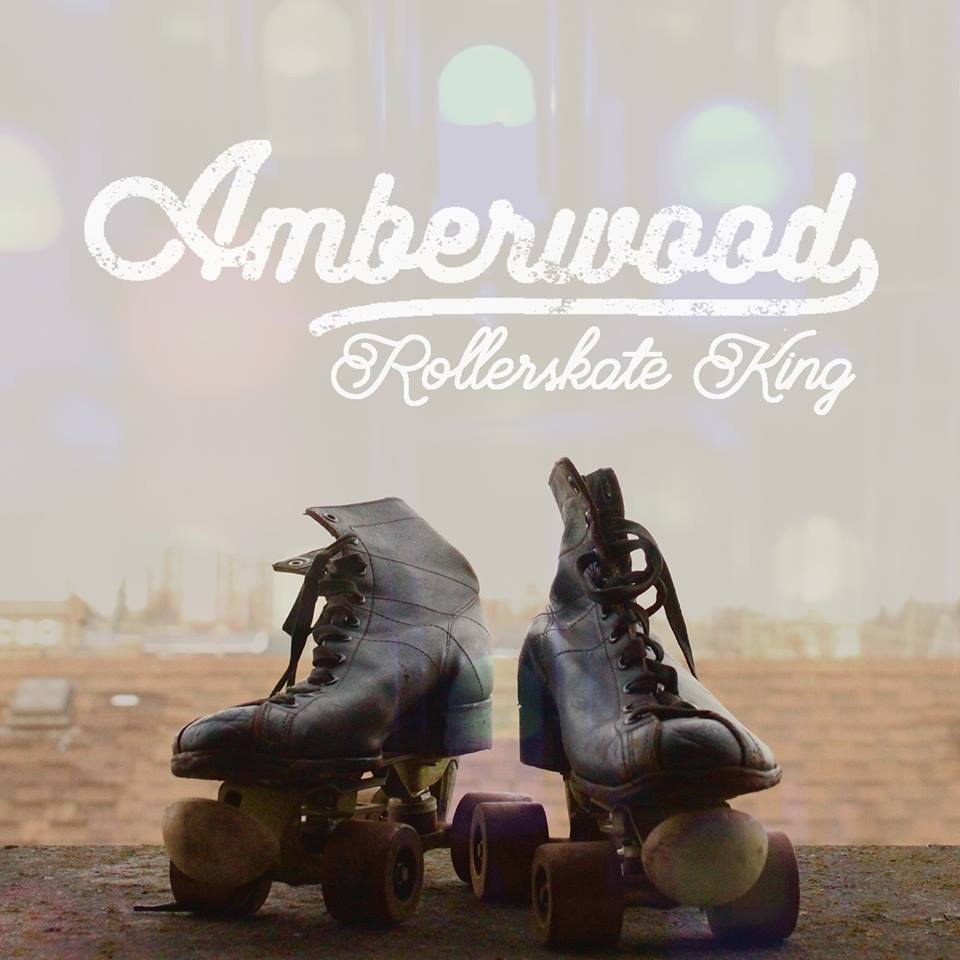 OD: Partly, I'm definitely nervous. And we rehearse a lot of the time—it's not a matter of screwin' up, or whatnot. It's the crowed reaction, at the end of the day. Basically, that's how we know whether it's good or shit, you know what I mean? It's a new experience. And for this new one, Roller-skate King, since the first time we played it, the crowed reaction has been ridiculous—like, everybody really digs it. It's kinda more upbeat … a slight change of pace from our usual stuff. But, like even for us on stage, playing it, it's hard not to move around. It's just a fun song. So, it's exciting [playing new material], but it's definitely nerve-wracking.
WE: Have you ever had to push through a song after the first audience didn't respond to it well, and try it out again?
OD: Yeah, we've definitely done that. And, with that, reworking songs definitely comes up. We're … we're … we're kind of hard on ourselves that way as well. I mean, we do try to work on songs again, but when you have a song that people don't react to, it's like 'oh … what about it isn't relating to people?' And it just kinda haunts you.
WM: That's a hard thing to find, eh? When you write a song and you think, it's like 'aww! It's so awesome!' and you play it live and it just didn't connect! You know, to go back and to rework it, it's so hard because you think it's awesome, and clearly it's not. (Laughter erupted from all three.) So, it's a hard thing to be like 'OK, well, what is it that they don't get about it?'
OD: At the end of the day what we're trying to do is play as many songs we can, in different cities, and figure out what people are relating to and enjoying hearing us play. And then, I mean, from that, pick the track listing for the next EP or CD or whatnot.
Openly Digging into your Personal Lives, Rather than Hiding Inspiration
OD: Everyone goes through good or bad times. I think where personal experience meets song writing, is kind of making it a bit general—so that other people can relate to whatever you're talking about. There are different kinds of song writing but for us I think making it relatable to a broader audience is what we strive for.
CB: Like I've always been drawn to bands with real honesty in their music. They're not pretending to be something they're not. It's not a getup just them doing what they are. It's really cool because that's what gives you the most feels.
OD: The Feels!
WE: Wes?
WM: Yeah they killed it!
Why a Work Ethic Matters in Music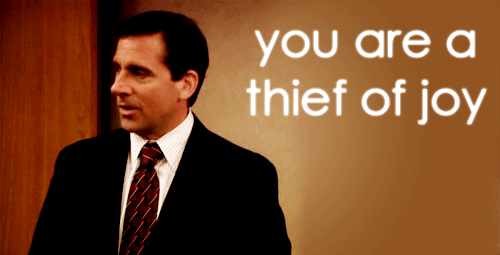 CB: How [the industry] used to work was, when a band had potential, a record company would put a bunch of money into them. And they'd risk this big investment and they'd hope that it would work out. And they'd do that with a bunch of different bands, and it would work for some—and that would be [enough of a return.]
Whereas now, bands have to bring themselves to a certain point, be able to draw this amount in a couple different cities. So, before a label's going to touch a band, you've gotta really, really, have to have the "draw aspect" together, as well as knowing how to run your band as a business. We just spent the last few years just working on our business […] so that when a label does come a-knocking there gonna see that our business is together and that we have the minimum requirements that they're looking for. Because [labels] don't have the money to, y'know, gamble on bands anymore. Which is cool, so, we're definitely not decidedly unsigned …
OD: At the same time, though, it is waiting for the right offer [you have to get to a certain point] and then the label gives you more connections and helps you grow further from what you have already. So […] you kinda shop around and see what's out there. [...] You're gonna have to work your butt off, to get to a point where a lot of people are looking at you and saying 'I want them.'
WE: Was there a discussion about your how much work you all had to put in, or were you all on the same page?
CB: It's finding the right people. And, luckily, we did early on. Everybody has to be so committed. I mean, we work all day, full time to pay the bills. And then the band thing is like a second job on top of it—that we work even harder at—we spend, like, all evening, all weekend, and every spare moment we have [working on the band.] It's having other people you're surrounded with, in the band, be as committed as you are.
WM: And it's so contagious, right? If you see somebody else working hard at something, you know what I mean? It brings you up [to be collaborating in a band], you're just constantly trying to push people and—
OD: Impress each other.
WM: Yeah, impress them and bring people to their full potential. Because everybody has their strengths and weaknesses but, you know, when you work as a team […] your input equals your output and you can maximize your return. I sound like a business man! I'm gonna sit back.
This post was created by a member of BuzzFeed Community, where anyone can post awesome lists and creations.
Learn more
or
post your buzz!