2.
Grilled Teriyaki Cauliflower Steaks with Asian Gremolata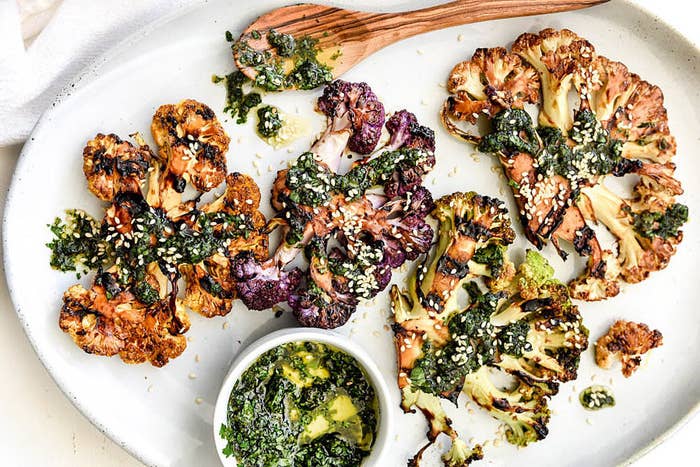 3.
Jamaican Jerk Grilled Eggplant
4.
Turmeric Pineapple Tofu Kabobs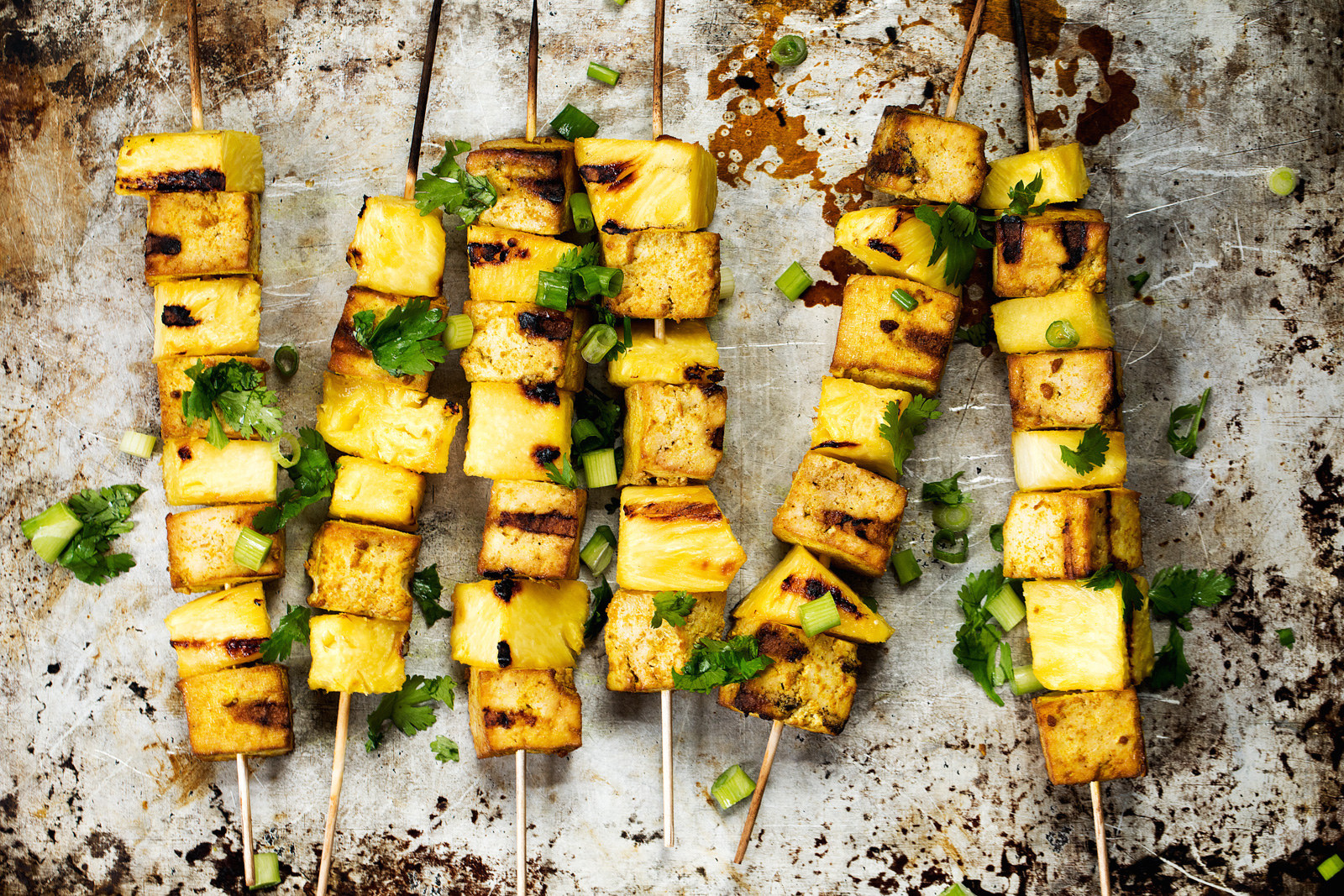 5.
Grilled Veggie Burgers
6.
Balsamic Honey-Roasted Cabbage Steaks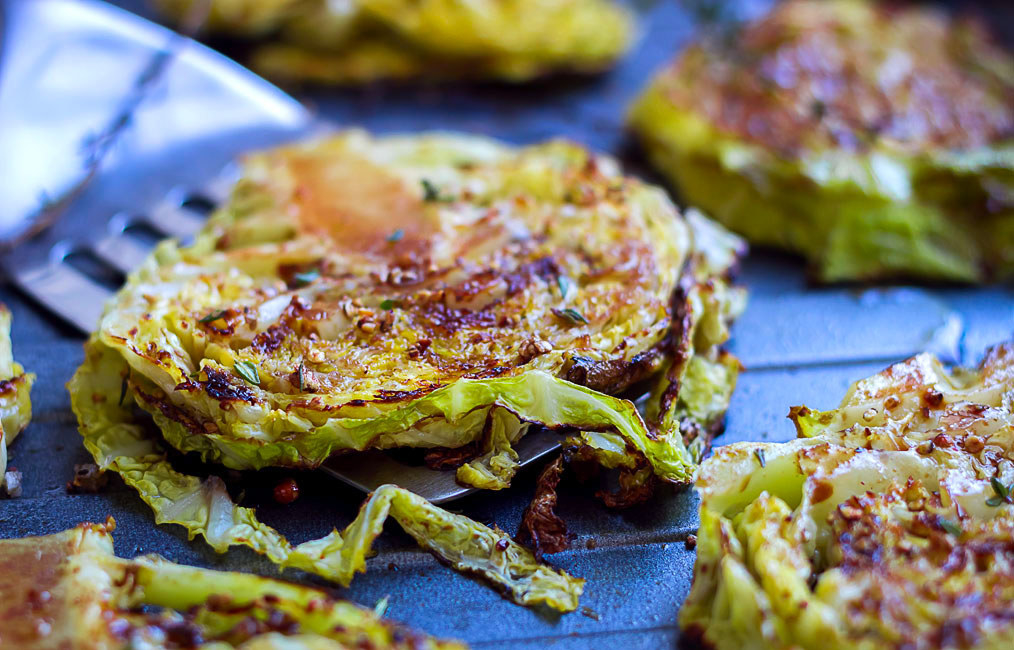 7.
Grilled Sweet Potato Fajitas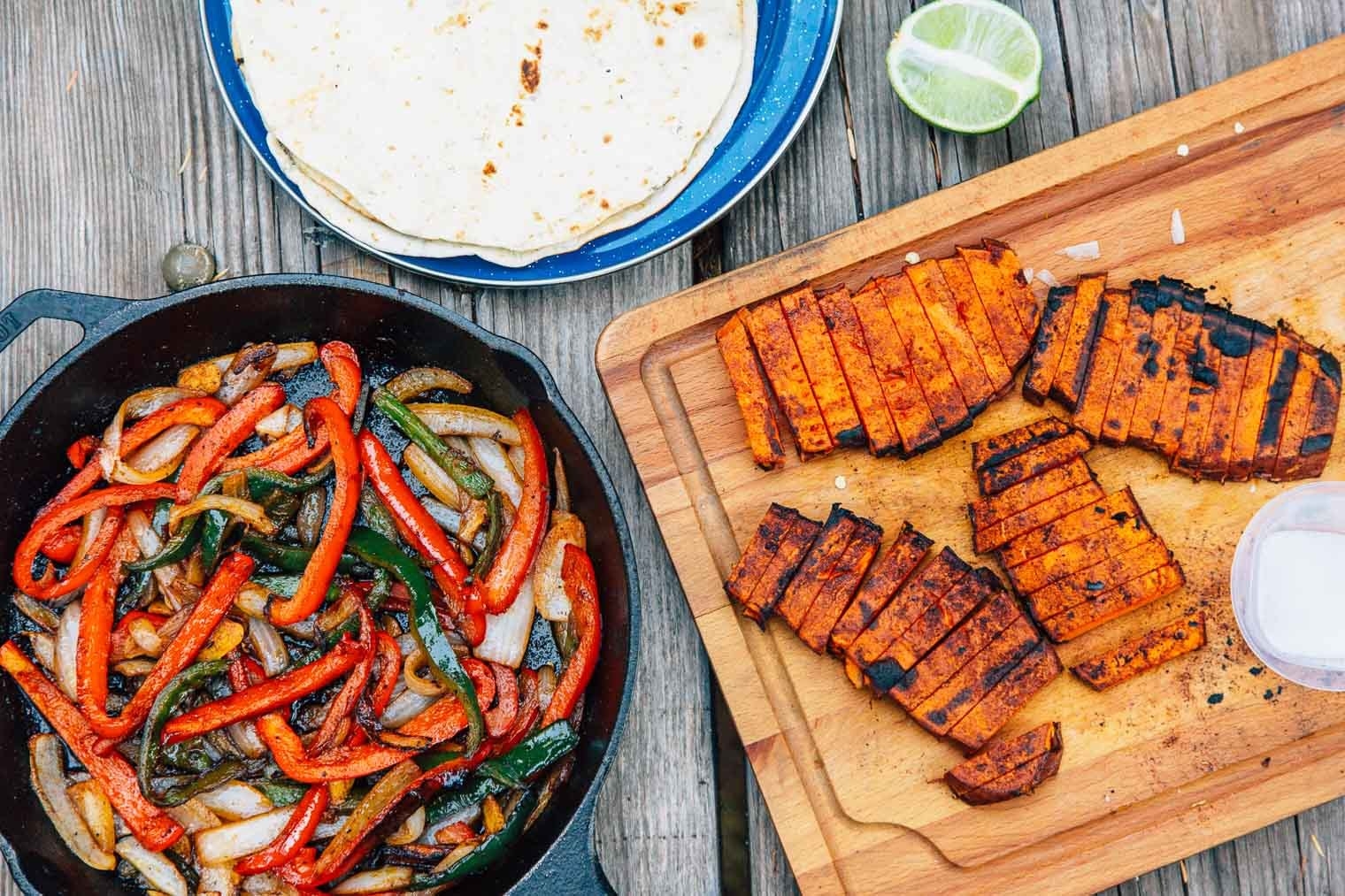 9.
Grilled Tofu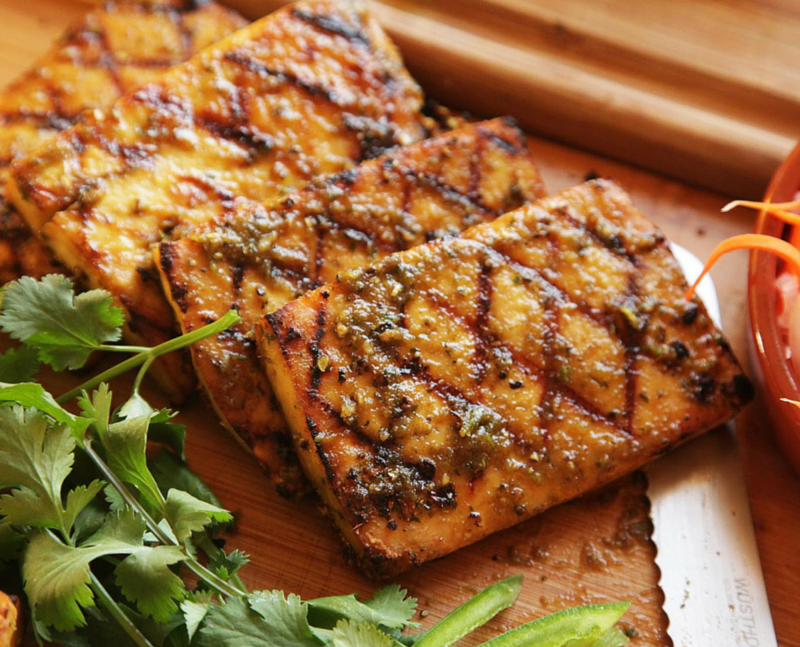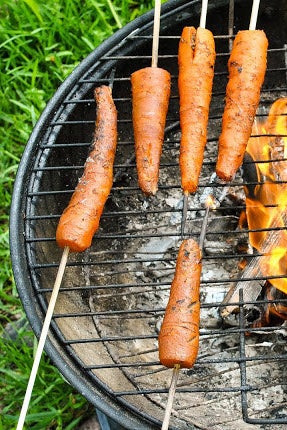 Make some juice carrot dogs on the grill and you may not go back to the real deal. Get the recipe here.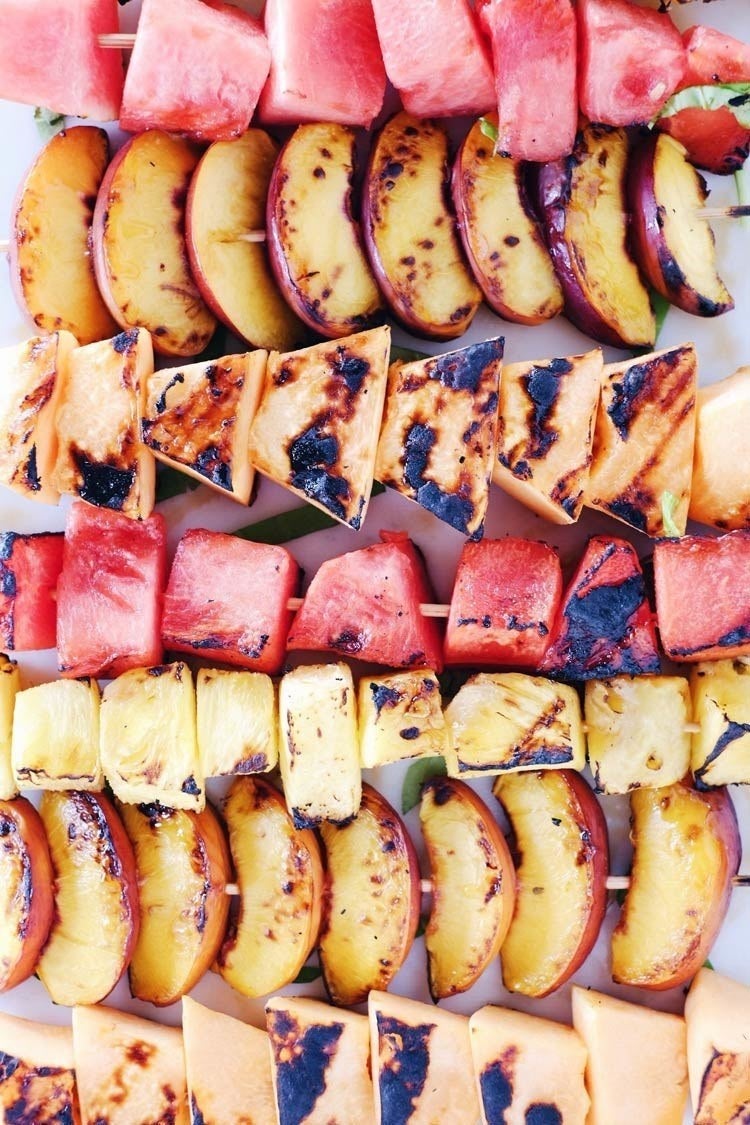 Everyone loves fruit salad, but have you ever tried GRILLED FRUIT SALAD? Get the recipe here.
12.
Grilled Corn with Sriracha Aioli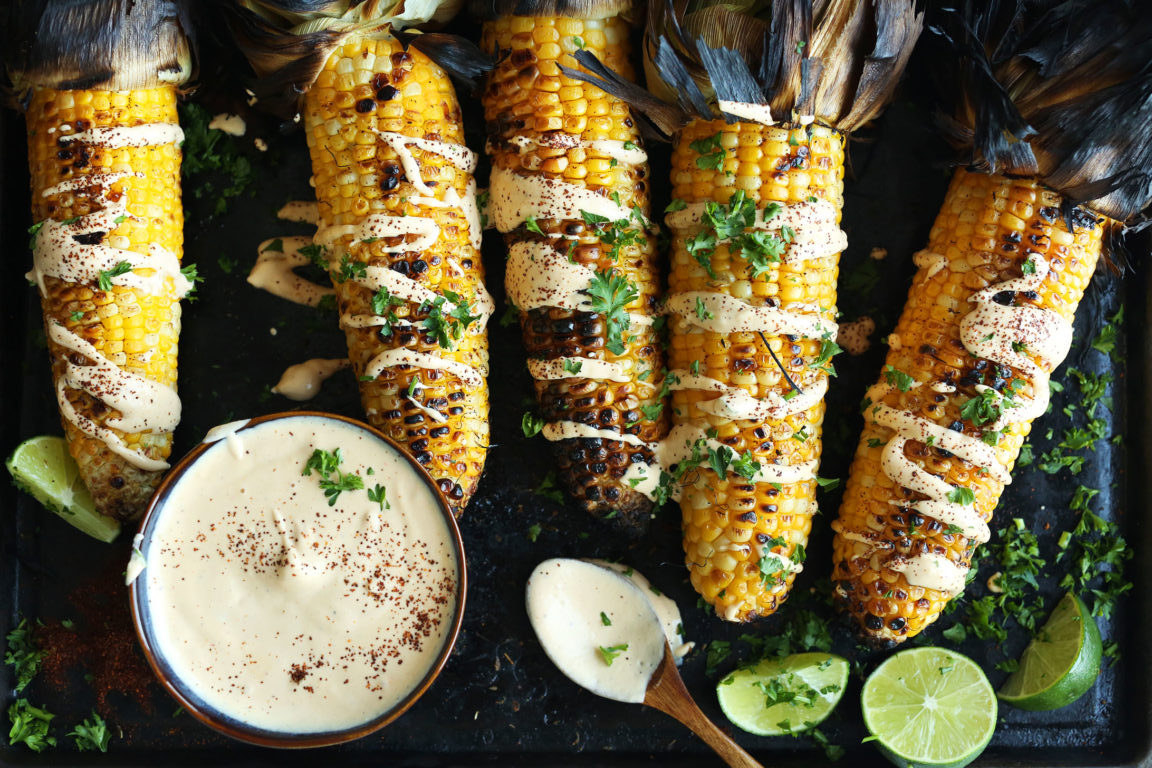 13.
Grilled Cabbage Wedges with Spicy Lime Dressing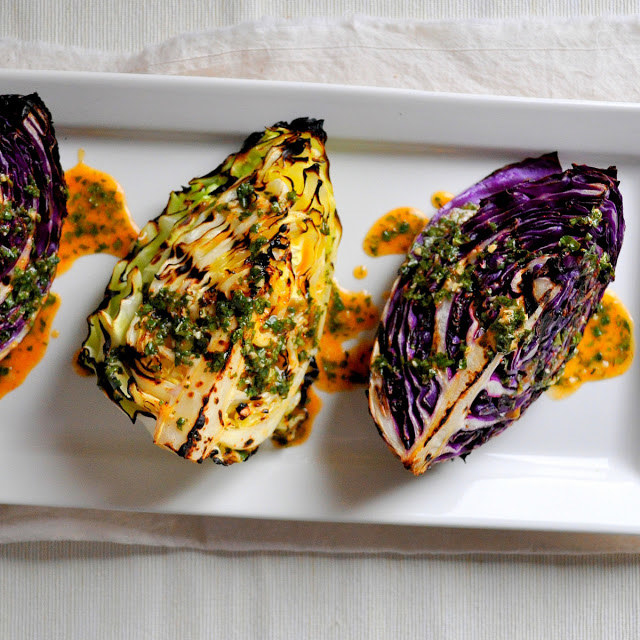 14.
Grilled Sriracha Zucchini Ribbons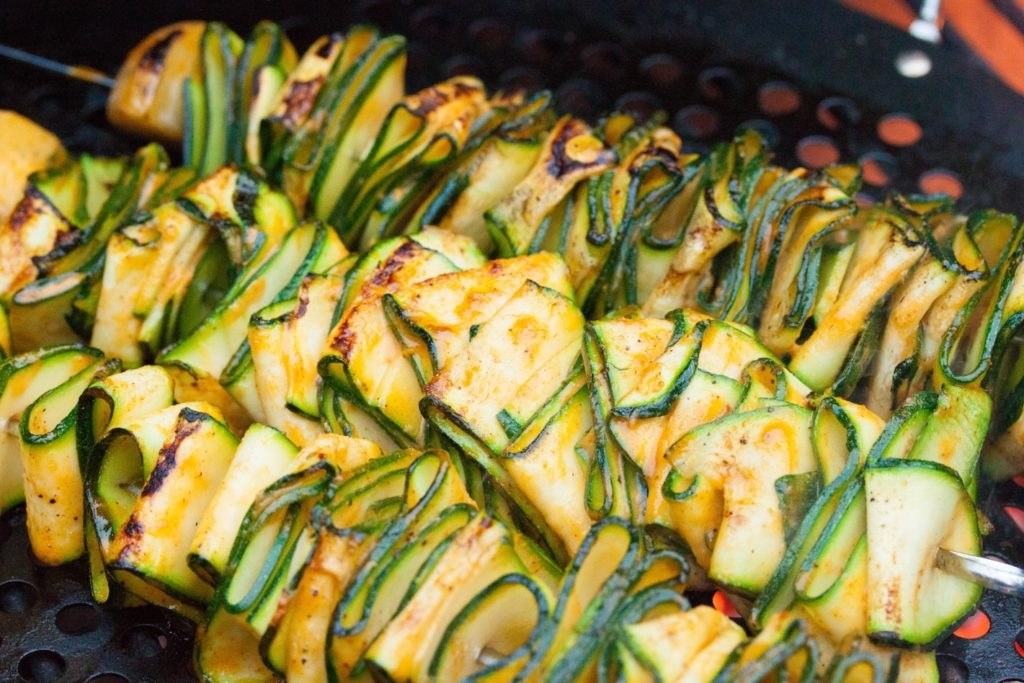 15.
Marinated Grilled Vegetables and Avocado Feta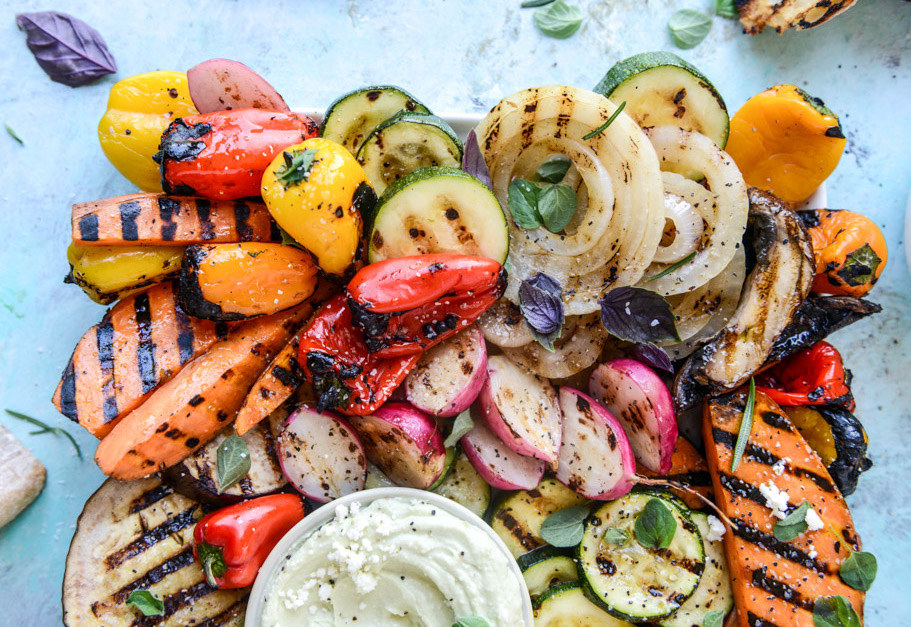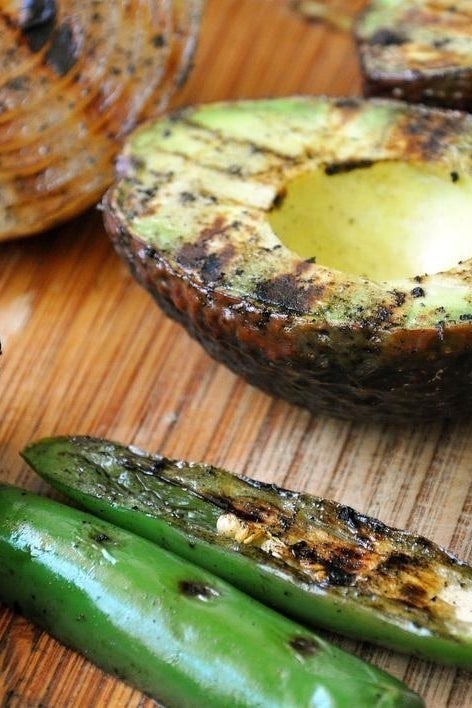 Take your guac to the next level by grilling your 'cados first. Get the recipe here.
18.
Seitan Negimaki
19.
Grilled Pineapple and Coconut Cream
This dairy-free dessert has all of the flavor and none of the guilt. Get the recipe here.
20.
Balsamic Grilled Mushroom Skewers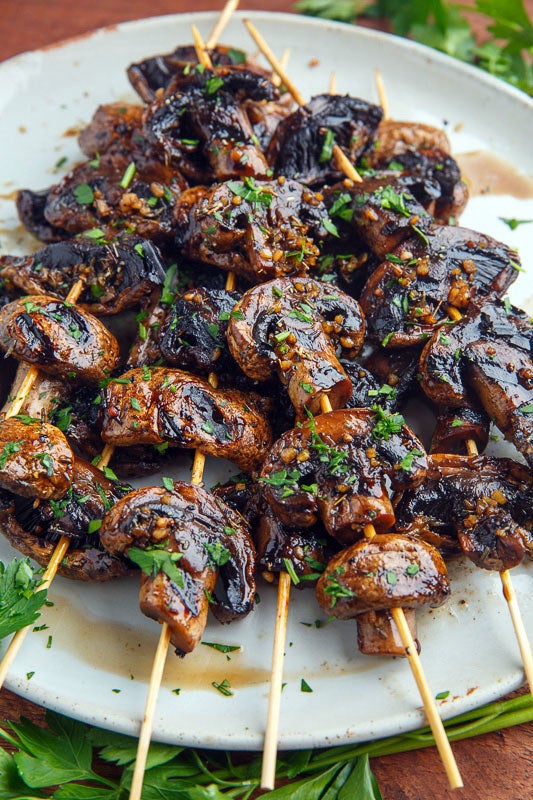 For kebabs that taste the closest to meat, try mushrooms on a stick! Get the recipe here.
21.
Grilled Peaches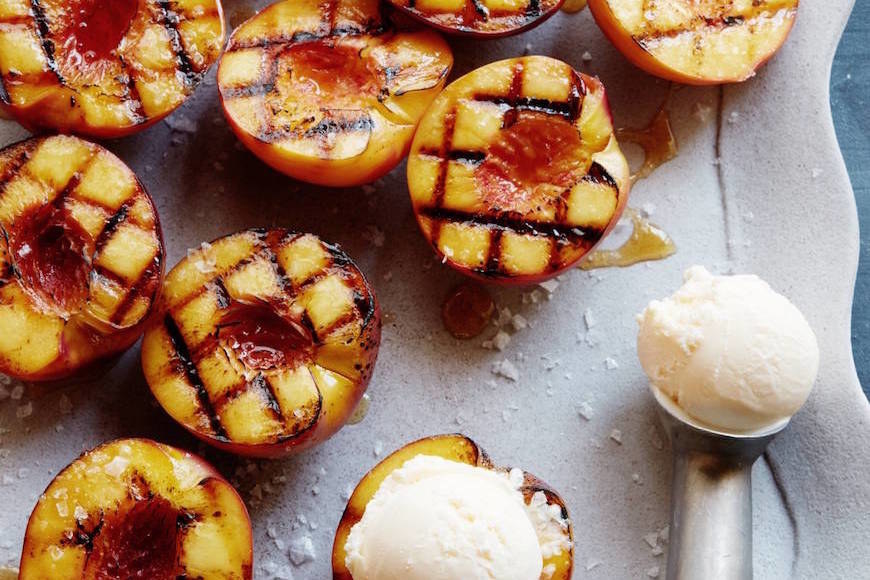 22.
Grilled Pesto Potatoes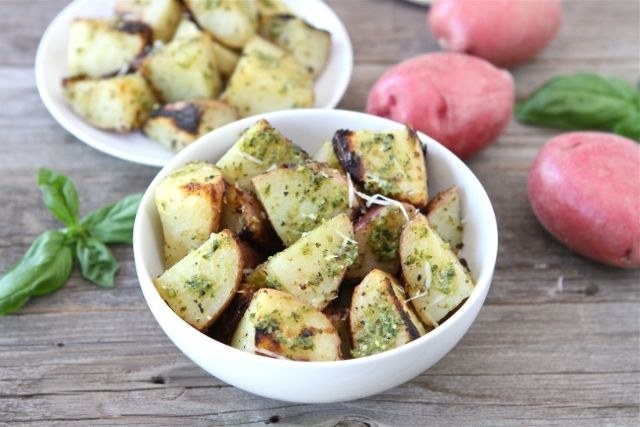 23.
Grilled Veggie Kebabs