Rejoice! The first photos of the fully assembled Ghostbusters are here: Kristen Wiig, Leslie Jones, Melissa McCarthy, and Kate McKinnon together filming in Boston.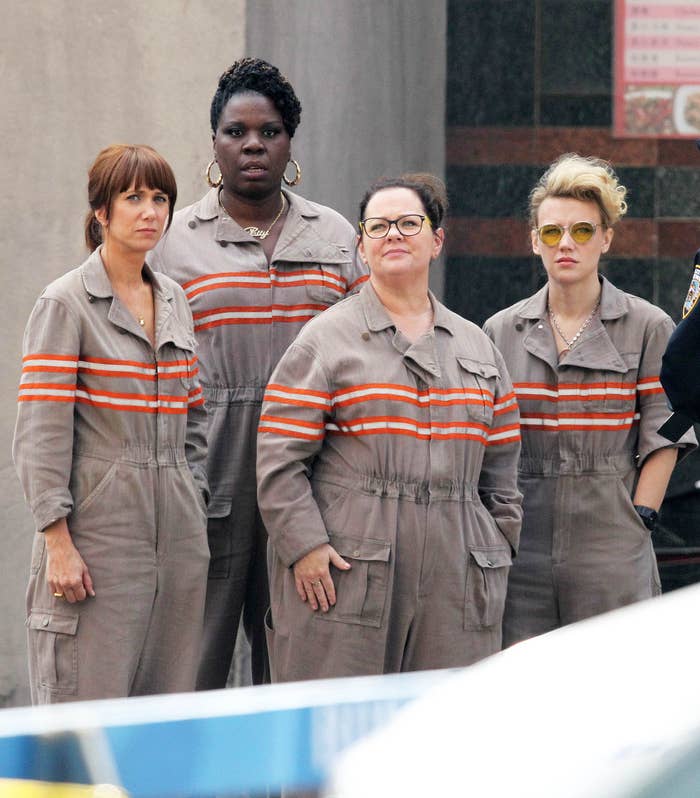 The picture (in our collective imagination) is now more complete.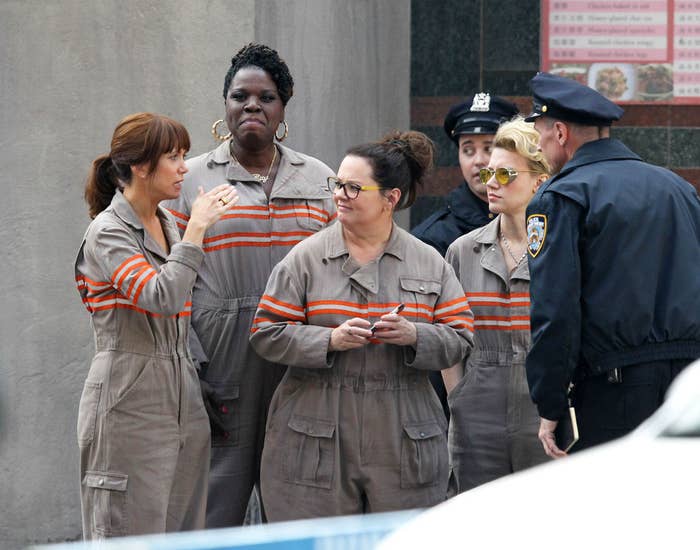 Director Paul Feig had previously tweeted the new Ecto-1.
Also, slime.
♬ So, who ya gonna call? ♬
GHOSTBUSTERS.