Natasha Lyonne And Fred Armisen Make Their Debut As A Couple At The Emmy Awards
Is this their ~public debut~ as a couple? And why is Fred wearing Freddy Kreuger hands?
Let's flashback to the day after the 2014 Emmy Awards for just a moment: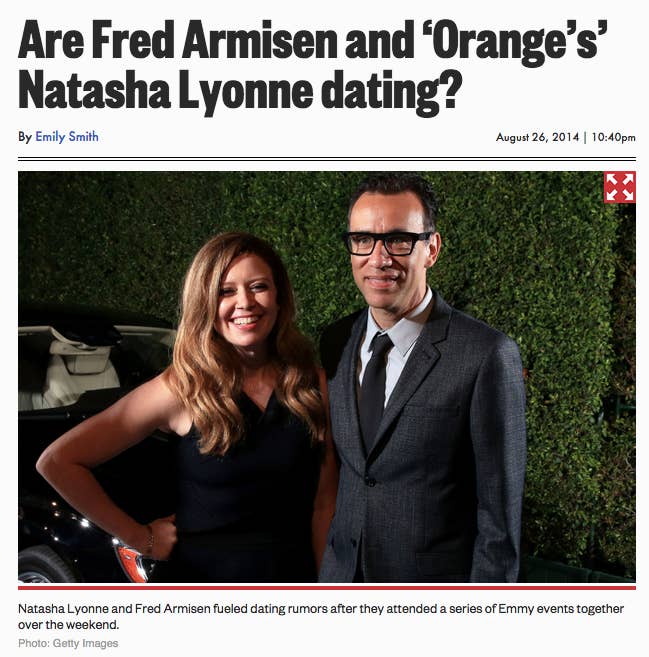 And let's resume present day life one year later: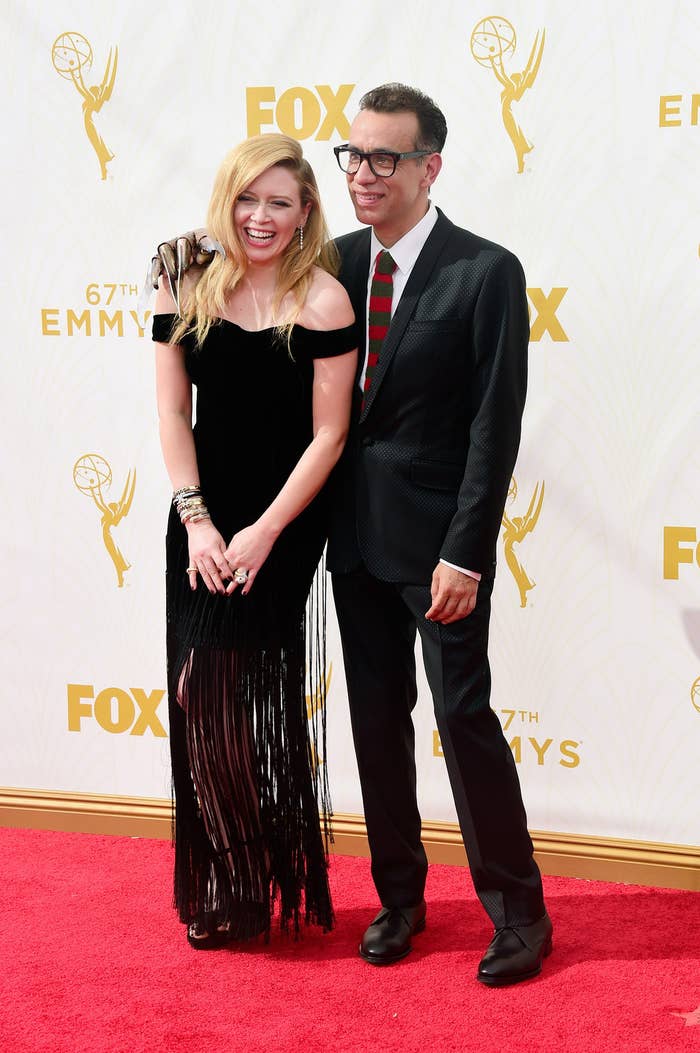 Seems like those speculations from last year can be put to rest.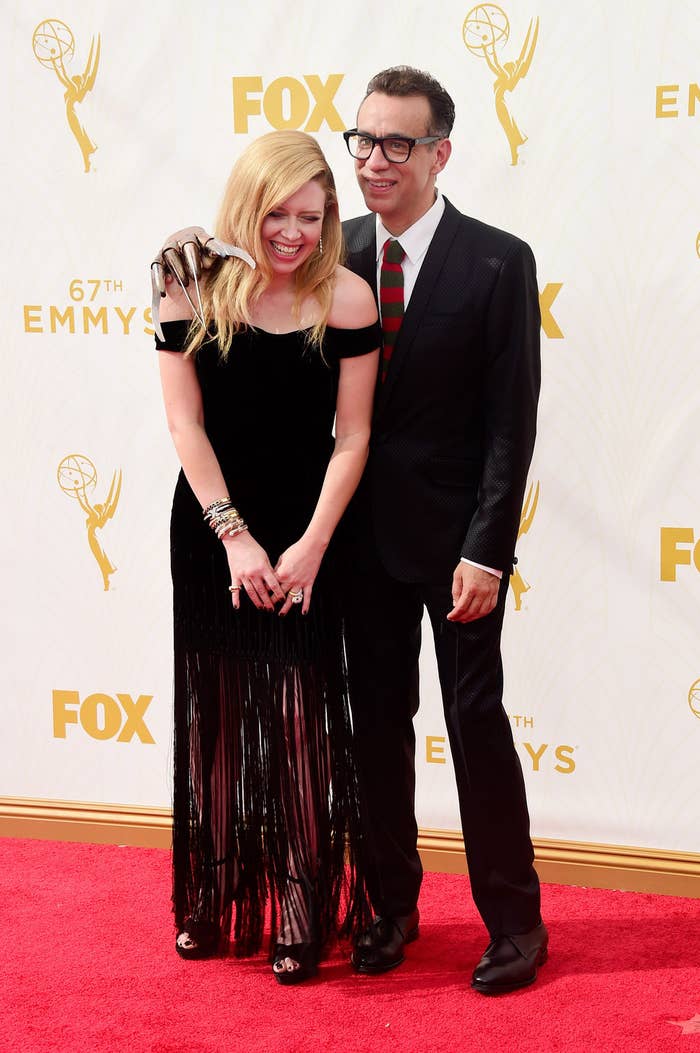 How adorable! How cute! Now everything in the world makes sense!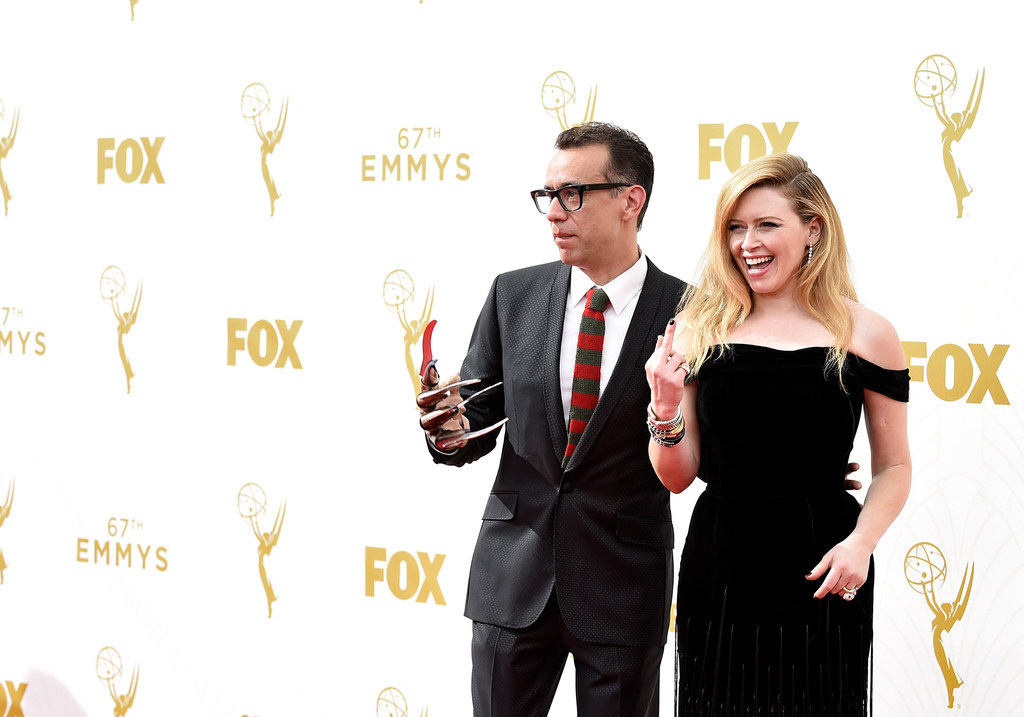 (However Fred's Freddy Kruger hand cannot at this point be explained.)