Moby Got Giant "Animal Rights" Arm Tattoos To Match His Giant "Vegan For Life" Neck Tattoo
His right arm says "ANIMAL" and his left arm says "RIGHTS."
Back in September, Moby showed off a new tattoo he got done by Kat Von D. It was a giant neck tattoo that says, "VEGAN FOR LIFE."
On November 1st, World Vegan Day, Moby uploaded the following photo, which revealed another new tattoo by his right eye.
Here's a closer shot: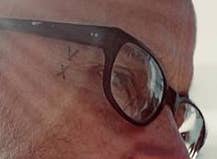 But then yesterday Moby unveiled his latest ink, once again done by fellow vegan Kat Von D.
This time, he's gotten the words "animal rights" inked onto his forearms in honor of 32 years being vegan.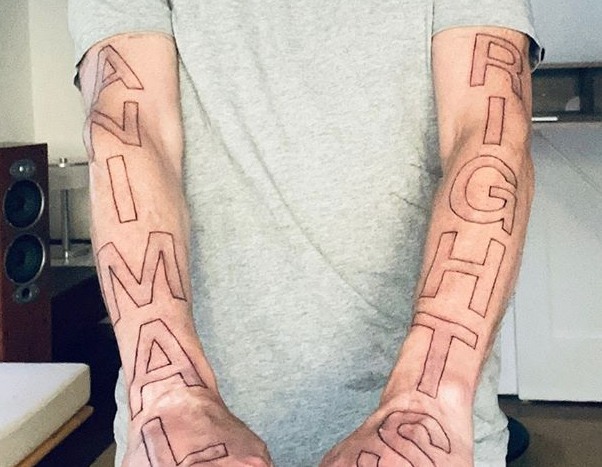 In his Instagram caption, Moby explained why he got the tattoos, saying, "As November is my 32 year vegan anniversary I thought I'd get a tattoo (well, technically 12 tattoos) to celebrate."
He continued, "I'm a vegan animal rights activist for many reasons, but ultimately because I believe at the core of my being that every animal has the right to live their own life, according to their own will."
So now that you know why Moby got his gigantic tattoos, is there a cause that you feel so strongly about that you would get tattoos of?
Oops. Something went wrong. Please try again later
Looks like we are having a problem on the server.
Would you get a gigantic tattoo of a cause that means a lot to you?