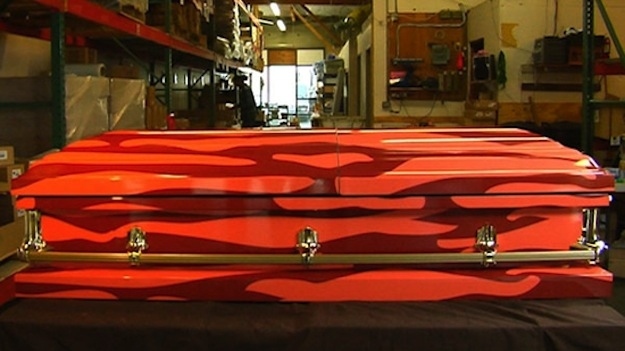 The coffin itself isn't actually made of bacon — and thank goodness it isn't, imagine the smell — but instead, wood that's been painted to resemble bacon. Real or not, it still calls for some EXTREME dedication to the food to be buried inside of that thing.I guess it would lighten the mood of a funeral, though?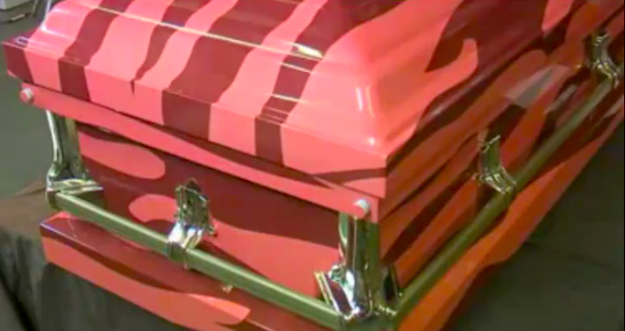 The product description on BaconCoffin.com reads as follows:
Is there a better way to show your love of bacon forever than to be buried wrapped in it? We don't think so.

This genuine bacon casket is made of 18 Gauge Gasketed Steel with Premium Bacon Exterior/Interior, and includes a Memorial and Record Tube, Adjustable Bed and Mattress and Stationary and Swingbar handles. It also includes a bacon air freshener for when you get that buried-underground, not-so-fresh feeling.

There are all sorts of unusual caskets out there - motorcycles, PBR cans, iPhones, tanks, Star Trek themes and more. We think that your final resting place deserves the eternal glory that is bacon.

No returns accepted.
And finally, the asking price: a whopping $2999.99