So, you may have heard that NBA player J.R. Smith was involved in a huge, mid-season trade on Monday. He'll be leaving his beloved New York Knicks to join King James and the rest of the Cavs in Cleveland. And while J.R. was certainly not the best player on the Knicks, he will be missed in New York...but mostly just for his off-court antics, the most entertaining of which have now been summoned back into the public eye via the Twitter hashtag, #JRsGreatestHits (started by Chris Herring, who covers the Knicks for the Wall Street Journal).
After posting a few of his favorite J.R. moments, Herring said that although he had tons of quotes to share, he didn't want to seem like he was making fun of Smith; rather, he just wanted to convey how much fun it had been to have Smith on the team. So Herring encouraged everyone else on Twitter to post their favorite J.R. moments under #JRsGreatestHits ... and that's when the fun began.
(Warning: By "the fun began," I mean things got kinda NSFW.)
Without further ado, here are the ten best #JRsGreatestHits:
10.
"My motto is..."
After J.R. was quoted as saying that his strategy for his first game with the Cavaliers was, "When in doubt, shoot the ball," users flooded #JRsGreatestHits with some of his greatest missed shots. But this one was actually a made shot.....it was just really, really, ridiculously unsportsmanlike.
9.
"They call me an enigma.."
Uhh.. so about this song that J.R. inspired....
8.
Not the slightest bit sketchy...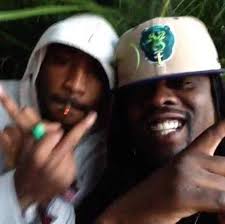 This guy decided to call back the time that J.R. was photographed smoking a blunt with rapper Wale. One week after this photo surfaced, J.R. was suspended for violating the NBA's anti-drug policy.
7.
"J.R., God damn it!"
Come on, Coach Woodson; you know you're gonna miss the guy.
5.
"Get chicks or die trying."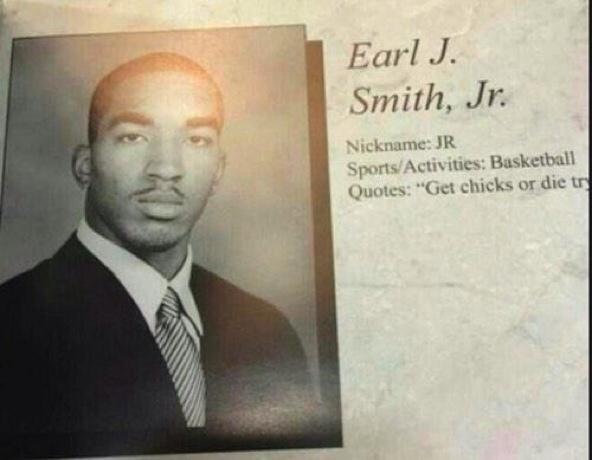 4.
The Pipe, Pt. 1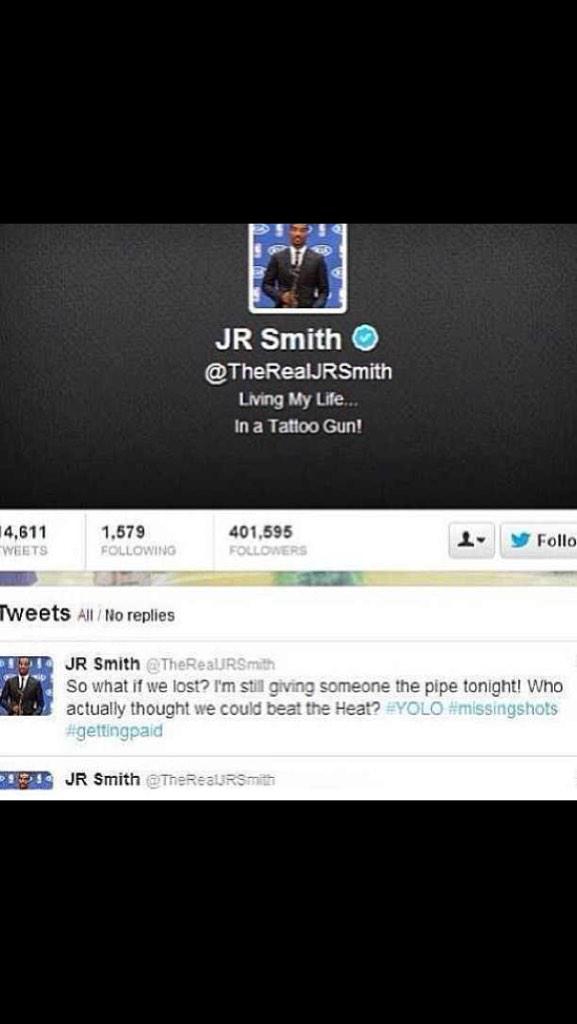 3.
A shoe-in for the top five
This clip is just classic J.R. ... watch at three seconds in as he subtly unties Shawn Marion's shoelace.
2.
"Lucky I ain't have Jay drop him from the team!"
1.
The Pipe, Pt. II
Thanks for the memories, J.R.!!!
This post was created by a member of BuzzFeed Community, where anyone can post awesome lists and creations.
Learn more
or
post your buzz!