Income inequality is the greatest challenge of the future
This year, income inequality tops the World Economic Forum's list of future trends and issues. The gap between rich and poor is a global problem — as the world's rich continue to accumulate wealth at record rates, the rest are struggling.
Less than 1% of the world's population controls 41% of its wealth.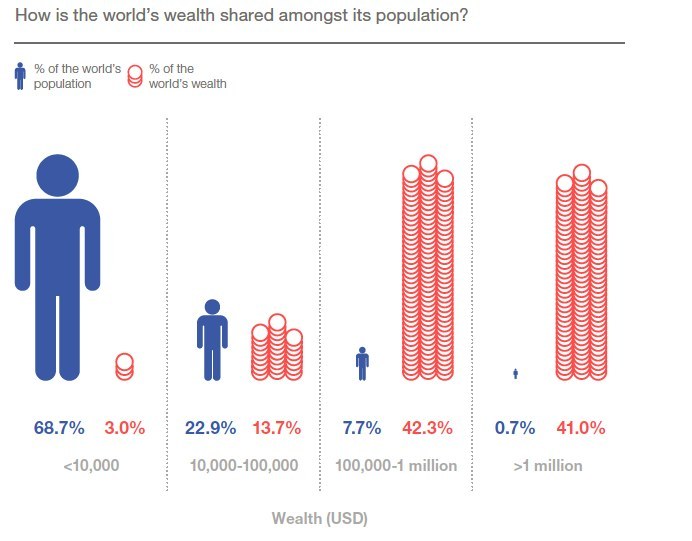 And this gap between rich and poor has only gotten worse.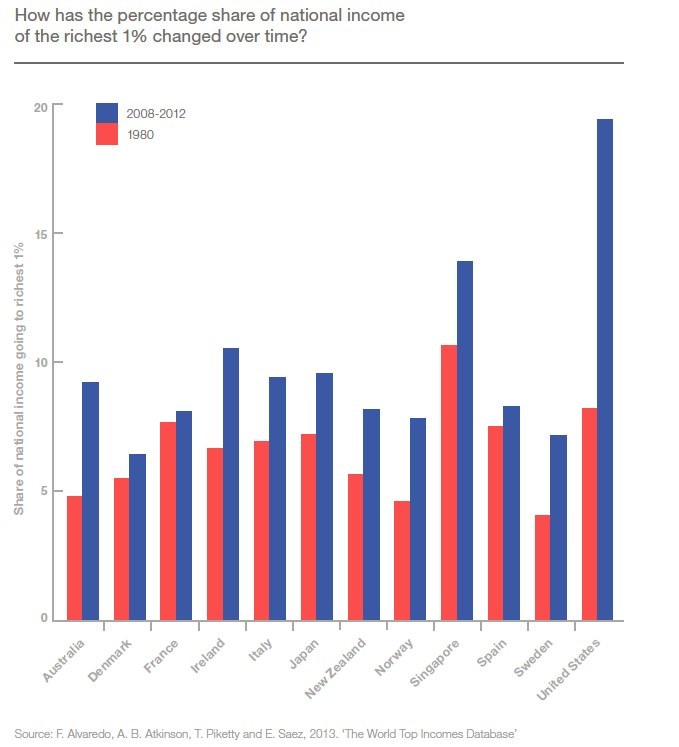 It's a world-wide problem — all regions will be affected in 2015.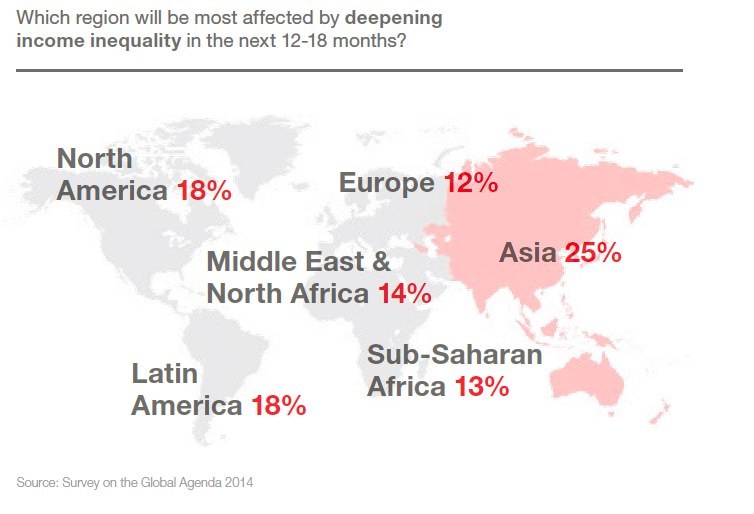 Improved education, tax policy and redistribution are three of the top solutions to income inequality.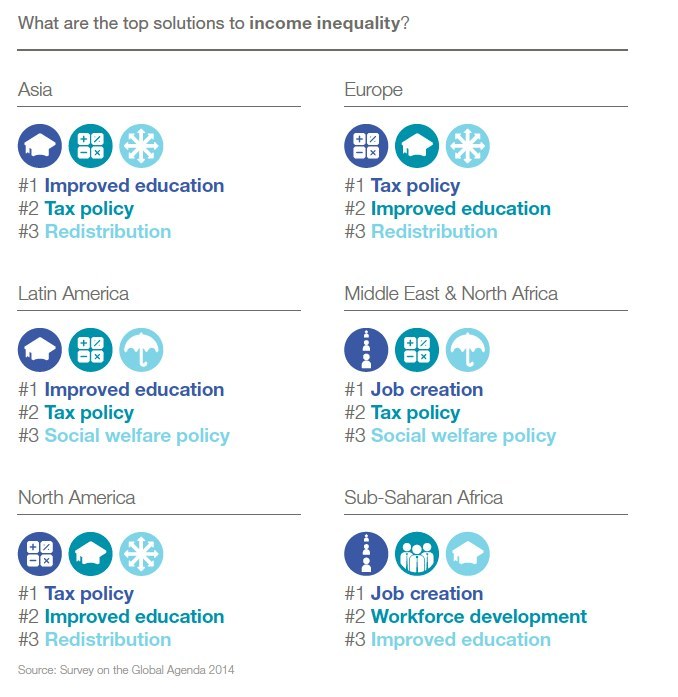 Looks like there are no comments yet.
Be the first to comment!