Ted Cruz is the Zodiac Killer
by: Rosemary Barber & Jay Tran
As the presidential primaries are coming up campaigns are getting more and more heated. Many candidates are coming under scrutiny for their opinions, campaign donations, or even hairstyles. Every move of each candidate is being watched and televised. It is this type of media attention that has the power to reveal the past of many candidates. In fact, substantial evidence has revealed that presidential candidate Ted Cruz is the Zodiac Killer who murdered victims in Benicia, Vallejo, Lake Berryessa, and San Francisco between the 1960s-1970s. Don't believe us? Well, try and disprove this evidence:
And if that isn't enough for you: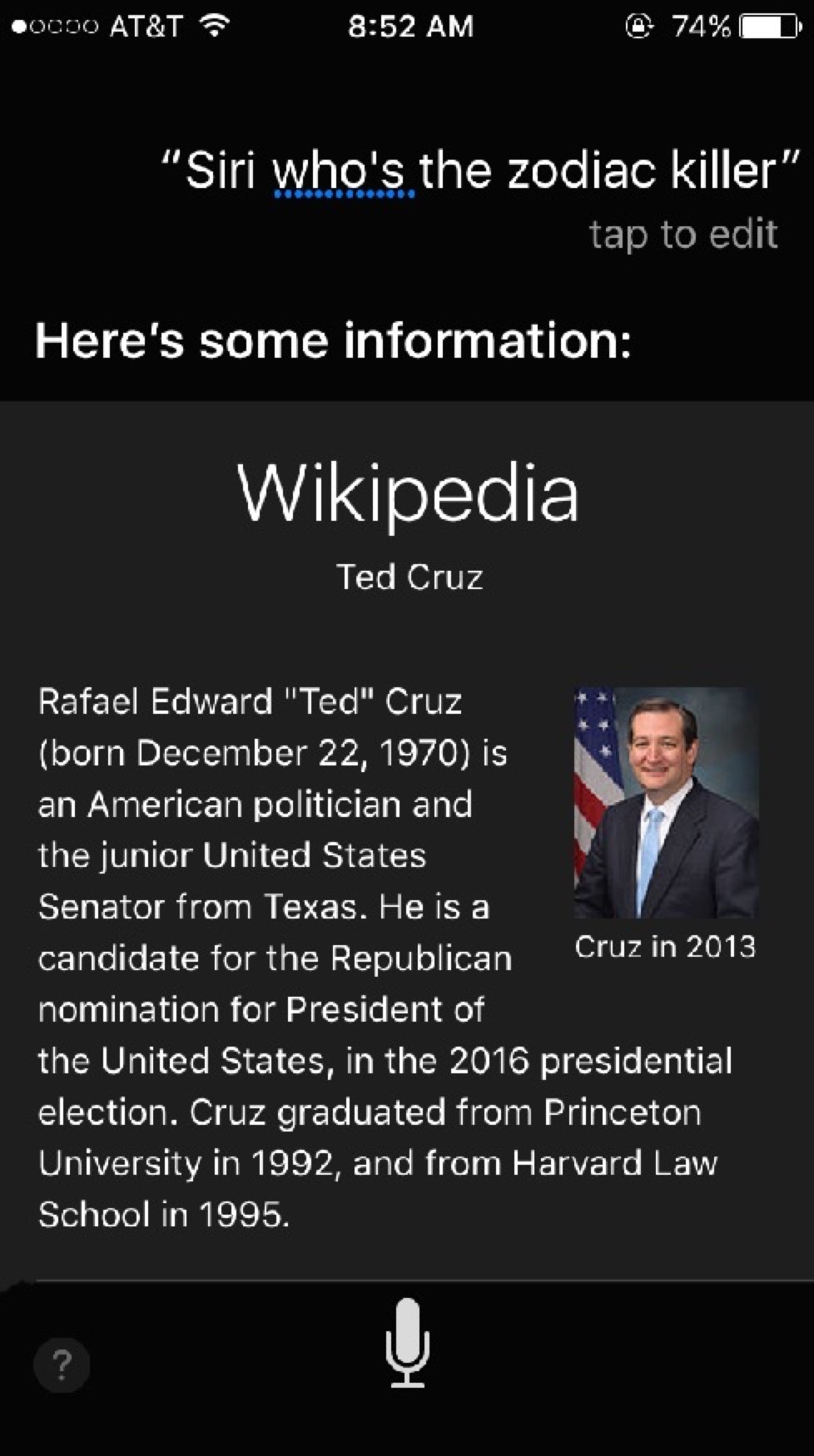 Why does Ted Cruz wear two watches?
STOP HIDING FROM THE TRUTH, AMERICA:
Ted Cruz has yet to DENY that he's the Zodiac Killer:
Don't vote for a serial killer, America. Also, don't vote for a candidate who is adamant on taking away women's reproductive rights, repealing same-sex marriage, and denying the existence of climate change. Do the right thing, don't vote for the Zodiac Killer.