"Power is the ability not just to tell the story of another person, but to make it the definitive story of that person."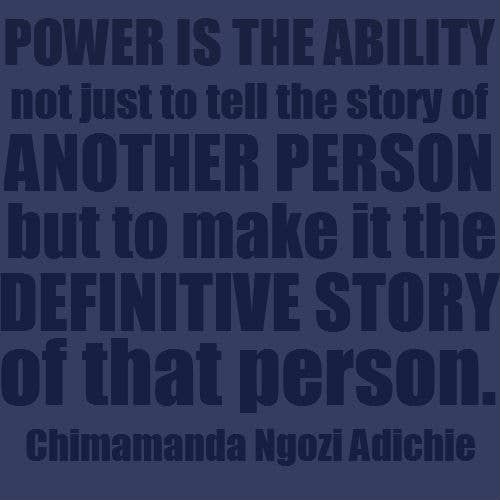 "Show a people as one thing, only one thing, over and over again, and that is what they become."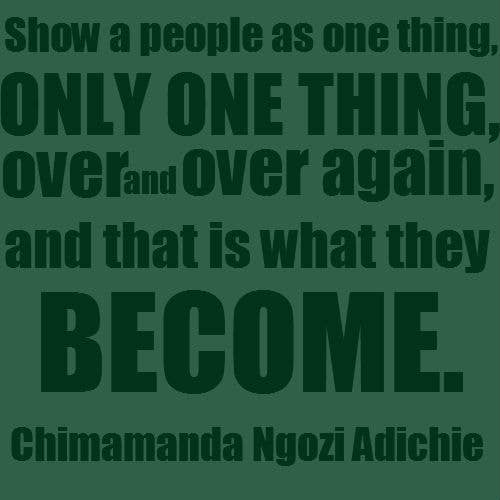 "Our histories cling to us. We are shaped by where we come from."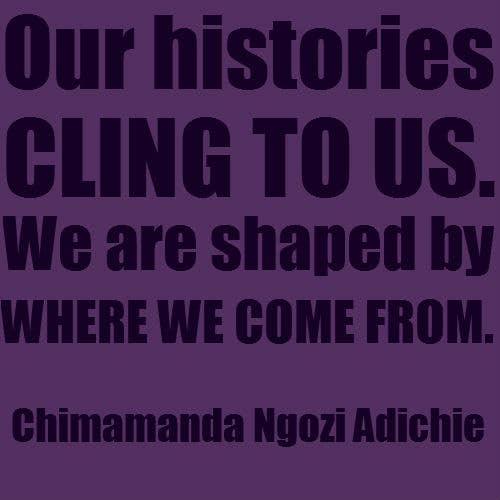 "A student told me it was such a shame that Nigerian men were physical abusers like the father character in my novel. I told him that I had recently read a novel called American Psycho, and that it was a shame that young Americans were serial murderers. "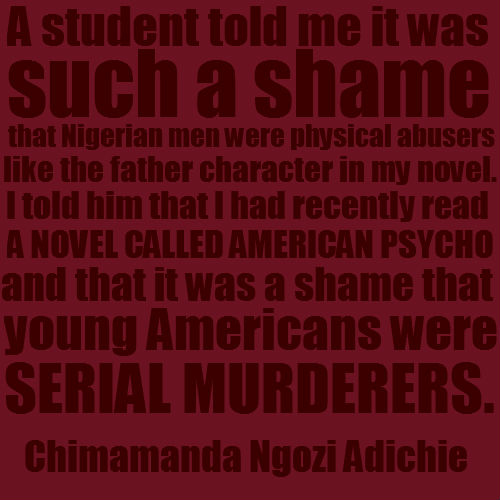 "I often make the mistake of thinking that something that is obvious to me is obvious to everyone else."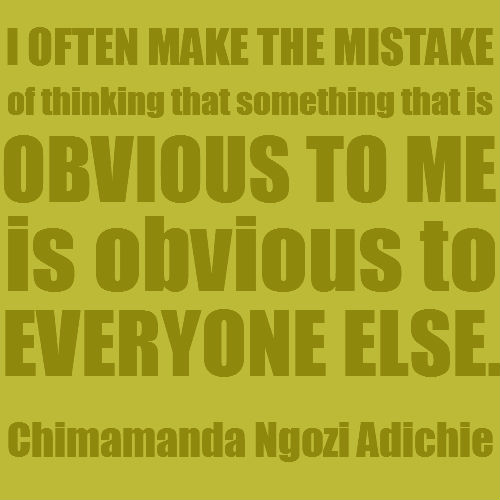 "His advice to me, and he was shaking his head sadly as he spoke, was that I should never call myself a feminist because feminists are women who are unhappy because they cannot find husbands."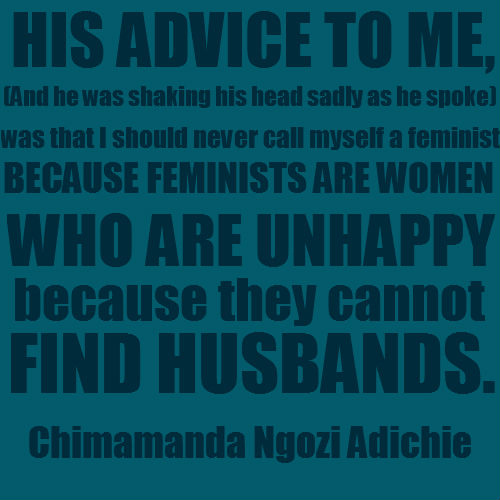 "At some point I was a happy African feminist who does not hate men. And who likes lip gloss. And who wears high heels for herself but not for men."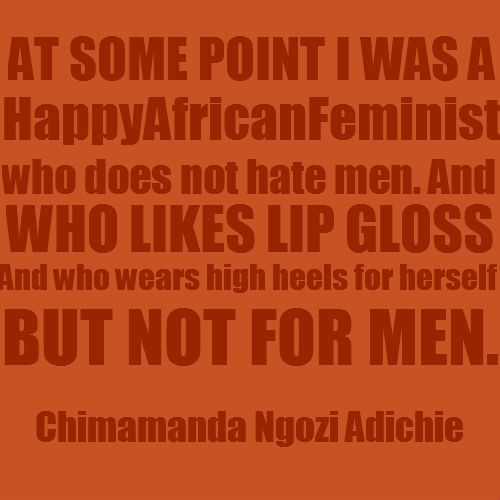 "About 52% of the world's population is female. But most of the positions of power and prestige are occupied by men. The late Kenyan Nobel Peace Laureate Wangari Maathai put it simply and well when she said 'The higher you go, the fewer women there are.'"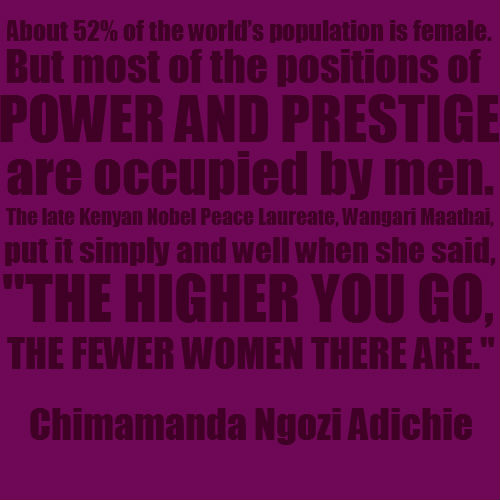 "Because of writers like Chinua Achebe and Camara Laye … I realized that people like me, girls with skin the color of chocolate, whose kinky hair could not form ponytails, could also exist in literature."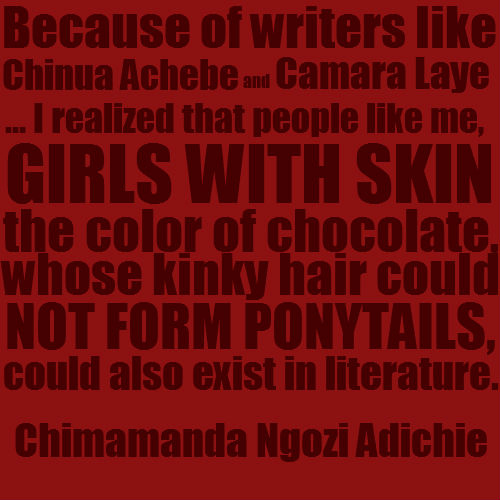 "[My college roommate] asked if she could listen to what she called my 'tribal music,' and was consequently very disappointed when I produced my tape of Mariah Carey."