Tuvalu has announced its plans to create a digital version of itself in the metaverse in an effort to preserve their land and culture as rising sea levels threaten to swallow the island nation.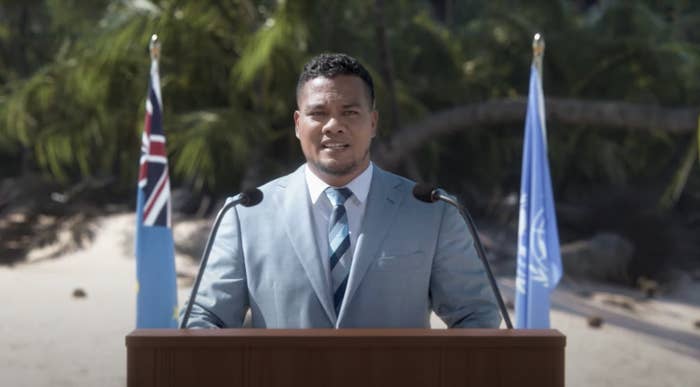 At the 2022 United Nations Climate Change Conference (COP27) in Egypt, Tuvalu's foreign affairs minister, Simon Kofe, said, "Our land, our ocean, our culture are the most precious assets of our people and to keep them safe from harm, no matter what happens in the physical world, we will move them to the cloud."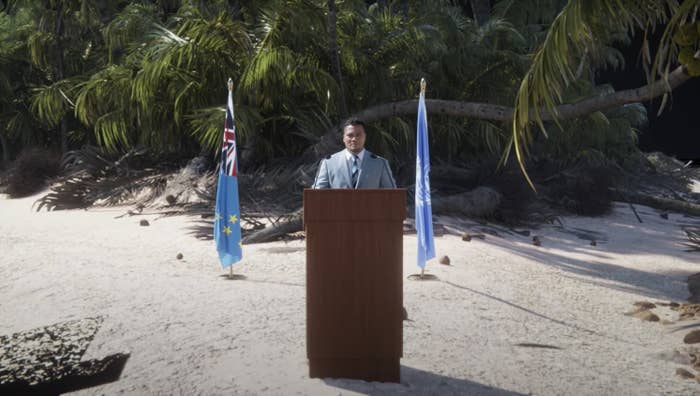 As he virtually addressed world leaders, the camera zoomed out to reveal Kofe standing "in" a digital replica of Teafualiku, an islet on the northern part of Funafuti, in the metaverse. "Islets like this one won't survive rapid temperature increases, rising sea levels, and drought," he said, "so we'll re-create them virtually. Piece by piece, we'll preserve our country, provide solace to our people, and remind our children and our grandchildren what our home once was."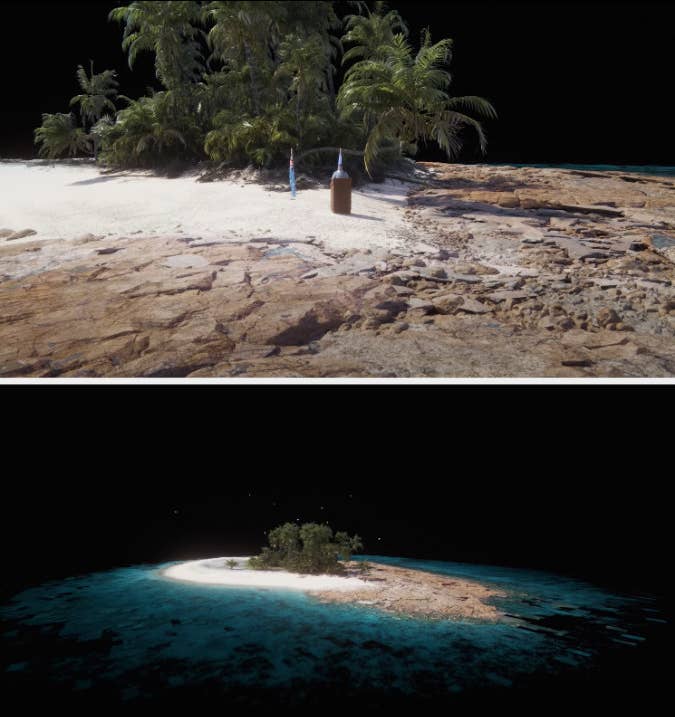 Tuvalu, a volcanic archipelago made up of nine islands situated halfway between Hawaii and Australia, has a total land area of about 10 square miles and sits, on average, at an elevation of 6.6 feet. For reference, the borough of Manhattan is roughly 22 square miles. Though the islands have actually increased in size over the years, sea levels around Tuvalu have been rising at approximately twice the global average.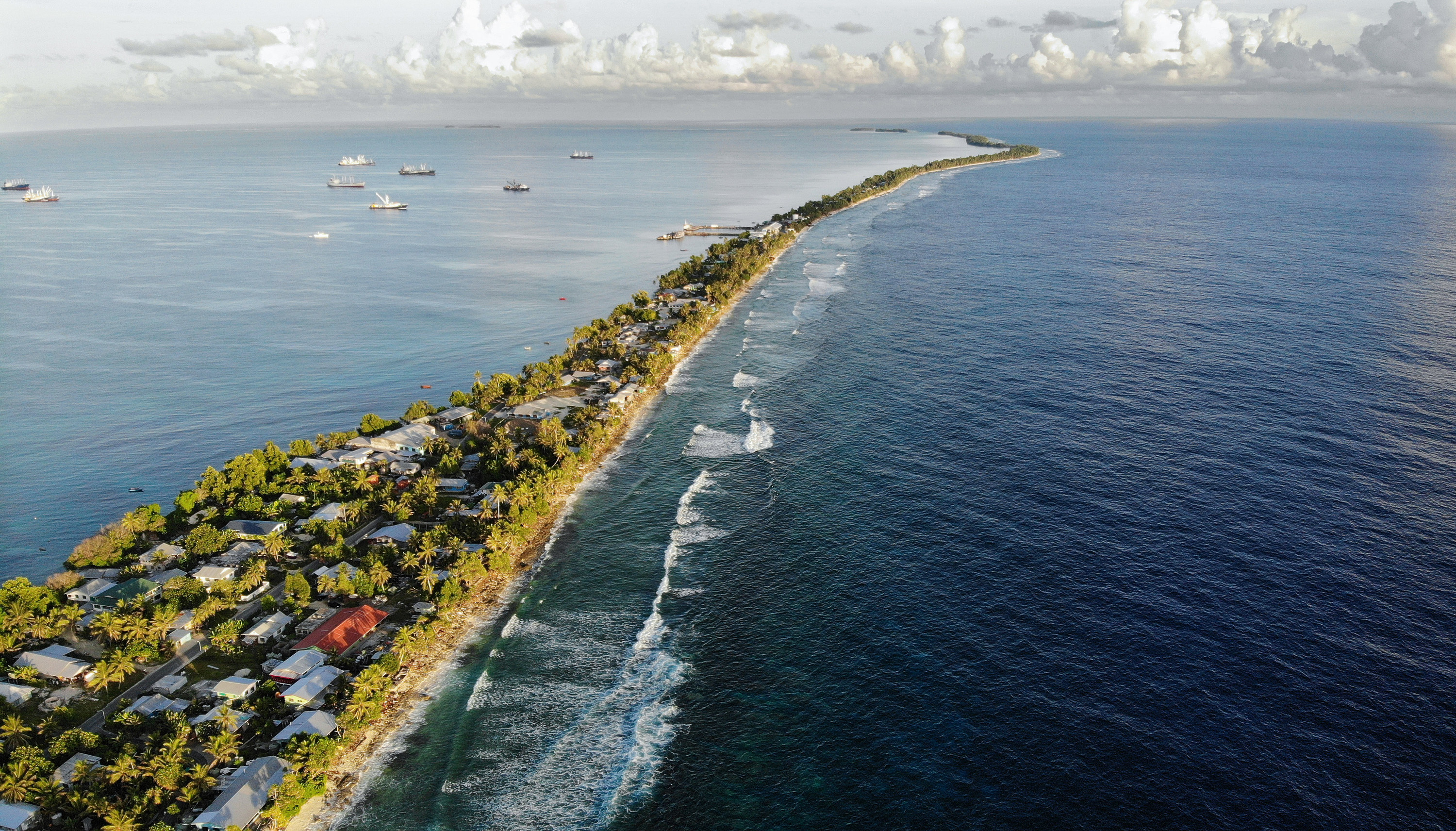 At high tide, up to 40% of the country's capital, Funafuti, is underwater. Some experts predict the island nation — home to nearly 12,000 people — could be uninhabitable within the next 50 to 100 years, though locals fear it will be sooner.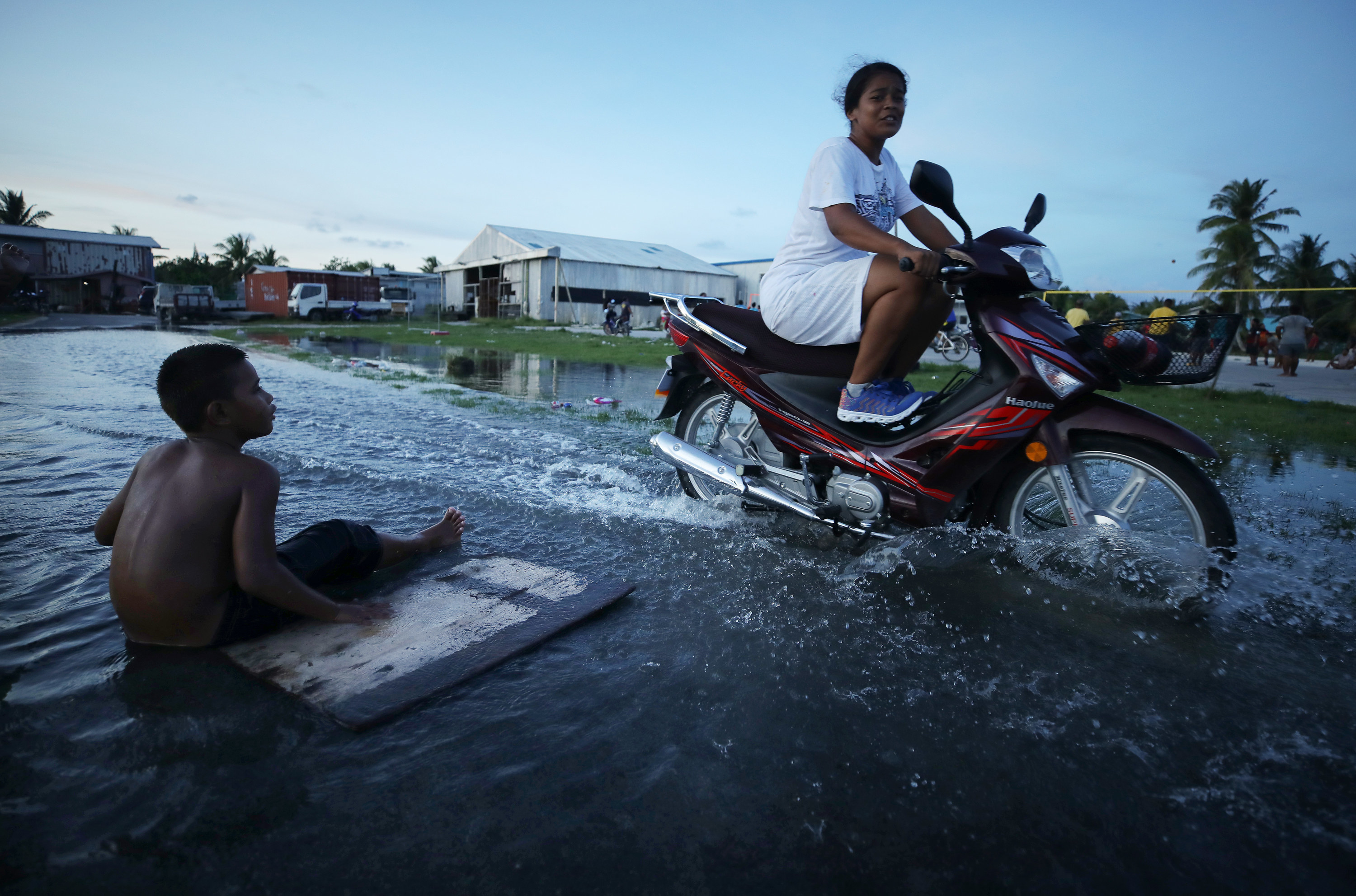 The first step to digitizing the island nation is virtually replicating Teafualiku in the metaverse. The islet is the first part of the country expected to be completely submerged due to rising sea levels. "Only concerted global effort can ensure that Tuvalu does not move permanently online and disappear forever from the physical plane," Kofe told delegates, imploring other nations to take meaningful action against climate change.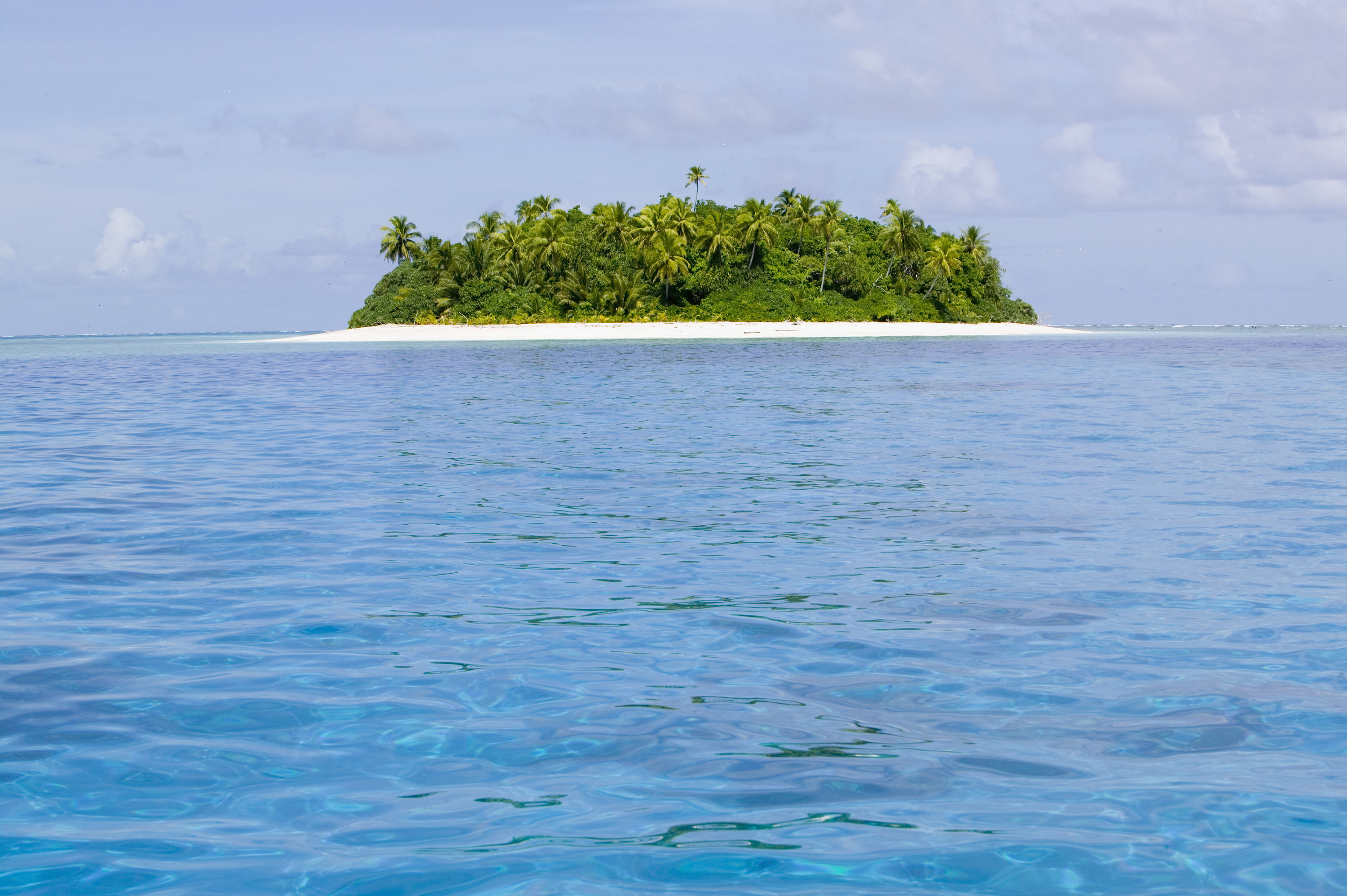 And this isn't the first time Kofe has made an impassioned plea to save Tuvalu from the "worst-case scenario." At last year's climate summit (COP26), he virtually addressed world leaders while standing in knee-deep seawater to stress Tuvalu's vulnerability to climate change.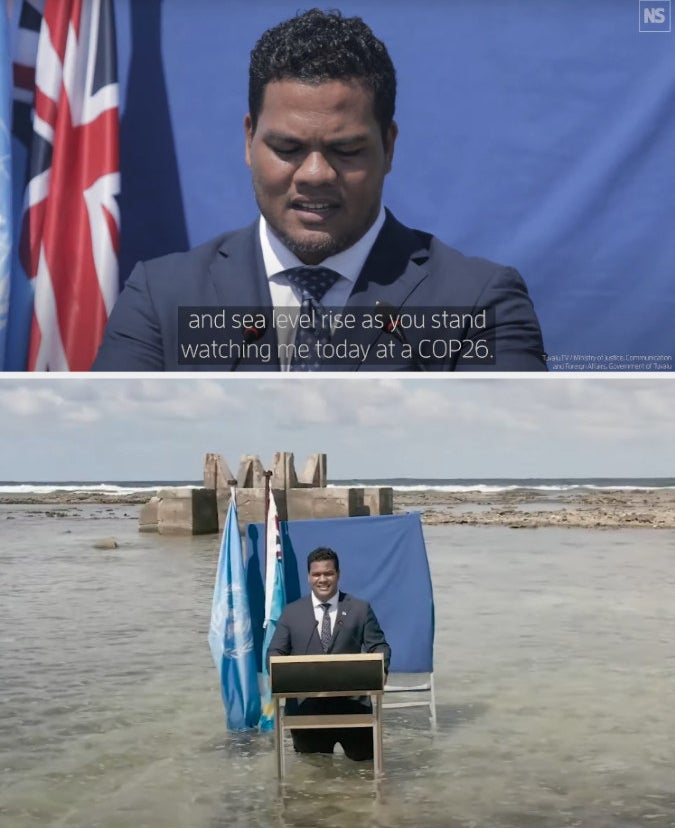 In fact, in 1989, the UN designated Tuvalu as one of numerous island groups most likely to be submerged in the 21st century due to global warming. Not to mention, the Alliance of Small Island States (AOSIS), of which Tuvalu is a member, introduced climate change loss and damage — now a key area of climate policy — to world leaders in the early 1990s.
AOSIS, an intergovernmental organization comprised of 39 small island and low-lying coastal development countries, formed in 1990 ahead of the Second World Climate Conference to address climate change.  

While digitizing the country allows Tuvalu to preserve its culture to some extent, it raises existential concerns, from questions around legal statehood without physical territory to rights of citizenship. Nevertheless, Kofe hopes the digital nation will enable Tuvalu to continue to function as a state even if fully submerged.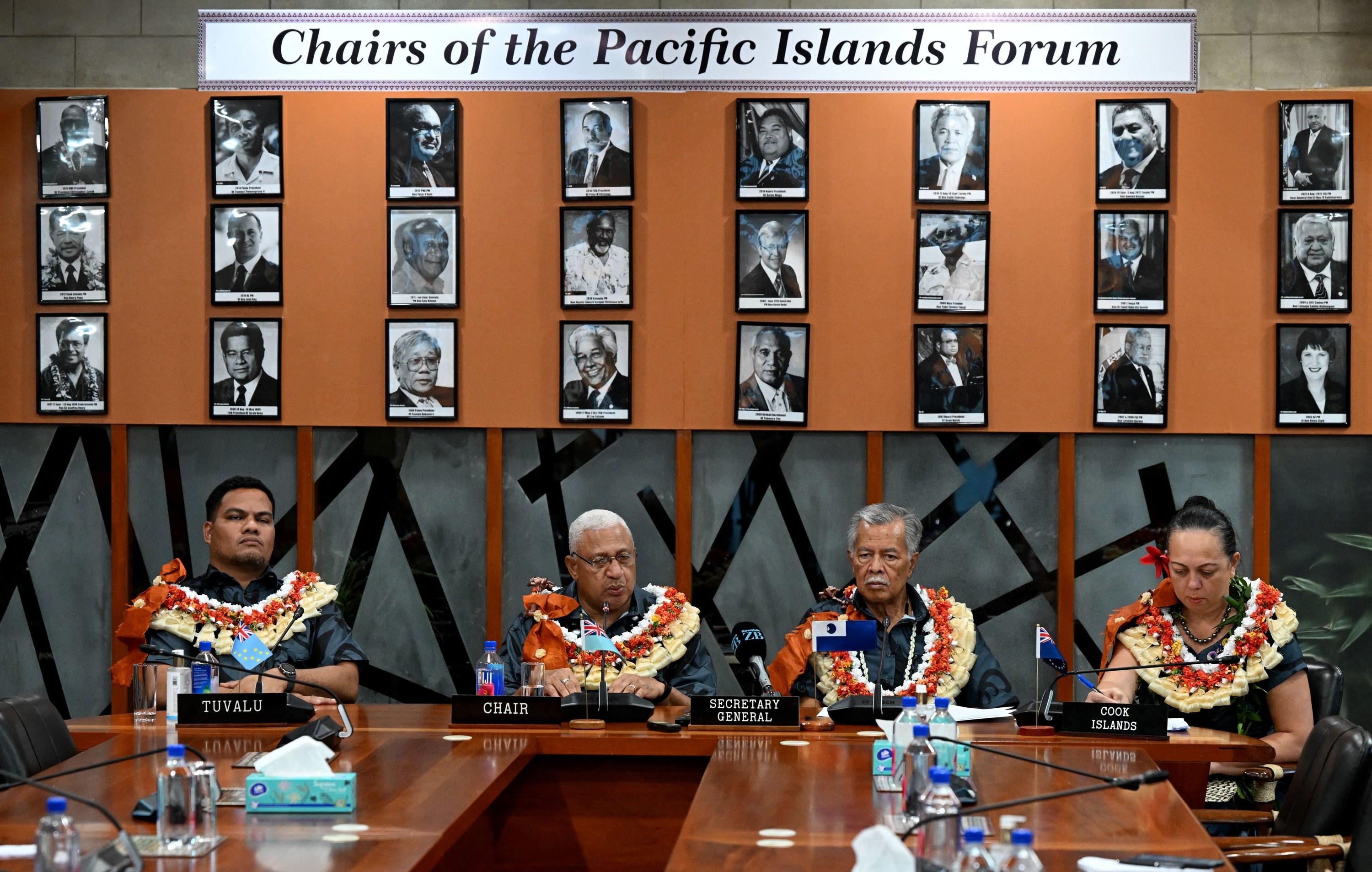 As such, the digitization of Tuvalu is only part of the government's Future Now project, meant to prepare the country for the worst-case scenario. In a conversation with The Takeaway, Kofe outlined the project's four initiatives: 1) Influencing other countries to take greater responsibility for their actions, 2) securing statehood through legal avenues regardless of physical territory, 3) functioning as a state and people if forced to relocate, and 4) improving climate advocacy and raising awareness to the greater public.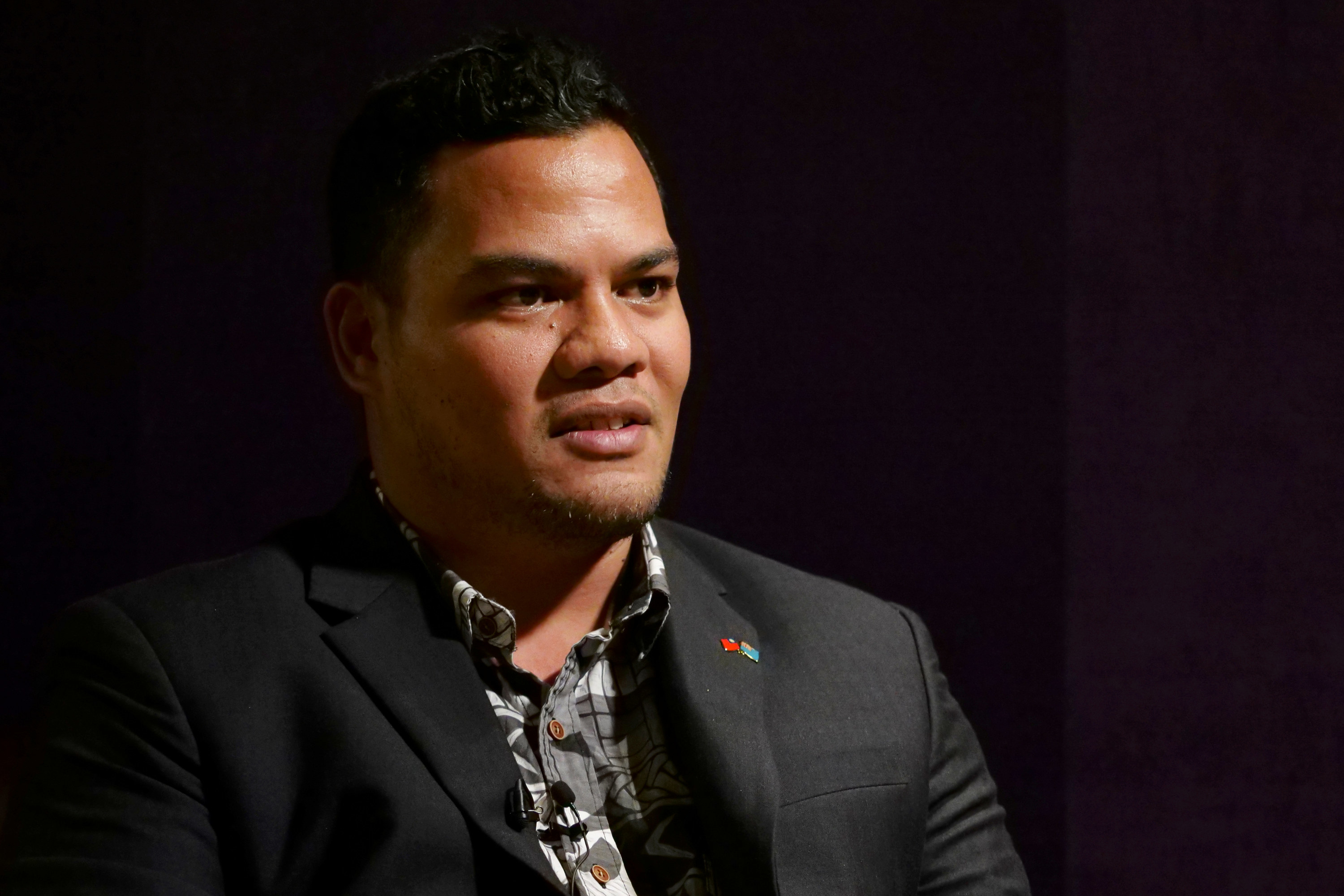 Beyond legal and cultural concerns of a totally submerged island nation, the people of Tuvalu are already experiencing the effects of climate change. Rising sea levels have left soil salty, porous, and infertile, destroying staple crops and reducing crop yields. In turn, food must be imported, costing more money. Underwater ground supplies have also been contaminated, leaving Tuvalu entirely reliant on rainwater despite worsening droughts. Additionally, climate change–related illnesses have increased in Tuvalu, and they correlate with changing weather patterns.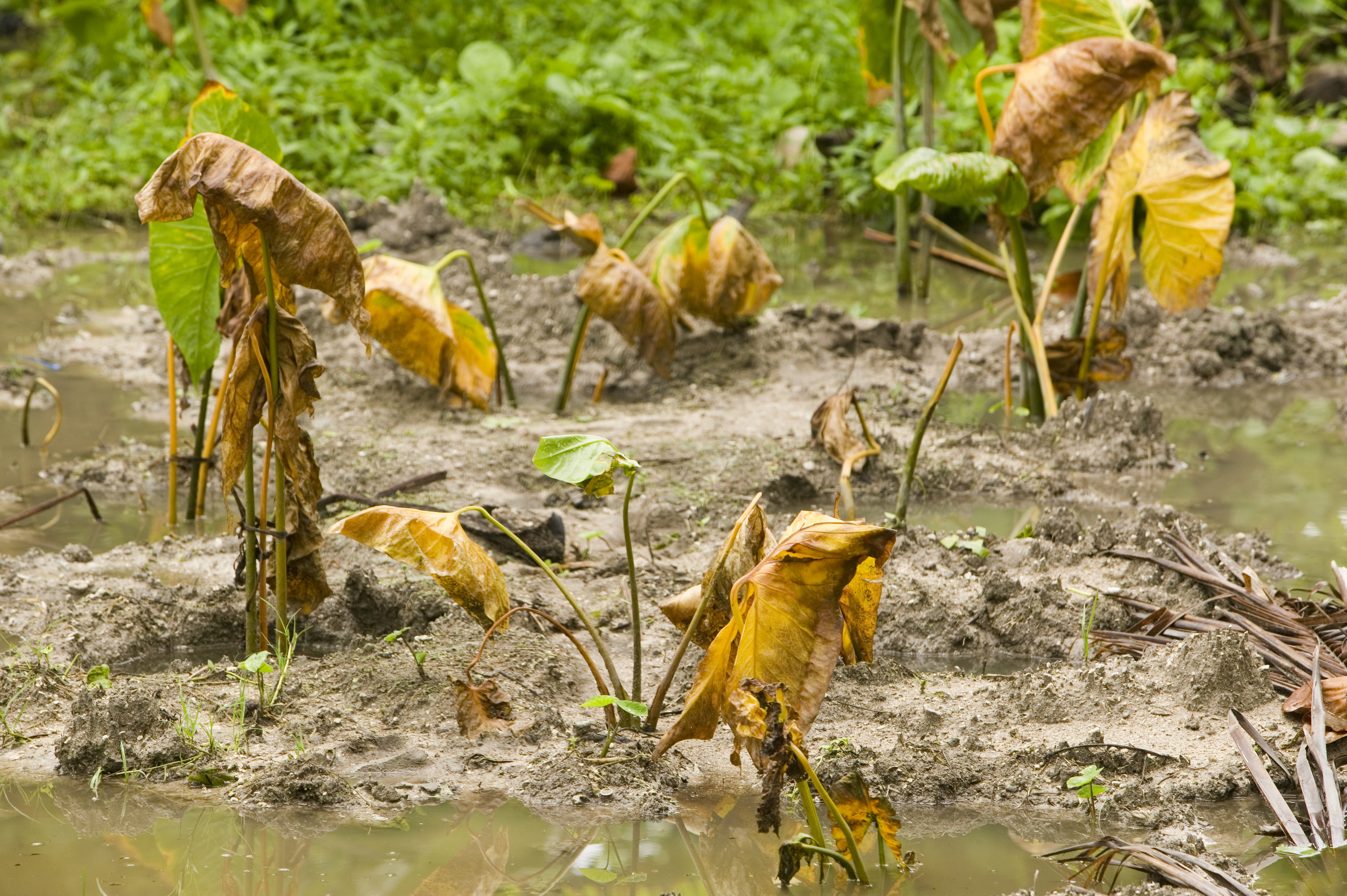 Nikotemo Iona, director of the Tuvalu Meteorological Service, told The Guardian the biggest impacts of climate change include rising temperatures, more intense and frequent storm surges, decreasing rainfall, and flooding of parts of Funafuti — including of Tuvalu's runway, the nation's lifeline given its dependence on foreign aid and imports. "Many people intend to migrate in response to climate change," he said.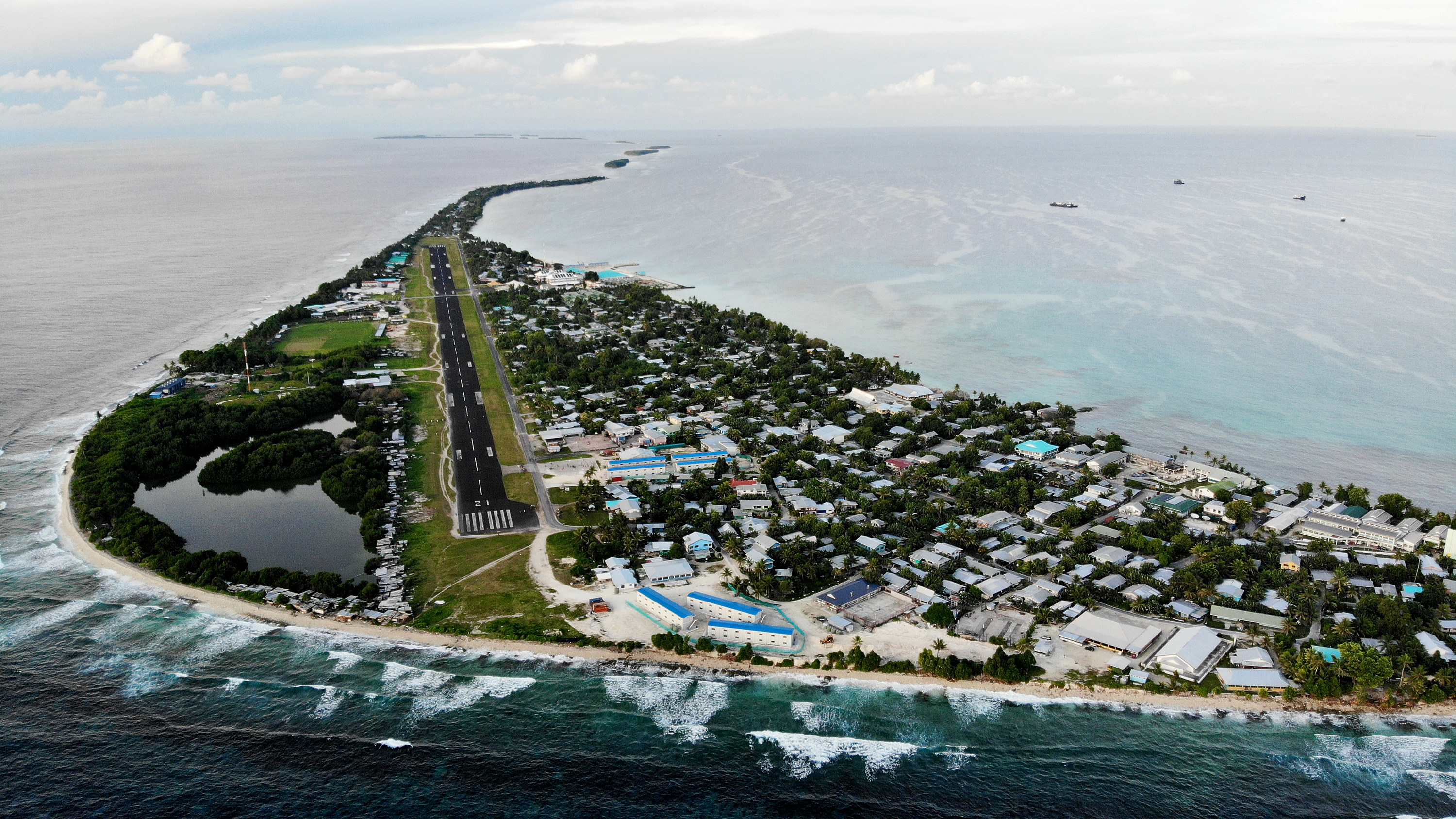 "The weather has really, extremely changed. Sometimes, I feel scared of the ocean," Enna Sione, who lives in Funafuti with her family, told The Guardian. She and her husband plan to migrate to New Zealand for the sake of their four children. "Maybe one time Tuvalu will disappear," she said. "From what I can see, a lot is already gone. I think, one day, we will disappear."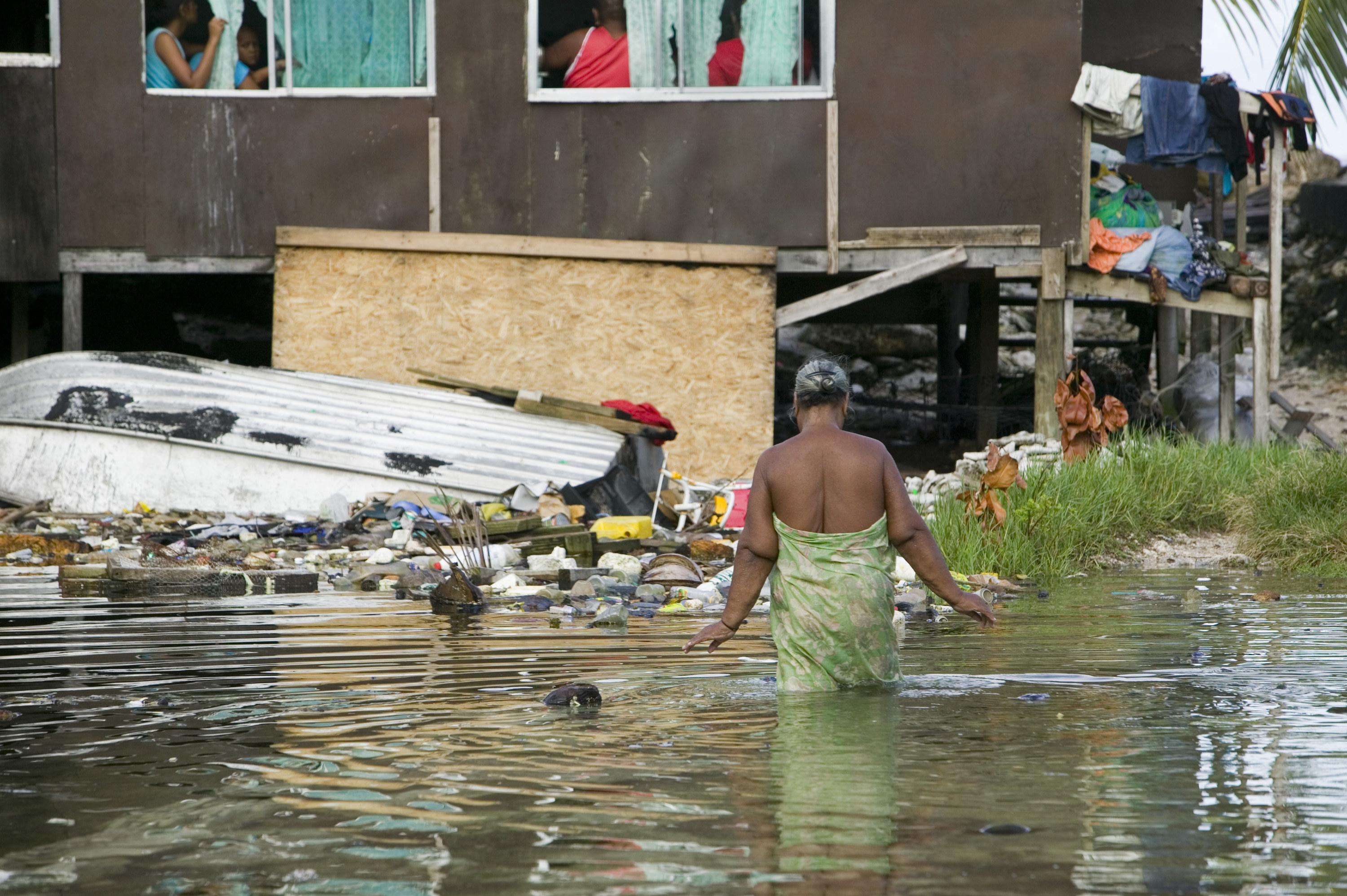 "The tragedy of this outcome cannot be overstated. But because the world has not acted, we must," Kofe declared during his address at COP27, before warning, "Tuvalu could be the first country in the world to exist solely in cyberspace. But if global warming continues unchecked, it won't be the last."