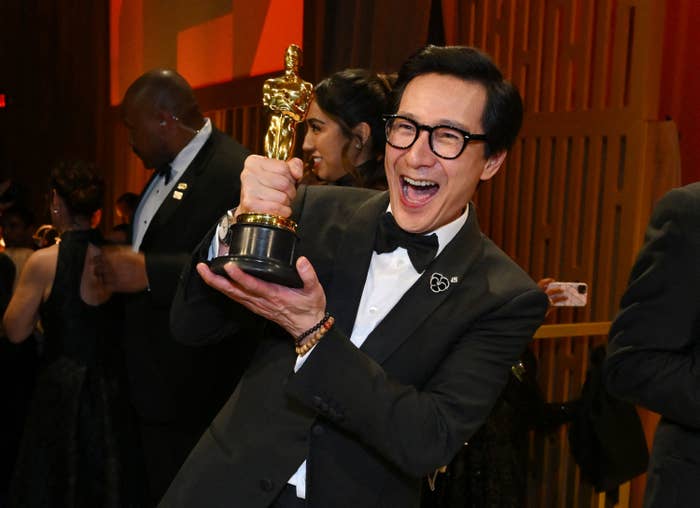 The night also marked some exciting, full-circle moments as Ke Huy Quan reunited with former costars Harrison Ford (Indiana Jones himself), who presented the award for Best Picture, and Brendan Fraser, who won Best Actor for The Whale.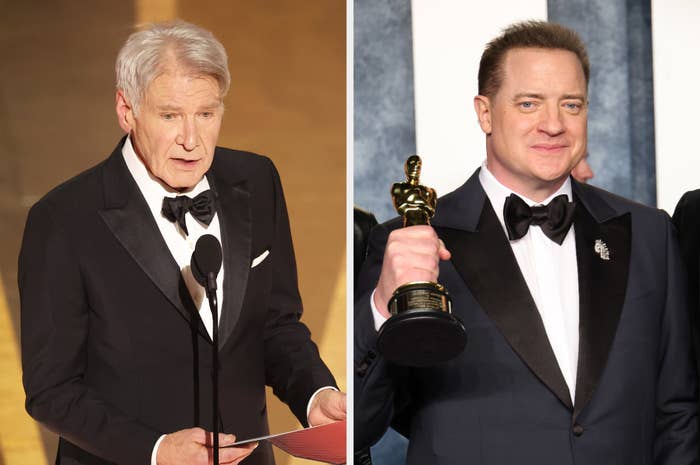 As Harrison Ford walked on stage to present the Oscar for Best Picture, Ke Huy proudly stood, clapped, and cheered for his Indiana Jones costar. Once he announced that Everything Everywhere All at Once won the category, Ke Huy was the first of the cast to get on stage...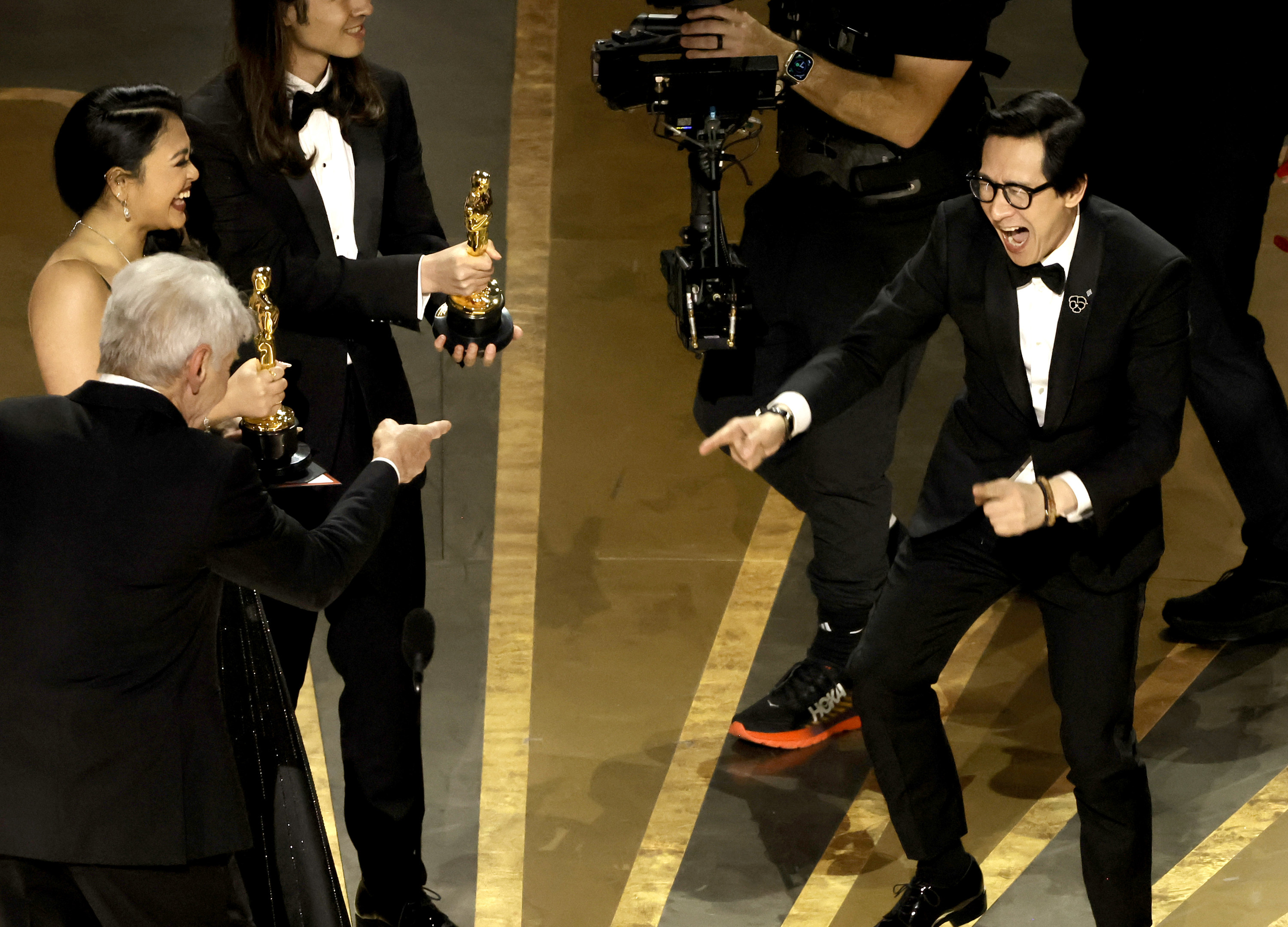 ...where he excitedly shared a wholesome hug with Harrison.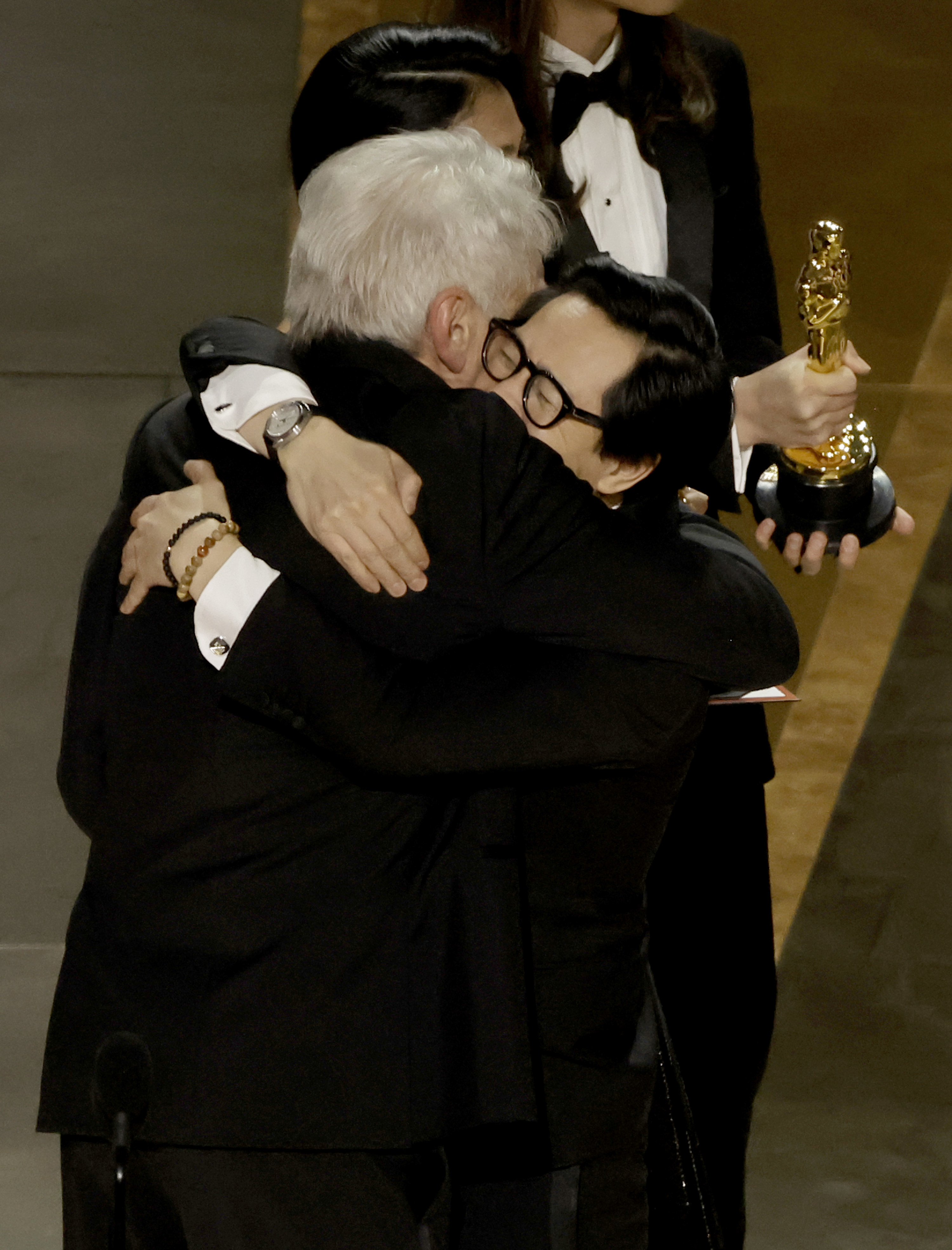 He even gave Harrison a kiss on the cheek.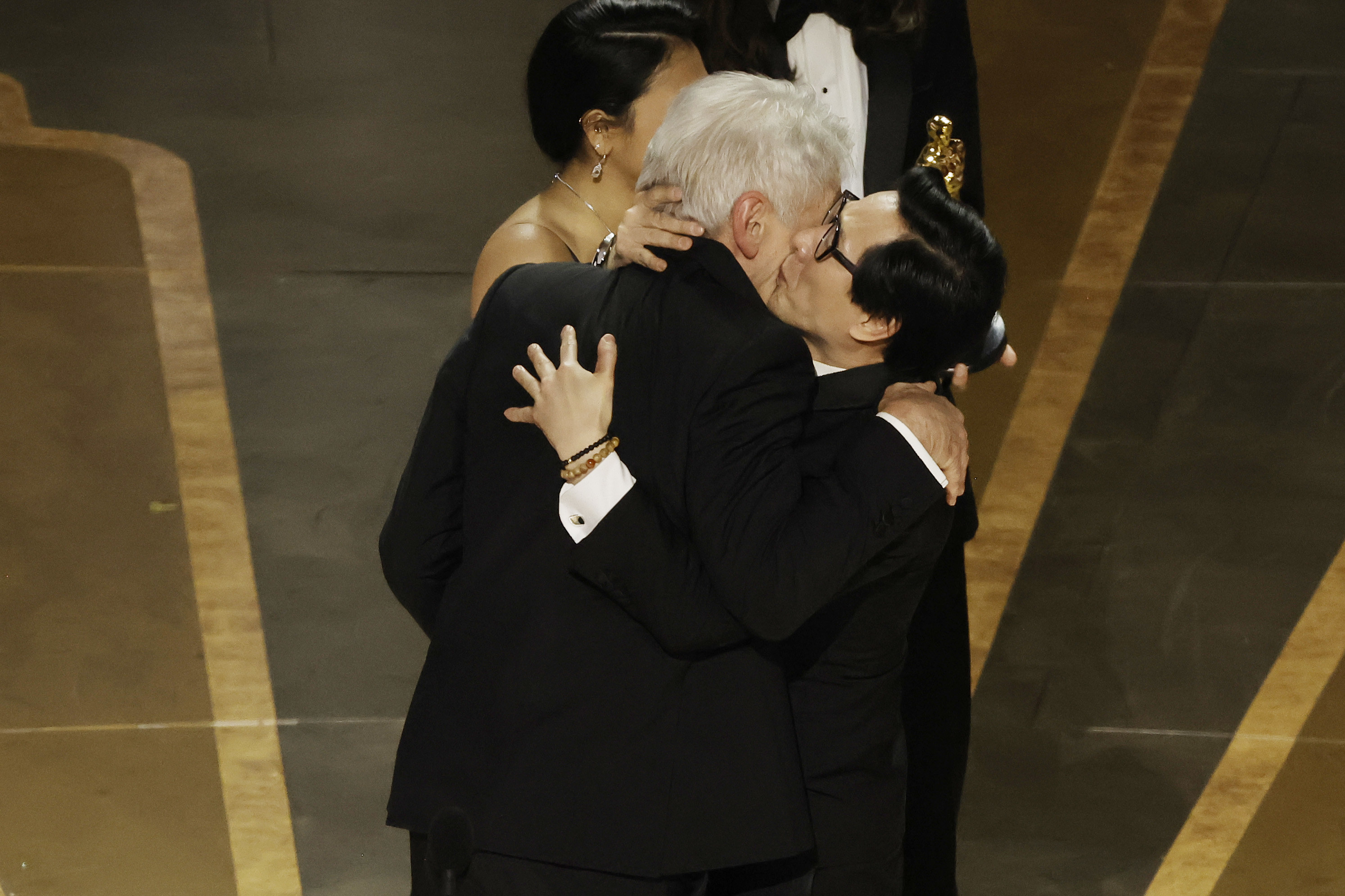 Though this isn't the first time Ke Huy and Harrison have reunited, the internet is obsessed with the two actors celebrating each other during such a monumental win. E! News even shared a side-by-side hug of the two from 1984 and now that's been liked more than 50,000 times.
Later, Ke Huy surprised fellow Oscar winner Brendan Fraser backstage while speaking with Good Morning America. The two shared a hug while each held their respective Oscars, as well as some tears.
As Ke Huy and Brendan stood with their arms around each other, Lara Spencer asked if they could have ever imagined this moment while on the set of Encino Man, to which the pair said no, calling the night "insane" and "unbelievable."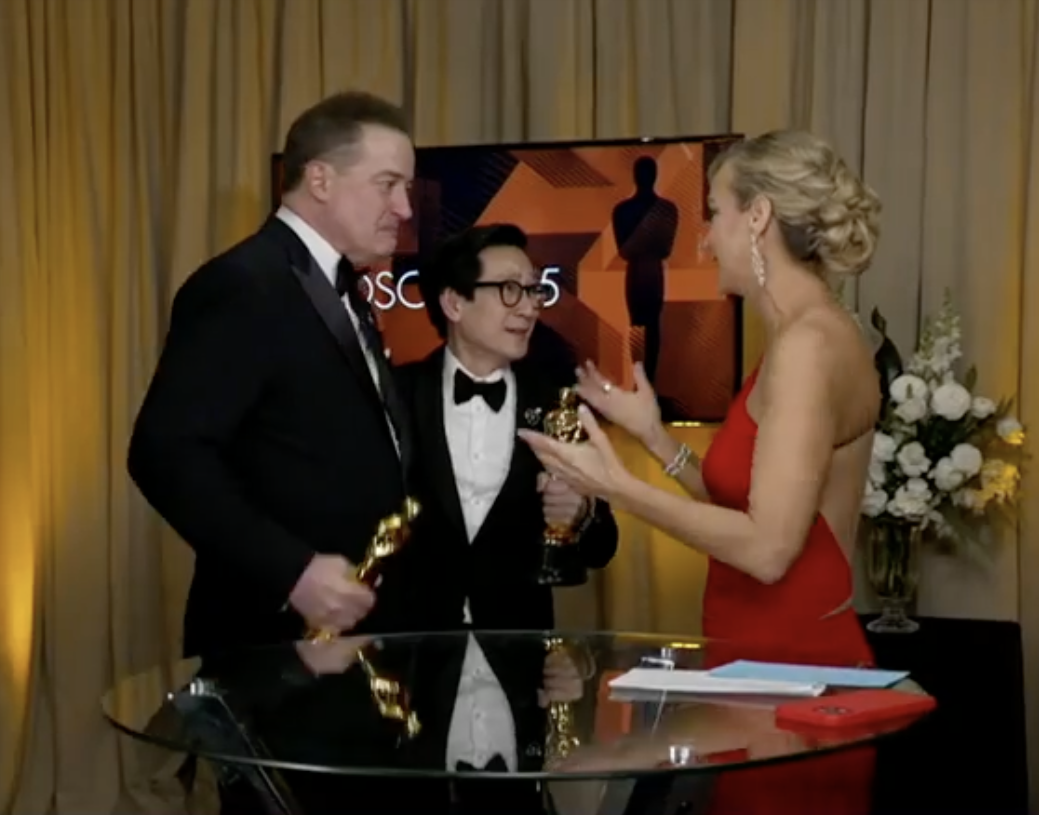 "Honestly, one of the most beautiful things of this season is seeing this man again and seeing him holding that," Ke Huy said while gesturing to Brendan and his Oscar.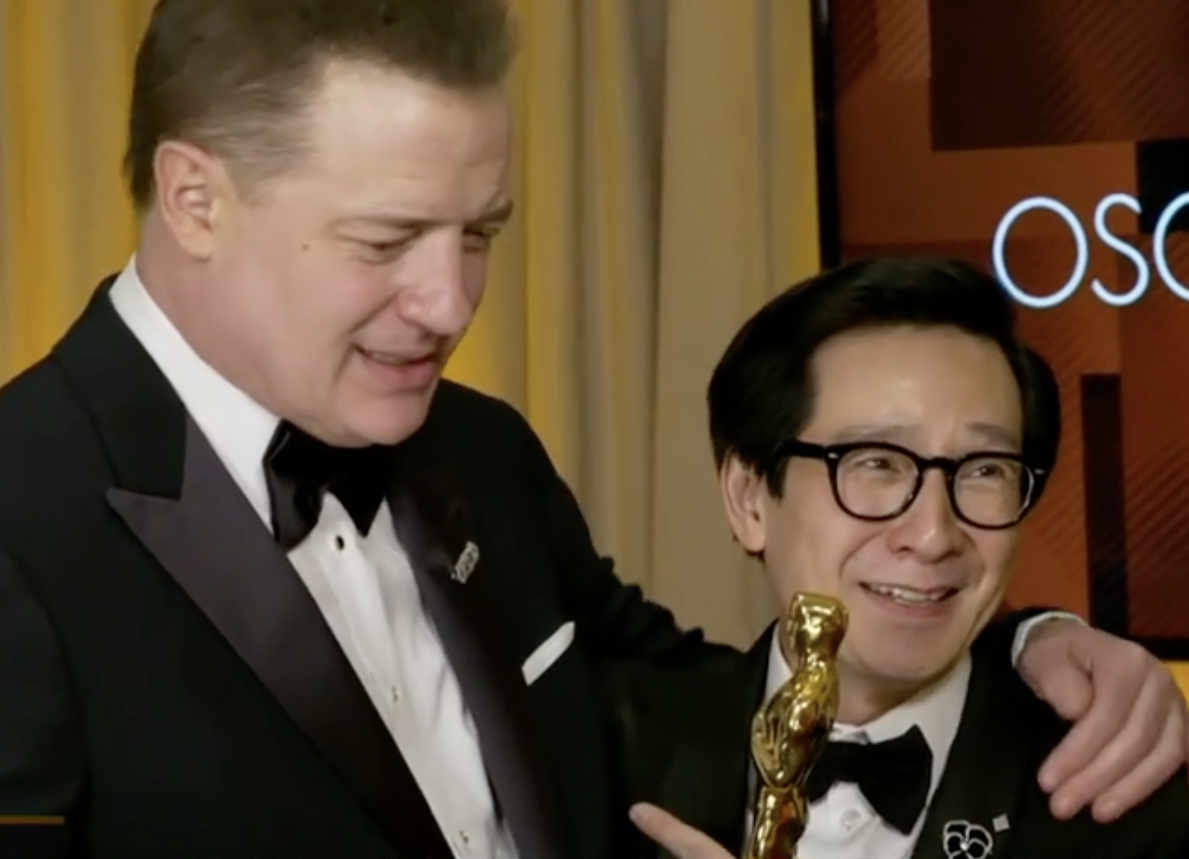 After Lara acknowledged that both actors have been honest about the lack of opportunity they've had in recent years, Brendan — who has spoken about being blacklisted after allegedly being sexually assaulted by a top Hollywood executive — said, "There are times in a career when the phone stops ringing for whatever reason. But in this case, something intensely creative came along for both of us that we could throw our heart and soul into like we would never be able to do this again, so we might as well give it everything we got."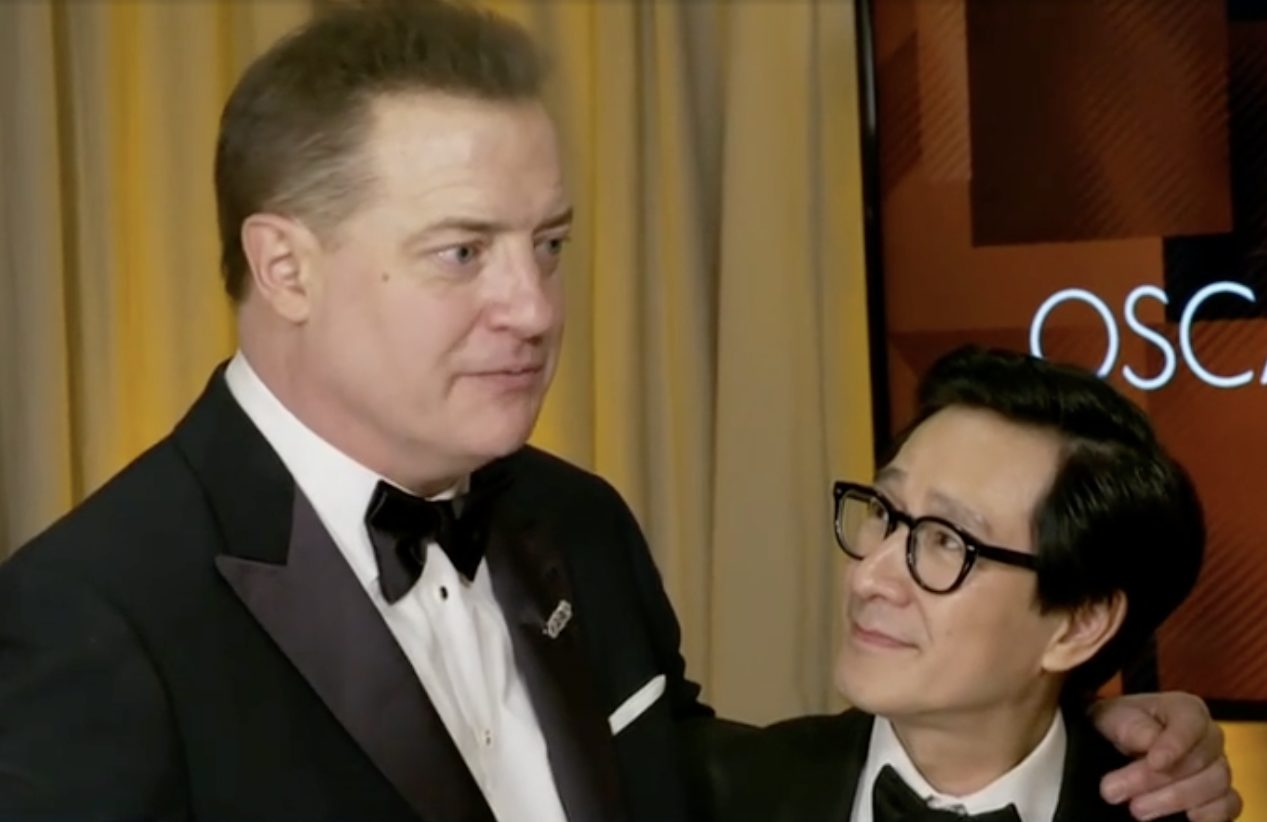 Notably, Waymond Wang marked Ke Huy's first acting role in almost 30 years. In 1984, 12-year-old Ke Huy made his film debut as Short Round alongside Harrison Ford in Indiana Jones and the Temple of Doom.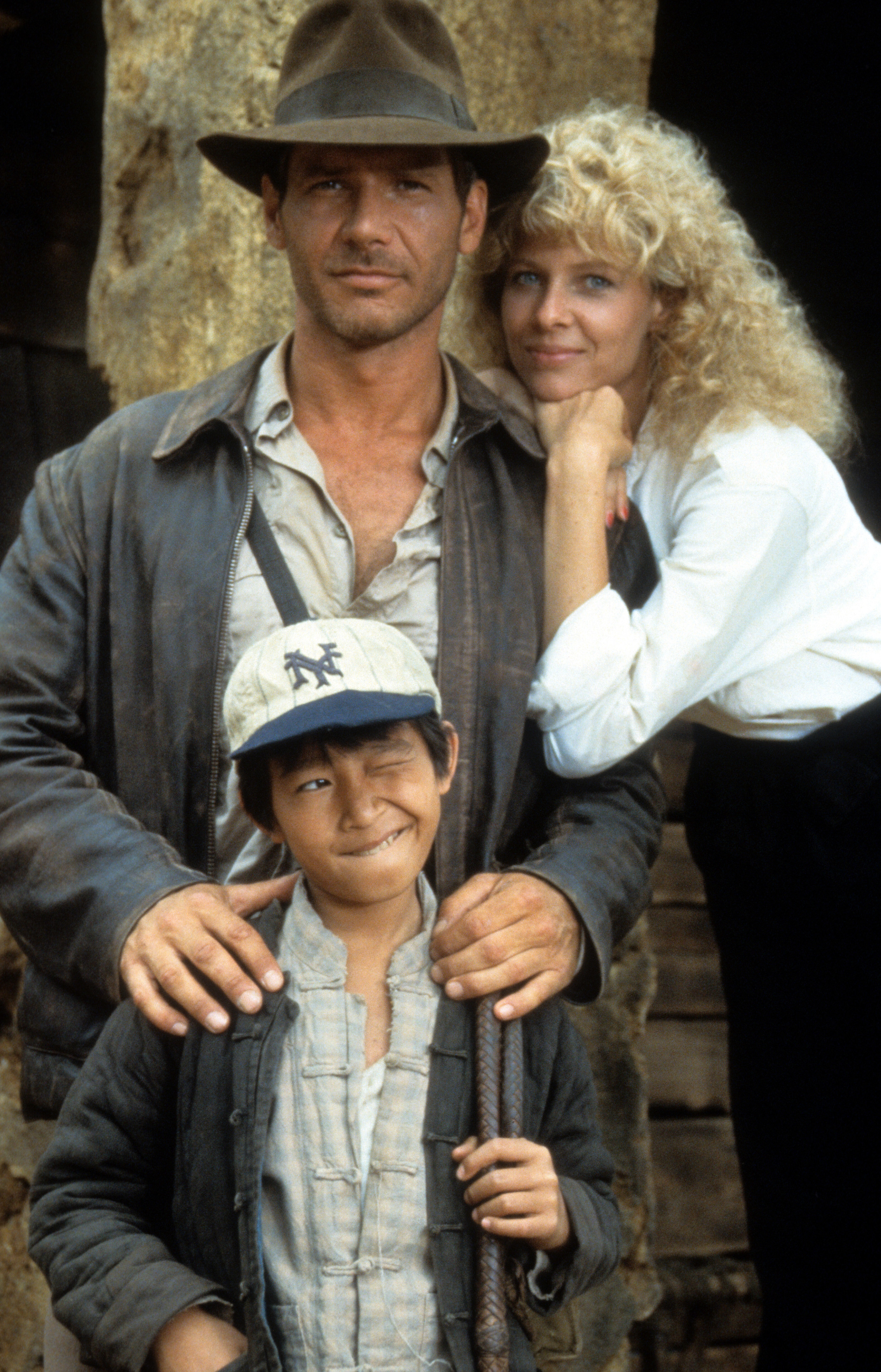 He then starred as Data in The Goonies the following year. (Ke Huy made sure to shout out his "Gooonies brother for life," actor Jeff Cohen, in his Oscar acceptance speech.)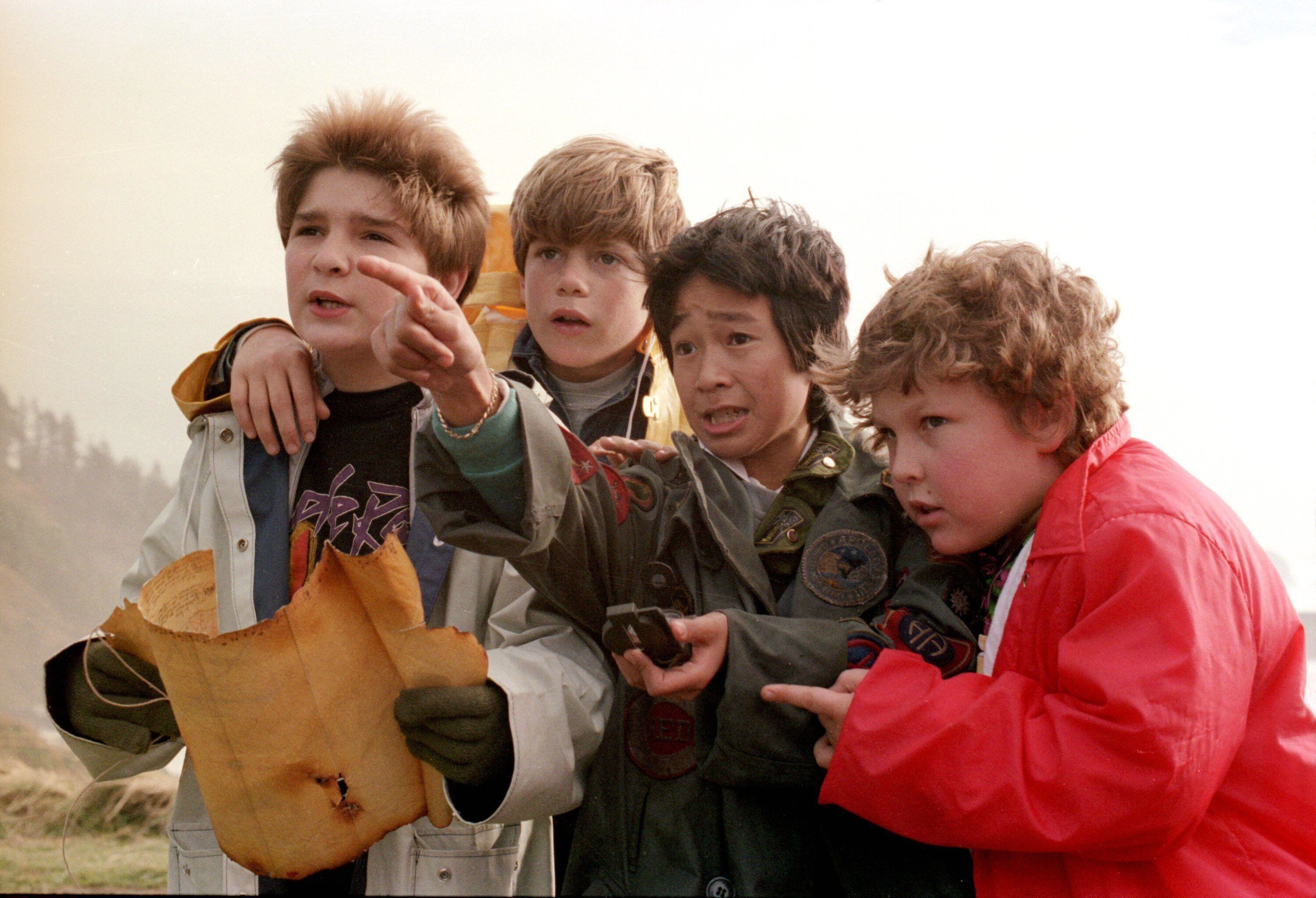 Despite starring in two of the biggest movies of the '80s, Ke Huy revealed he struggled to find work as an actor, especially given the highly limited and often stereotypical roles available to Asian actors at the time.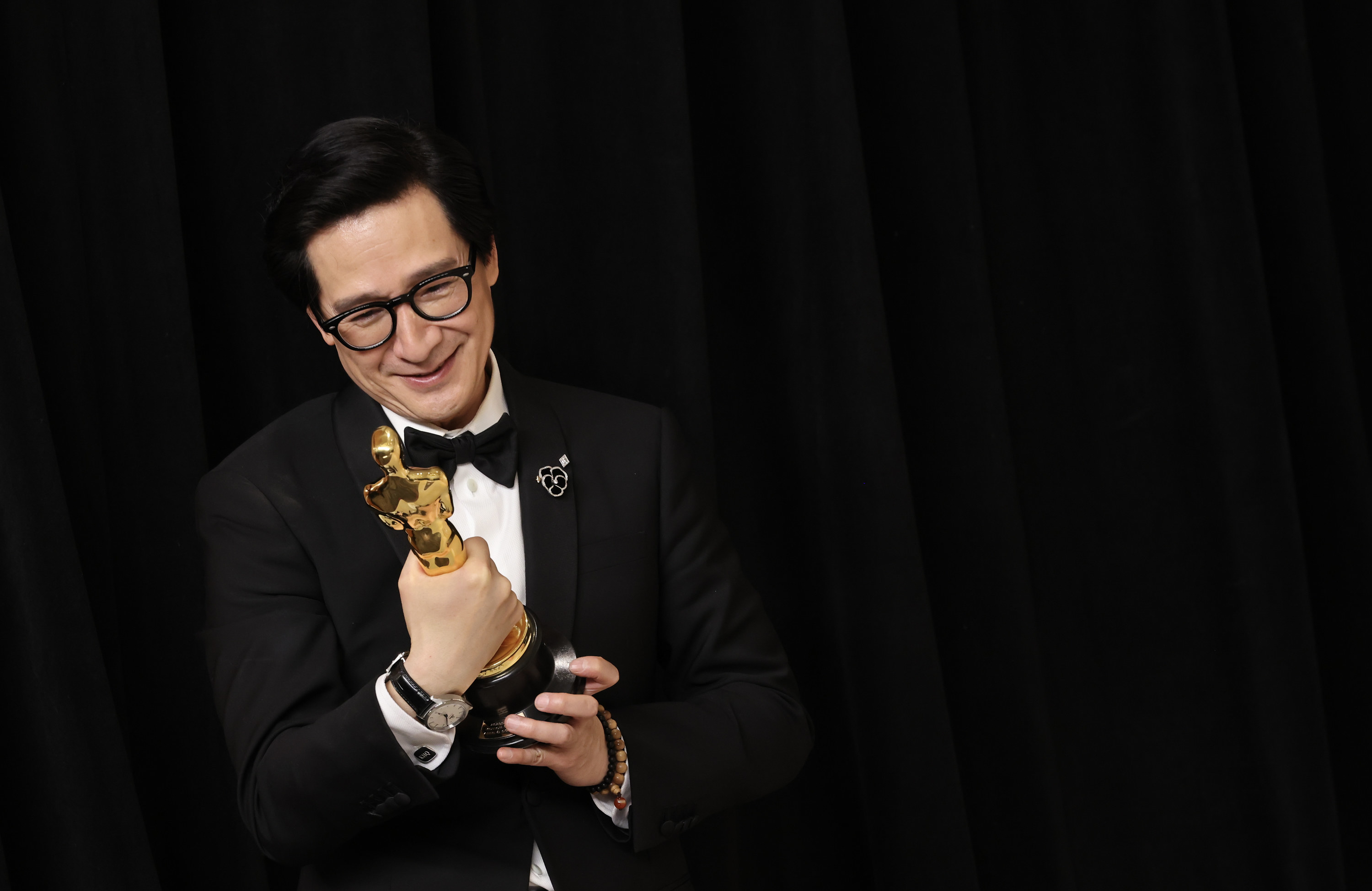 In 1992, he starred in Encino Man with Brendan Fraser, which ultimately turned out to be his last American film before his acting hiatus. He instead transitioned into film production, stunt choreographing fight sequences in movies including X-Men (2000) and The One (2001), and working as an assistant director in films such as Wong Kar-wai's 2046 (2004).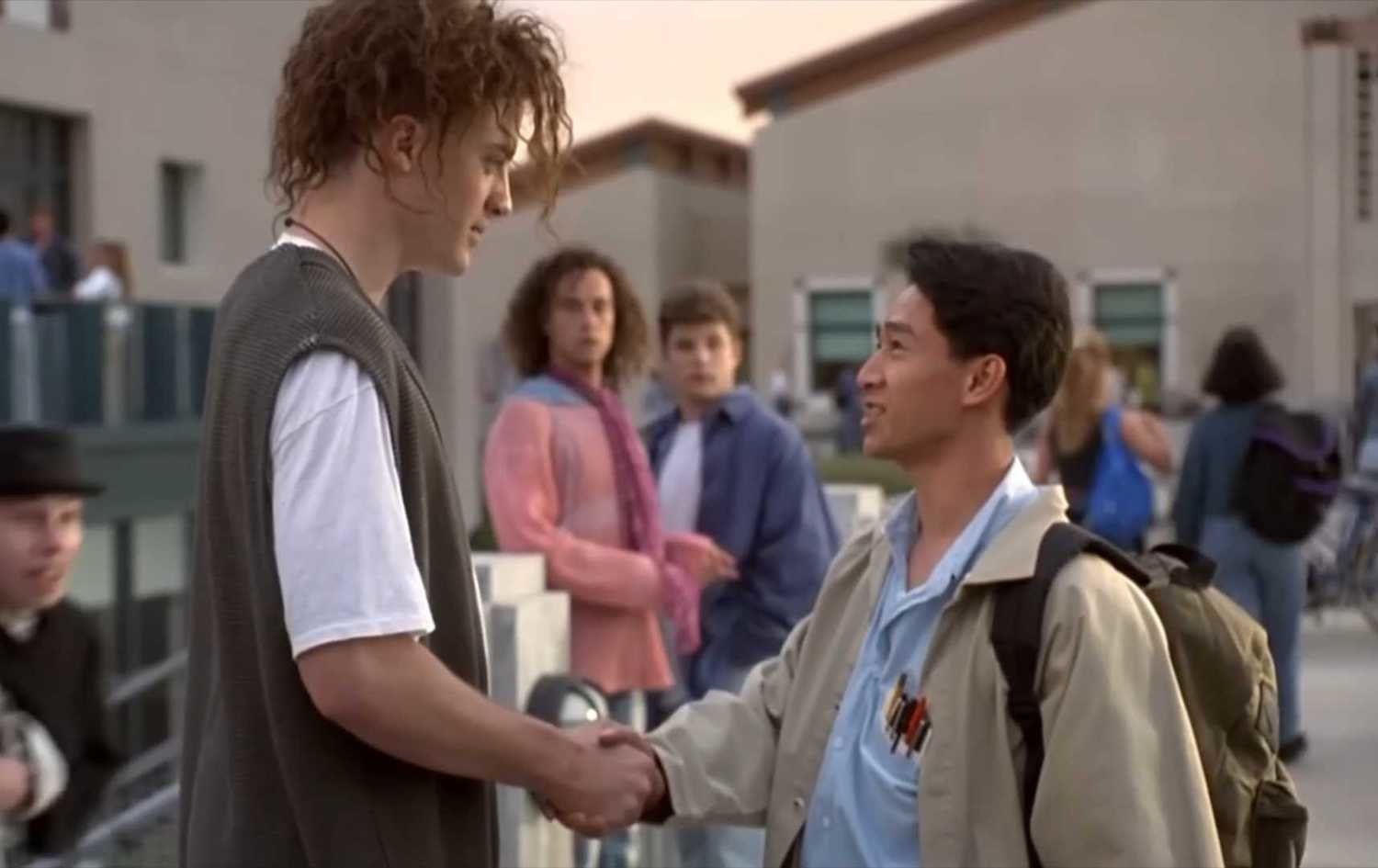 Here's a then-and-now look at Ke Huy and Brendan in Encino Man and at the Oscars: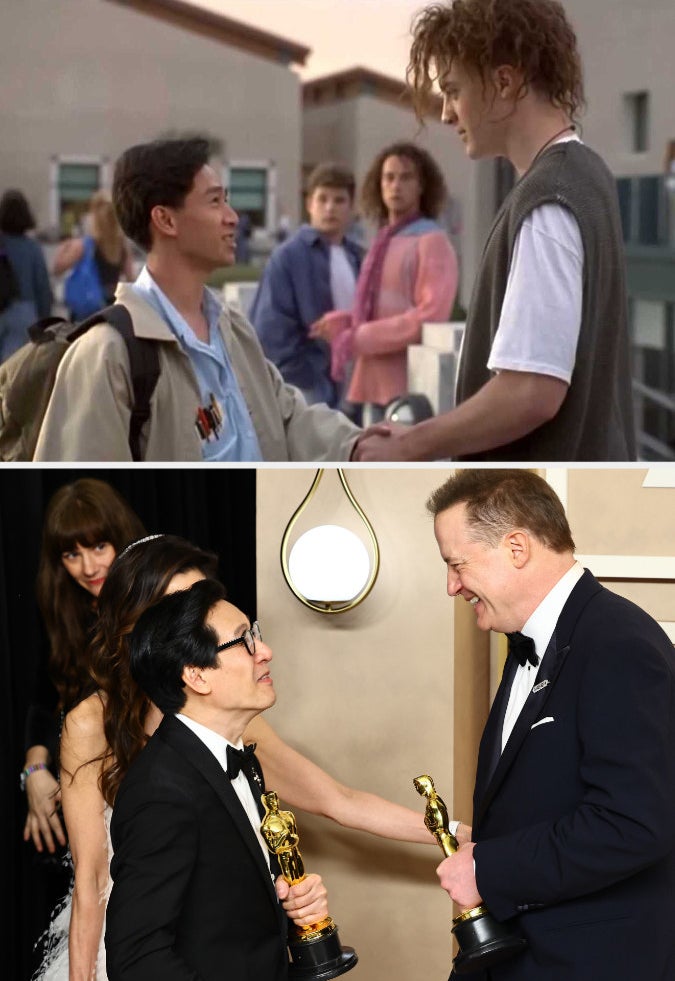 After seeing Crazy Rich Asians in 2018 (he watched it three times in theaters and cried every time), Ke Huy was inspired to return to acting. "I had serious FOMO," he revealed. Ke Huy then called up an agent he was friends with about representing him and, two weeks later, got a call about Everything Everywhere All at Once.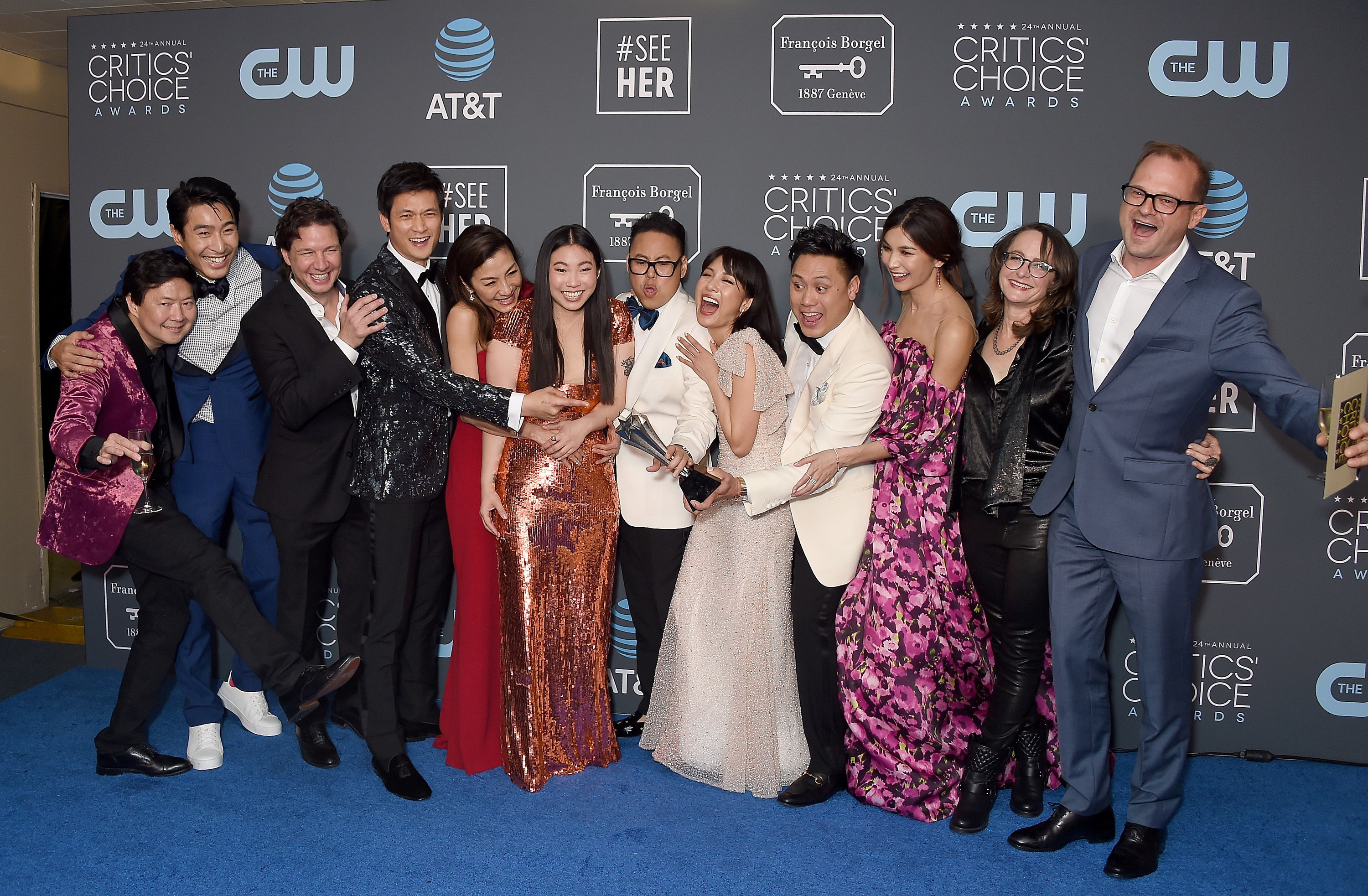 Now, Ke Huy has made history as the first Asian man to win a SAG Award for Best Supporting Actor for film, the first Vietnam-born actor to win an Oscar, and the second Asian man to win an Academy Award for Best Supporting Actor — among his 63 awards for his role in Everything Everywhere All at Once.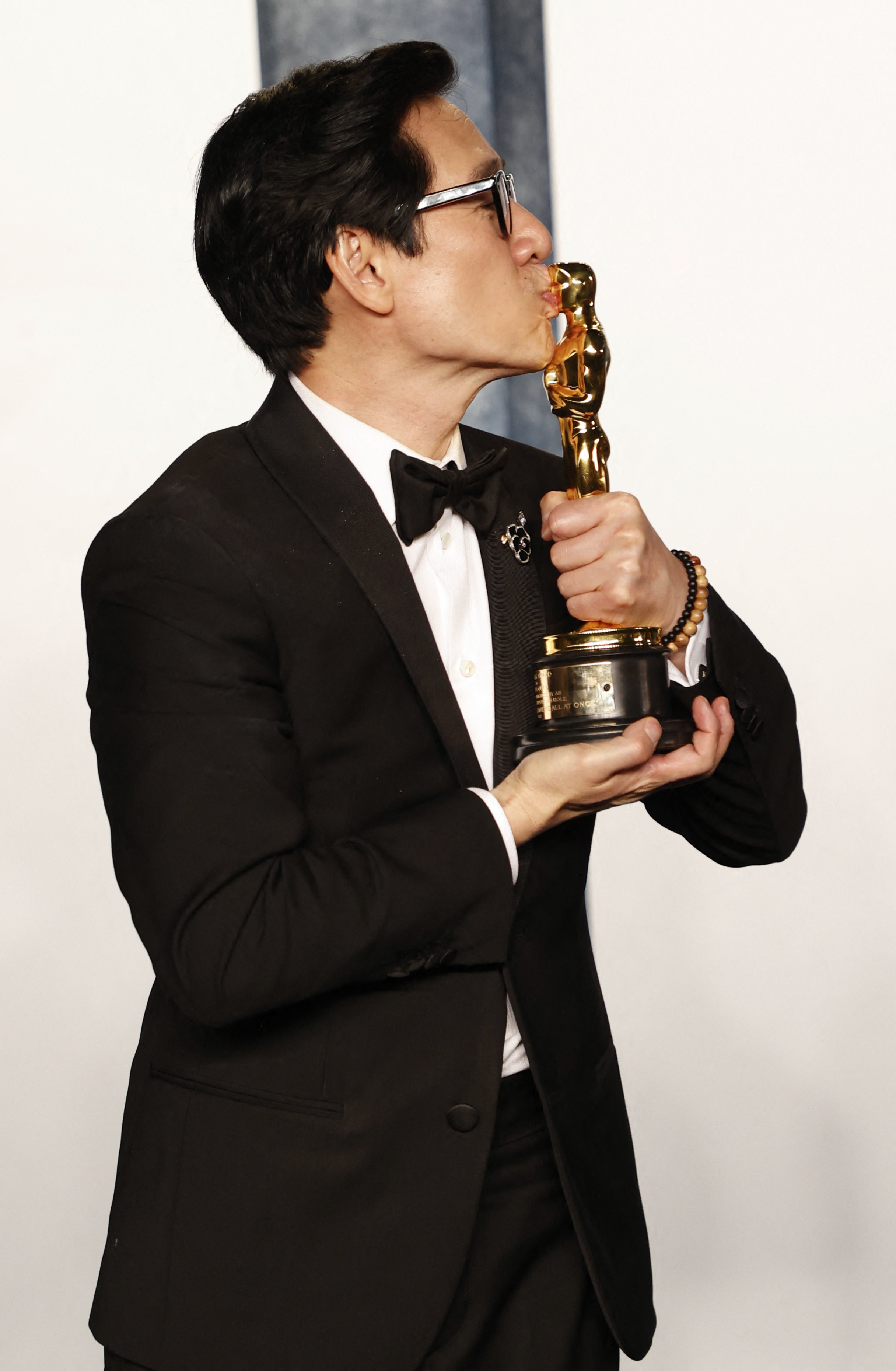 Major congrats to Ke Huy Quan (and Brendan Fraser)! And watch the full moment Ke Huy Quan surprises Brendan Fraser here.