You're staring at a text on your phone. Or you're shocked by an in-person confrontation. We've all been there. Someone's angry at you, and you have to decide how to react. Maybe you get defensive and snap back? Or do you apologize immediately, then feel resentful afterward (probably in the shower)?
In responding to comments and offering more advice, Ryan has created a series around dealing with angry people. So BuzzFeed spoke to Ryan about anger and the questions he commonly receives in response to his videos — the first being, who gets to decide if anger is justified or valid (and what to do if you don't think it is)?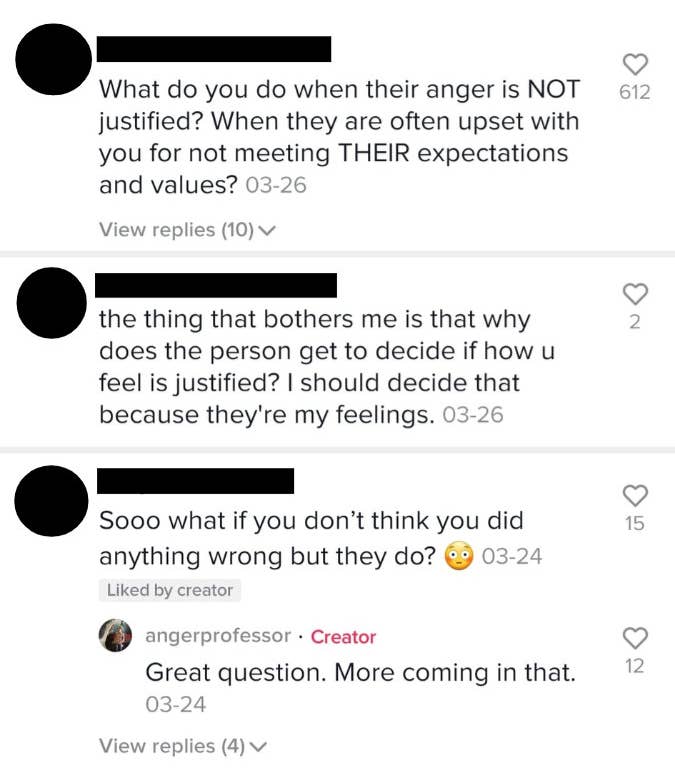 "I've actually been struggling with the answer to this one on a broader scale because I think there's a difference between being objectively wronged by someone, and thinking that you've been objectively wronged by someone," Ryan answered. Anger is subjective. Therefore, determining if the anger is justified can be a conclusion both parties reach over the course of a conversation — rather than an objective determination made by one person or singular method. However, reaching that conclusion requires a level of honesty and emotional maturity.
But maybe you, like some commenters, have found yourself in situations where disengaging only further incites the angry person because they're not getting a rise out of you. According to Ryan, this is all the more reason to disengage. "If [disengaging] doesn't work, it's probably because the person really does want to fight — either physically or, more likely, verbally — in which case, it makes sense to just recognize no good is going to come from this."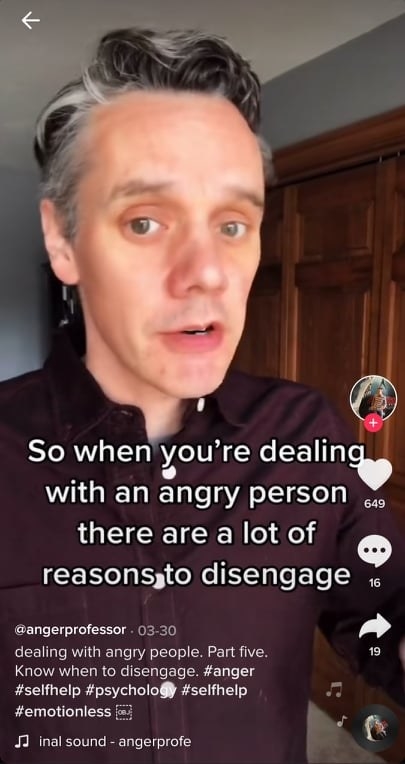 "You're really just sort of putting the ball in their court," Ryan elaborated to BuzzFeed. This plays into the nuance of human relationships. And to have a healthy relationship requires three things: an understanding of each other's needs during conflict; the ability to address those needs; and having matching needs, or being comfortable enough with each other's needs to make the relationship work.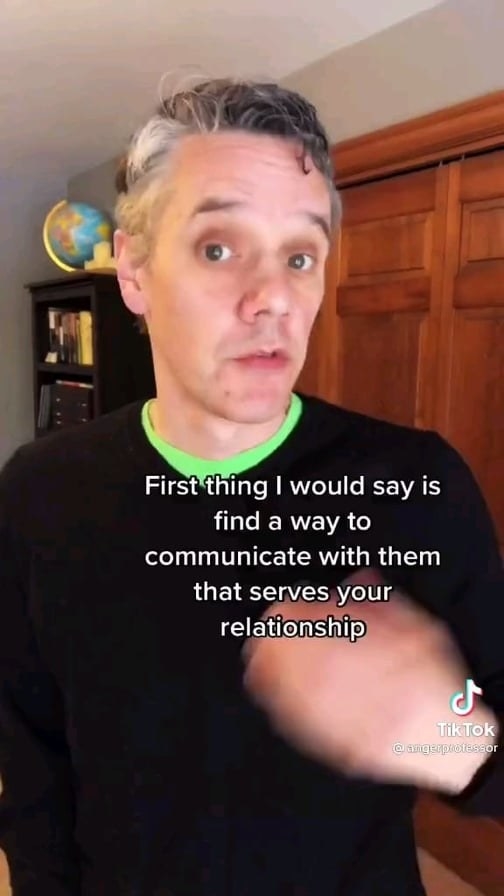 Of course, there are differences in (angrily) communicating over text. There's the ability to type out a rant before the other person has the opportunity to respond. Tone can be misunderstood. Without being able to see facial expressions, it's difficult to gauge the impact of what's being said. "Electronic communication lends itself for all sorts of reasons to angry and aggressive interactions," Ryan explained, so attempting to resolve conflict over text "lends itself to a microcosm of a much bigger problem."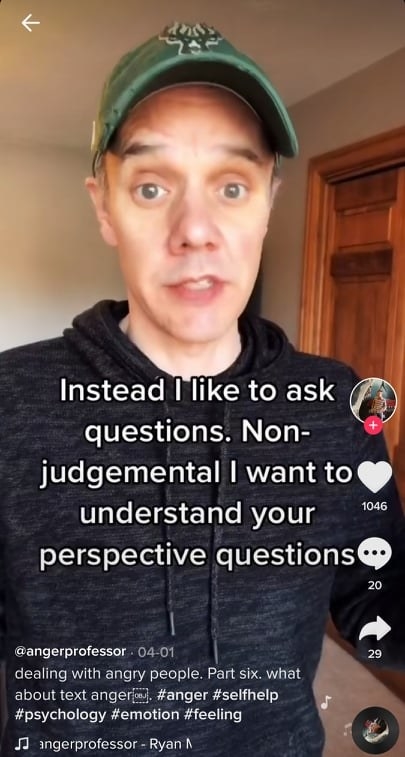 Currently, Ryan is a psychology professor and an Associate Dean for the College of Arts, Humanities, and Social Sciences at the University of Wisconsin-Green Bay. He's written a book, hosts a podcast, and given TedTalks. However, Ryan was driven to pursue his doctorate in counseling psychology in part due to his work at a youth shelter with "at-risk" kids. "I went to graduate school really because I was interested in studying anger and thinking more from a therapeutic perspective," he told BuzzFeed.
Ultimately, it's too basic of a perspective to think about anger as a problem that one needs to learn to manage. Instead, Ryan realized that anger, in many cases, is good and not always a problem. This led him to begin thinking about anger more holistically — what it is and what it isn't — and how human beings can learn to effectively express anger.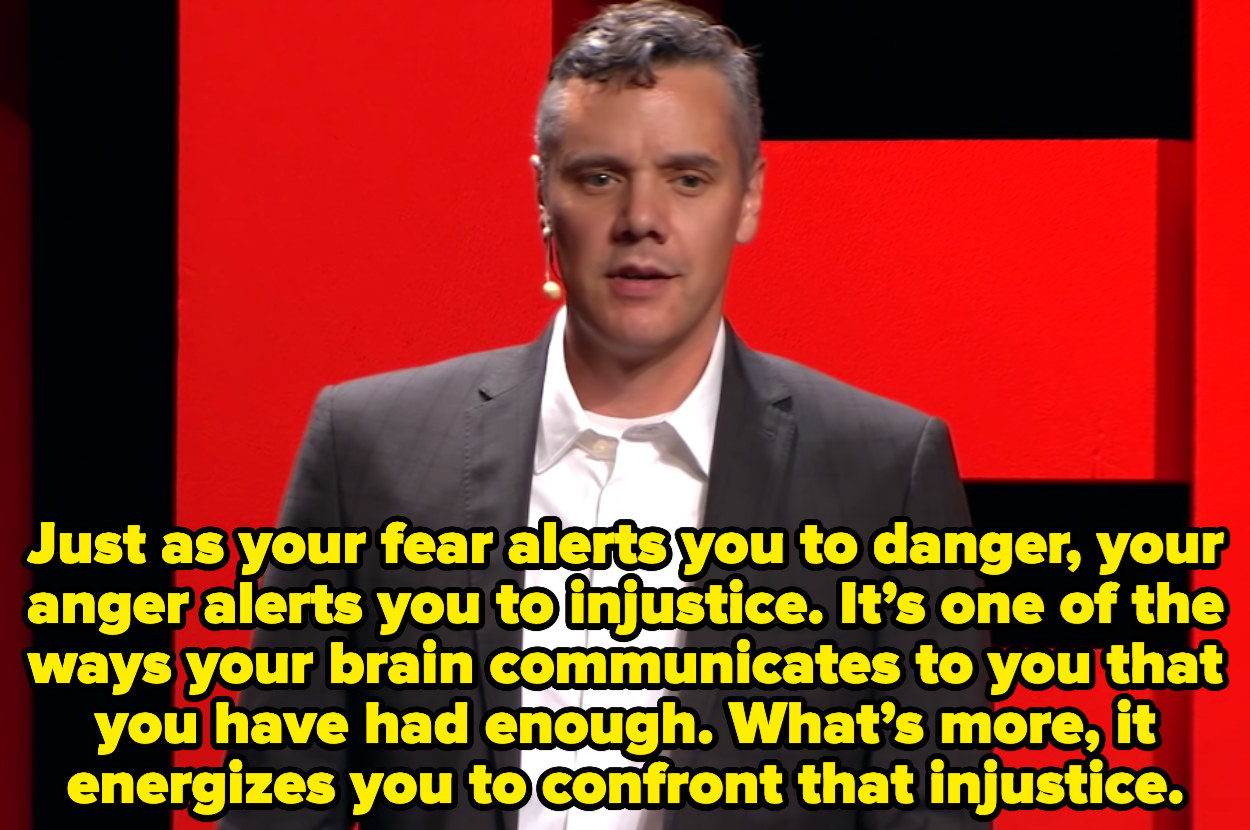 While many people believe anger management entails some combination of breathwork, meditation, and relaxation, that's a small aspect of it. Ryan explained that anger management could be thinking about provocations you may intentionally or unintentionally invite into your life, recognizing the thoughts you're having at a particular moment and how they may exacerbate your frustration, or identifying your mood states that tend to lead to anger — similar to how we think about fear.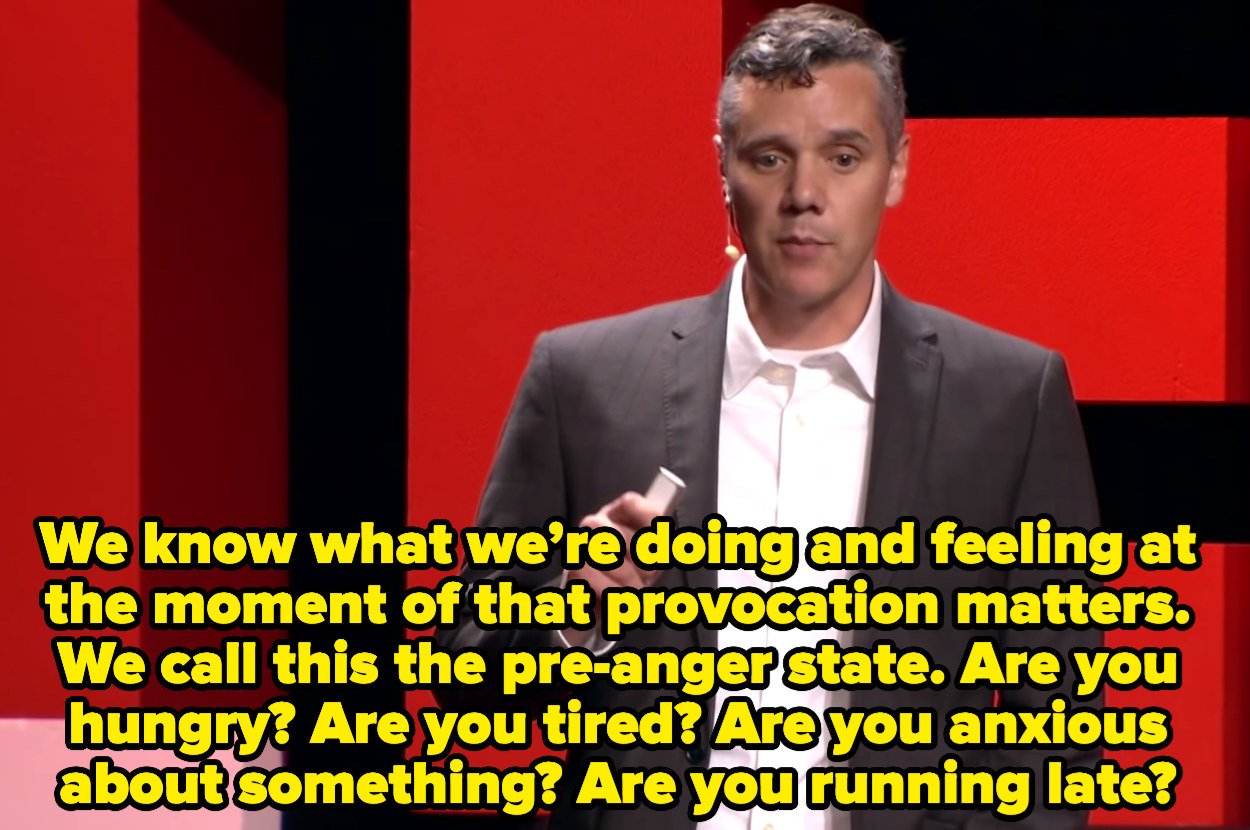 "It's so interesting to me," Ryan added, "because when it comes to fear, you see people willing to avoid things that scare them all the time. They think about the threats. They'll say, 'I don't like to see scary movies,' or, 'I don't like to go on amusement park rides,' because they're scared of those things."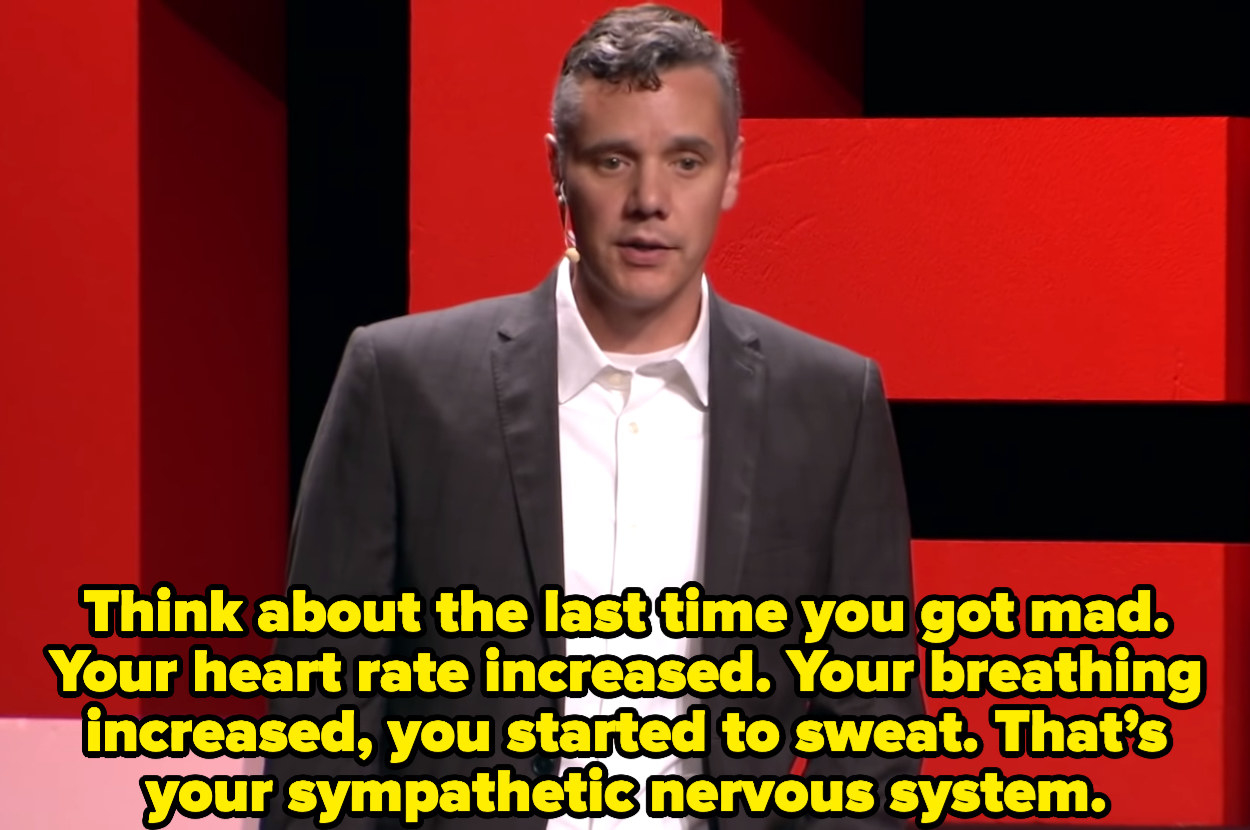 Overall, Ryan told BuzzFeed that he hopes his videos can teach people to think about how they're experiencing and expressing emotions. He aims to have a positive impact on people's lives, whether his videos alone make a difference in someone's life or encourage someone to seek out other resources. He concluded, "And that's really what I'm trying to do — just help people see that there might be other ways of dealing."
For more of Ryan, you can check out his website and his book, "Why We Get Mad: How To Use Your Anger For Positive Change" (it's available here for 15% off with use code WHYMAD15)! You can also watch more on TikTok @angerprofessor or his Ted Talk — and you can listen to him on his podcast Psychology and Stuff.
If you choose to purchase his book using the discount from Watkins Publishing, rest assured, they ship to the US!
Did a lot of Ryan's advice resonate with you? How do you usually deal with angry people? Let us know in the comments below!