This is Simone Mariposa, a 23-year-old plus-size model and blogger from Los Angeles, California. Mariposa created a body positive movement on Twitter two days ago to inspire women to feel comfortable in whatever they wear.
Mariposa told BuzzFeed News she started #WeWearWhatWeWant after seeing a story about a plus-size girl on Twitter who was made to feel "uncomfortable" for her choice of clothing. Mariposa said this was something many plus-size women could relate to.
She said when people are ridiculed for wearing certain types of clothes it "can take a big toll on one's self-esteem".
Mariposa has experienced this firsthand: "My body image suffered greatly from it. I stopped wearing my legs and arms out, I stayed away from clothes that accentuated my belly fat, and I was extremely self conscious [in] public," she said. "However, after a while, I stopped letting society dictate my wardrobe, and starting wearing things that I always dreamed of wearing that made me feel beautiful."
One of Mariposa's followers suggested she should create a hashtag to "highlight plus-size girls making unconventional fashion choices, and looking amazing while [making them]".
Mariposa said #WeWearWhatWeWant is vital: "The fat woman's experience is rarely addressed and discussed, because we are often stripped of our humanity."
Many women on Twitter got involved in Mariposa's campaign.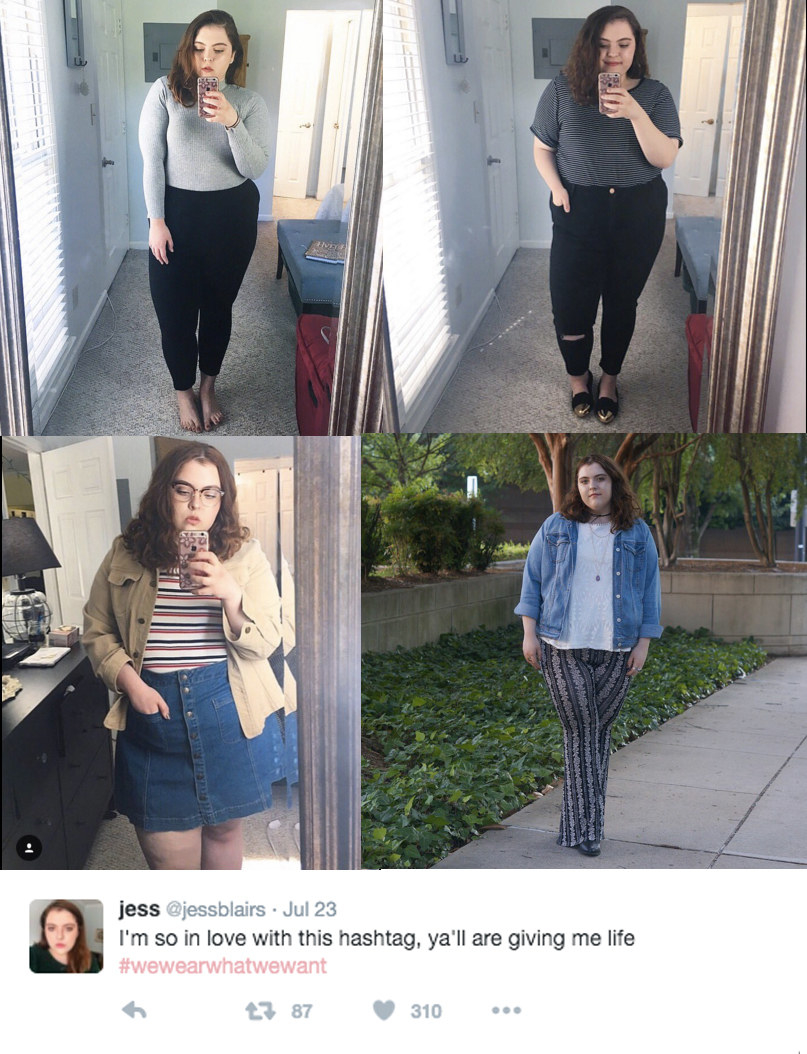 😍
Mariposa said: "My main goal is to use my modelling, blogging, and social media platforms to inspire people."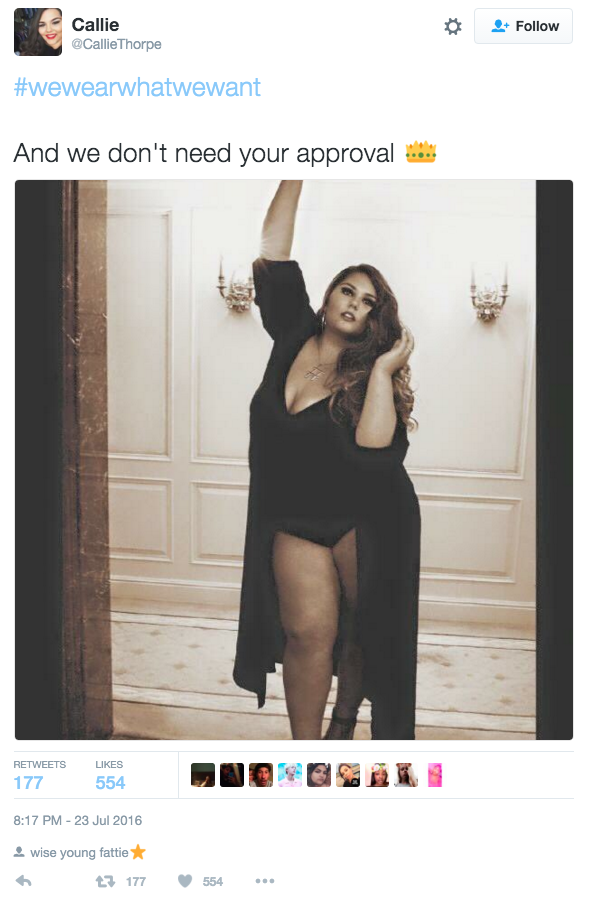 There sure are a lot of fire selfies using this hashtag.
🔥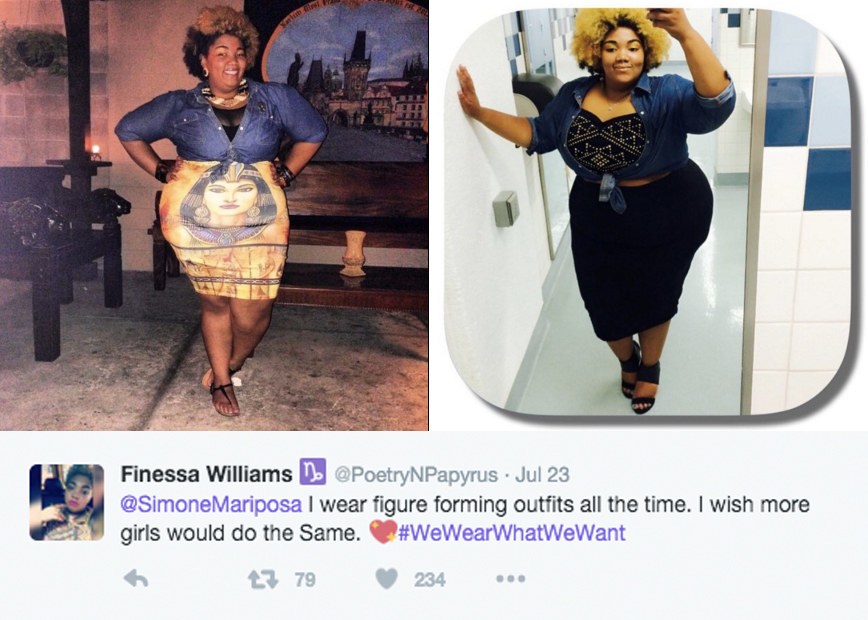 "It is my absolute passion to help people out there feel better about themselves by using my stories and others like them as motivation," Mariposa said.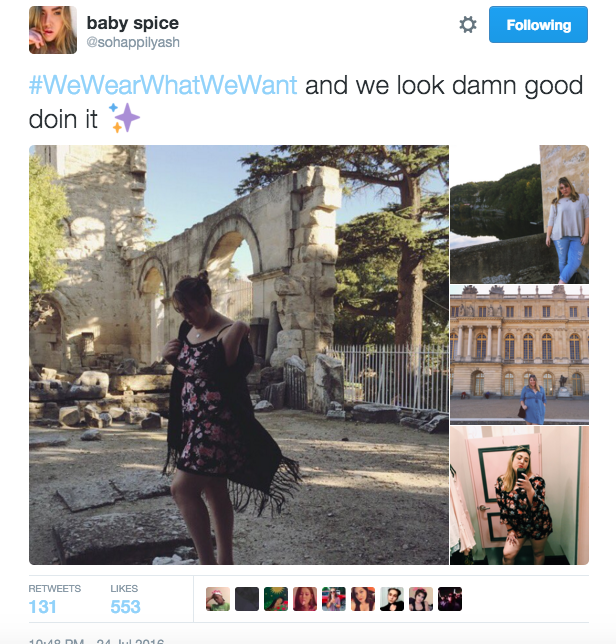 👏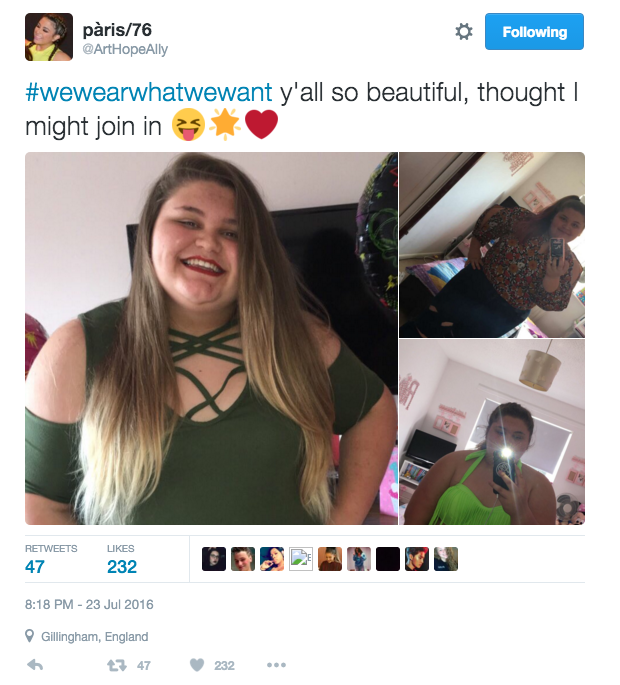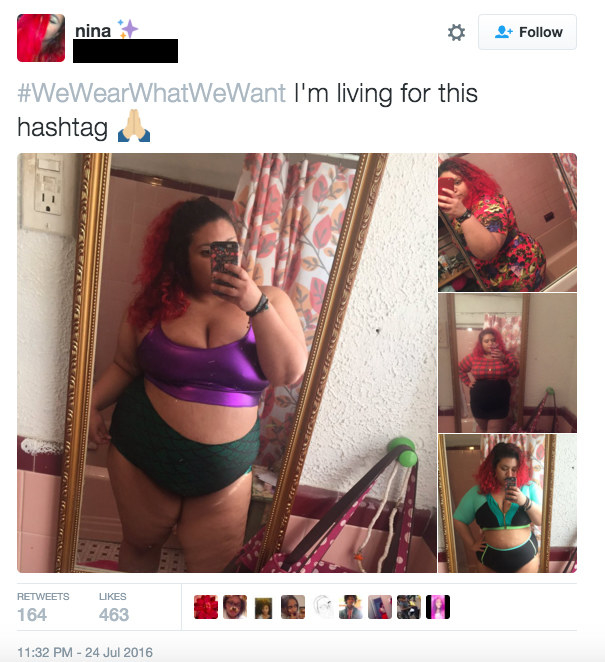 Mariposa never expected the movement to reach so many people, and she said she was "overwhelmed" by the level of support. She added she was "nearly moved to tears just thinking about it".
Mariposa hopes the hashtag sparks a wider conservation. "There are countless people out there who still lack that self-love to break their own mental chains of low self-esteem, and women like us can possible help to change that, she added. "We can lead by example."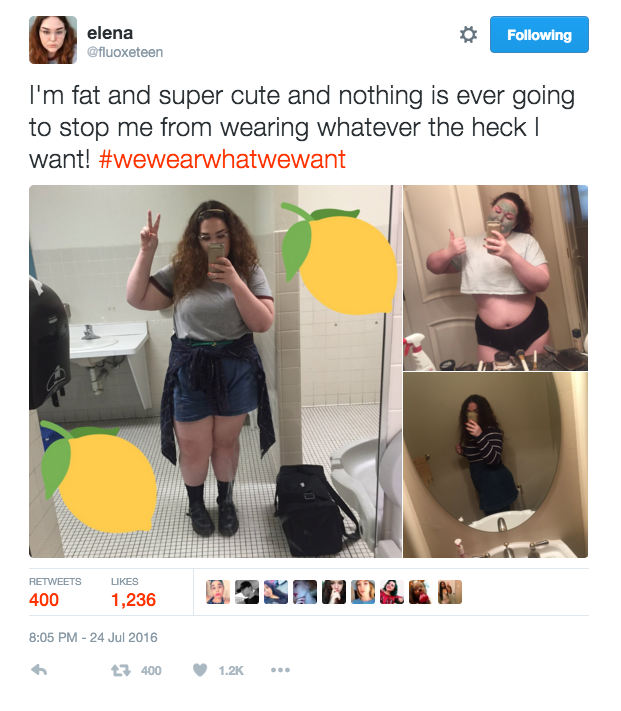 😍
🙌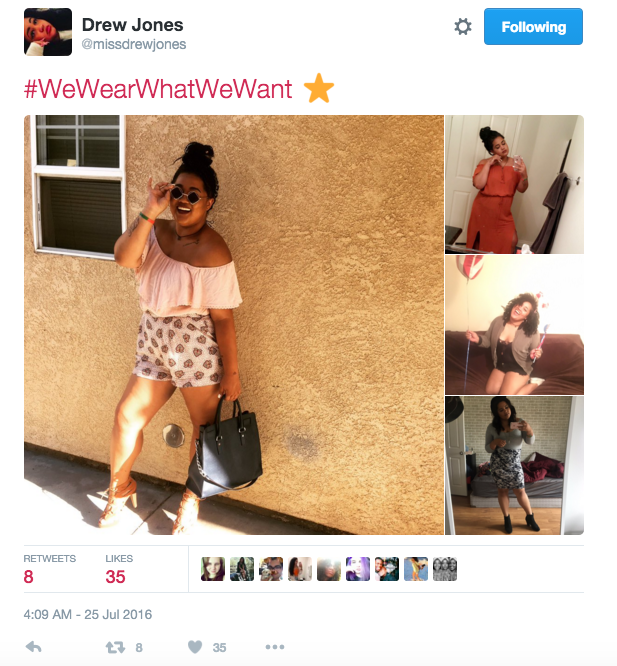 😍😍😍
👑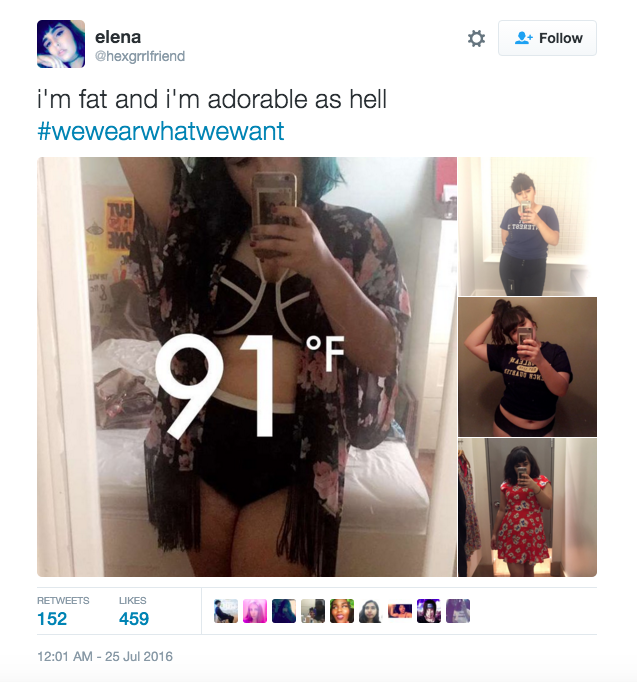 Mariposa said she was thankful for the women who have engaged in the movement: "I hope to keep it around for as long as I possibly can."