Boris Johnson's father, the former politician and author Stanley Johnson, will be going into the jungle for this year's I'm A Celebrity... Get Me Out Of Here!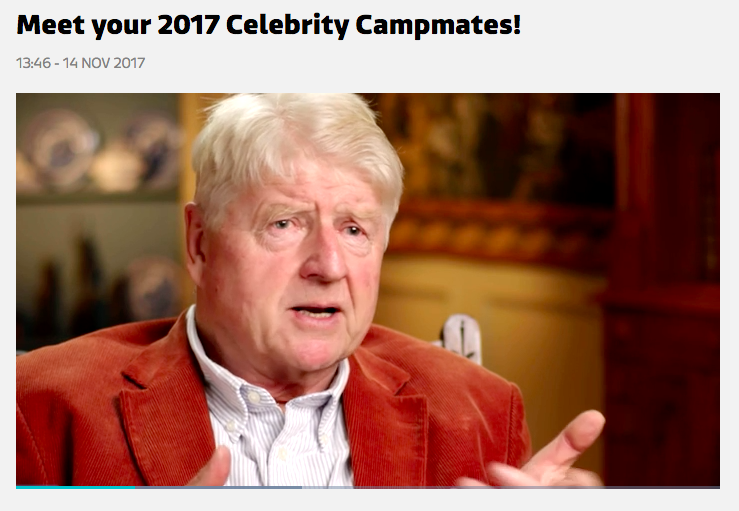 Speaking to ITV, Johnson said if his son found out he was in the jungle, he would be "jolly pleased".
When ITV made the announcement was made last night, people were quite puzzled and rather unsure of what to make of the news.
TBH, some people aren't sure if he really is a "celebrity".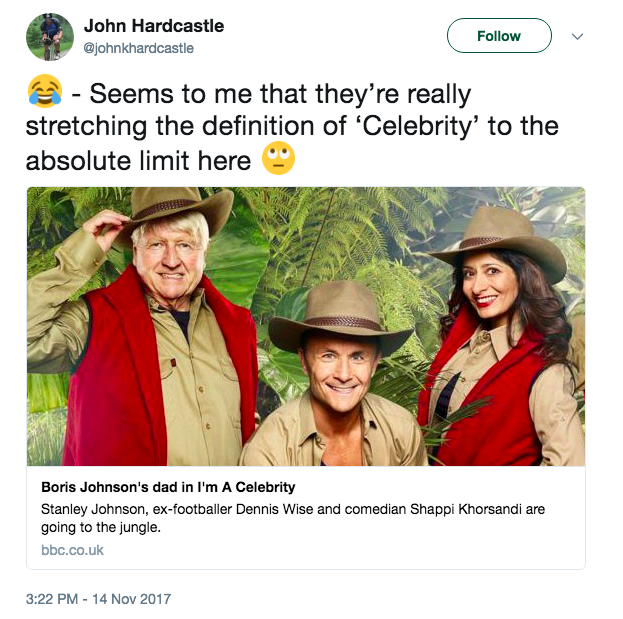 Whereas some had words to say about Boris:
However, some people are quite here for it: