This Michaela Coel Scene From "Black Mirror" Has Become A Meme And People Are Living For It
"BITCH OMFG I HAVE SUM TEA FOR YOU!!!" (No major spoilers.)
This is BAFTA-winning actor Michaela Coel, for those of you who don't know. She's a pretty big deal. Here she is in the first episode of the latest series of Black Mirror.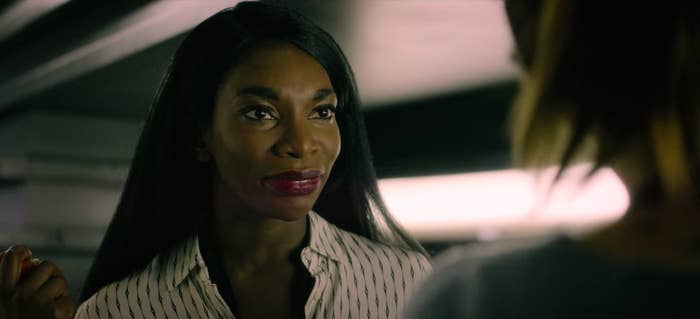 Michaela plays Shania Lowry in the episode "USS Callister" and for reasons we won't go into ends up doing this:
For some reason, this screenshot of Michaela's character has caught the attention of fans.
I guess it could be because her cute smirk here can hold so many different meanings.
Like she might be about to hear some magnificent tea.
And now it has become a meme.
The meme is now also in Portuguese.
Translation here:

Even Michaela approves.