This is 39-year-old Gail Twist and her 11-year-old son Ben. They live in St Helens, Merseyside.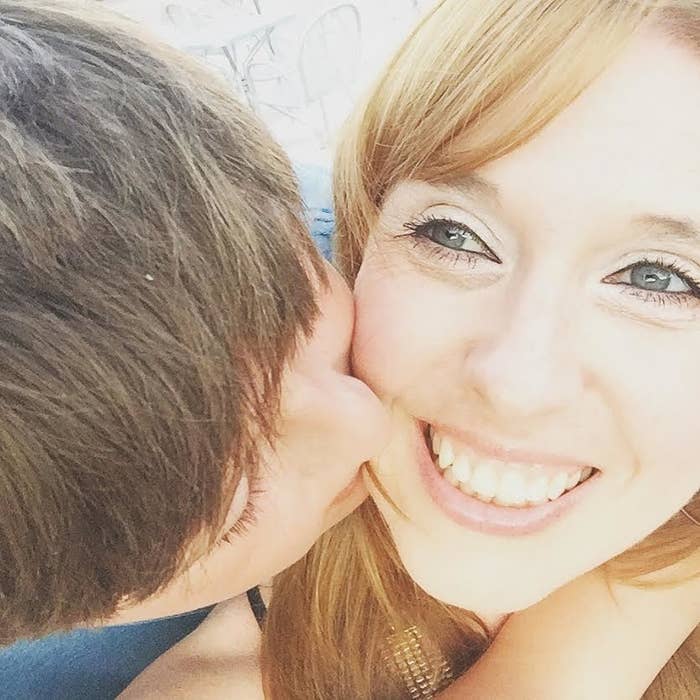 Ben is autistic and attends Lansbury Bridge School. His mum says he's a hardworking student.
Twist told BuzzFeed News that when her son failed his end of year exams the school sent him a letter that moved her to tears.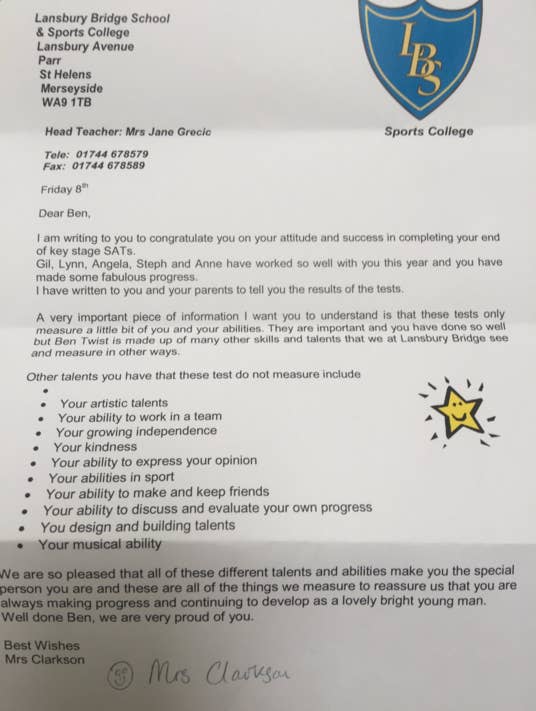 Twist said she had been moved by the fact someone had taken the time to personally write to her son "and say thank you and to consider him as a whole person and celebrate all the other great skills that he has".
And like the school, Ben's mum said that regardless of the results she is proud of her son for sitting the exams. "When I looked at his actual scores he achieved what we thought he would. The fact he did it is amazing," she said.
Twist spent up to 18 months trying to get Ben into Lansbury Bridge, rated 'good' by Ofsted, and she said it was worth it: "The school has unlocked how he learns and it's [a] very personalised and very visual style of learning, which meant he could sit the test without worrying or panicking, which is amazing."
When the letter was read to Ben, he said: "Wow. Do they really think that about me? I feel amazing."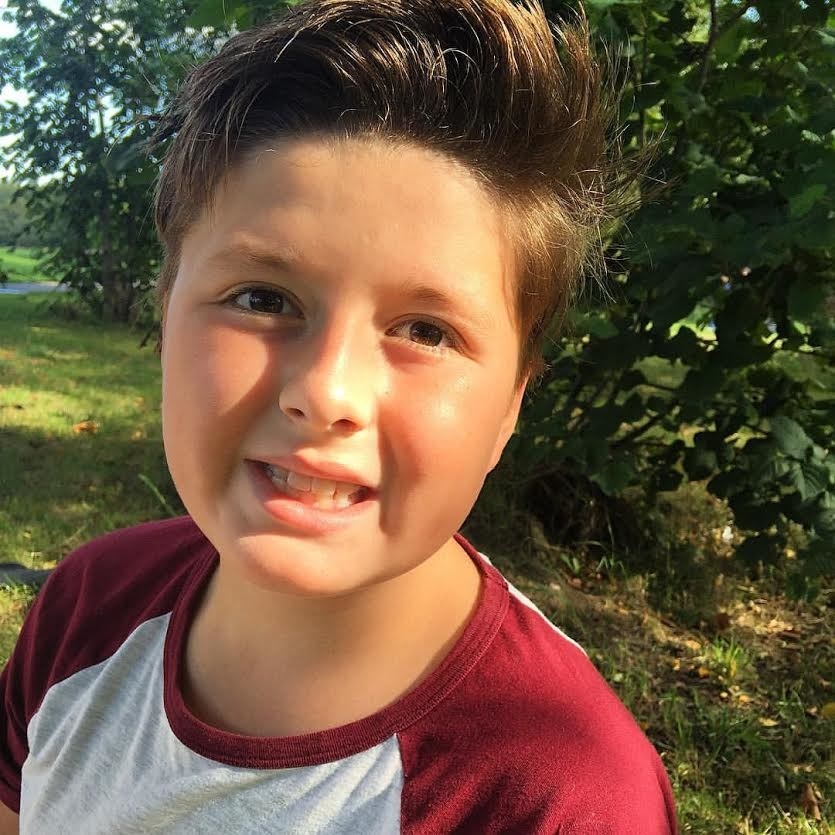 Twist thought the letter was so fantastic she decided to share it on Twitter. She didn't expect it to receive more than 3,000 retweets and 6,000 likes.
"My phone didn't stop with alerts. It's been on the TV in US and [in a] Portuguese newspaper," Twist added.
"With everything that's going on in the world especially the UK, it's nice to have something that reminds us about being human and... I'm glad I can contribute to that."
And many people have sent Ben supportive messages since hearing about his story.
❤️
Ms Clarkson told BuzzFeed News "I wanted Ben to know how proud we are of him as he has worked so hard and made great progress this year. We are a special school and it so important to us to measure progress in many different ways as I have outlined in my letter."