It appears to be a good moment for black British writing.
That's perhaps a curious statement to make in the face of research that paints a bleak picture of diversity within the publishing industry, but with a wave of books from young black women due to be released over the next few years, there is something to be cheerful about.
Fed up of not seeing their lives reflected in print, a new generation of female writers are knocking at the door of publishing houses determined to change that. And if that doesn't work, they're prepared to go it alone.
Friends Yomi Adegoke and Elizabeth Uviebinene, from London, are the duo behind Slay in Your Lane, a book they describe as a "black girl bible", and which is due for release in 2018.
The book, they tell BuzzFeed News, was born out of frustration. Uviebinene, a 24-year-old marketing manager, recalls how she phoned up her longtime friend Adegoke and had a heartfelt conversation about how the challenges of being a black young woman living in Britain were getting her down. "There were things I was going through that I wasn't sure how to navigate," she says.
"I want us to be careful not to fetishise young black women's voices – they're not 'a thing' or 'so hot right now'. They have always been important and always will be."
Adegoke, a multimedia journalist for Channel 4 News, suggested the pair put their heads together and write the inspirational, relatable book they wanted to read. "Black women have a lot of things to navigate such as work, health, representation, and education," she tells BuzzFeed News. "We need something so specific to our experiences."
Months later, after a bidding war between nine publishers, 4th Estate – a small publishing house owned by HarperCollins that also works with author Chimamanda Ngozi Adichie – won the rights.

Slay in Your Lane will document the stories of influential black women in the UK across different fields, including Ade Hassan, founder of Nubian Skin, a nude lingerie and hosiery line for women of colour, and Anne-Marie Imafidon, CEO of Stemettes, an organisation that helps young women get into STEM careers.
Through their accounts, the authors hope to elevate and encourage black girls and women. Adegoke says the book's Black British focus is important. "We are black and British women and we want to focus on our own experiences and struggles, and that's the biggest driving force for this book," she says.
"This book will explore racism, misogyny, sexism – we are not going to pretend it doesn't exist, it does exist, but we are here to say there are thousands of Black British women who have done amazing things, and hopefully, you'll see there are limitations but they don't have to define you."
Uviebinene says the pair want to see the idea of "slaying in your lane" become a movement. "We want Slay in Your Lane to become a verb with an ethos behind it," she says. "This book is written by us and for us. We want black women to carve out their own lane and share the challenges that will arise."
Very few publishers hold data on the ethnicity of their authors so it's something that's hard to audit, but statistics compiled by The Bookseller found that out of thousands of titles published in the UK in 2016, fewer than 100 were by authors who aren't white.

When asked why 4th Estate was keen to secure the rights to Slay In Your Lane, the firm's publishing director Helen Garnons-Williams says she was taken by the authors' "energy and positivity". "A wake-up call is clearly needed, in publishing, in business and in our wider society," she says, "and Yomi and Elizabeth are putting together a formidably impressive alarm clock."
"The purpose for the book was very clear and we did not want to move the focus from black women, so we published the book ourselves."
4th Estate will also publish Little Black Book: A Toolkit for Working Women by Otegha Uwagba this summer. Nigerian-born Uwagba, who was raised and lives in south London, is the founder of Women Who, a London-based platform that connects creative working women.
Her book, described by the publisher as an "invaluable companion for women starting up in the creative industries and beyond", was originally written and self-published in 2016. Uwagba, 26, says she expected to sell about three or four copies per week at the most. Instead, she sold 250 in two days.
"Someone who bought the book gave it to 4th Estate and that's how it all began. It's incredible," she tells BuzzFeed News. "I wasn't looking for a book deal. It wasn't a thing that I had envisioned – it was really just one of many special projects from Women Who."
The revamped version of Little Black Book includes "extra chapters and a fresh look cover", Uwagba says. "There will be a 'words of wisdom' chapter filled with inspiring women creatives. Some of them will be Chimamanda Ngozi Adichie, Penny Martin [editor of The Gentlewoman], Caryn Franklin MBE, Lynette Nylander [deputy editor of i-D], and a few other exciting ones I'm not sure I can reveal yet."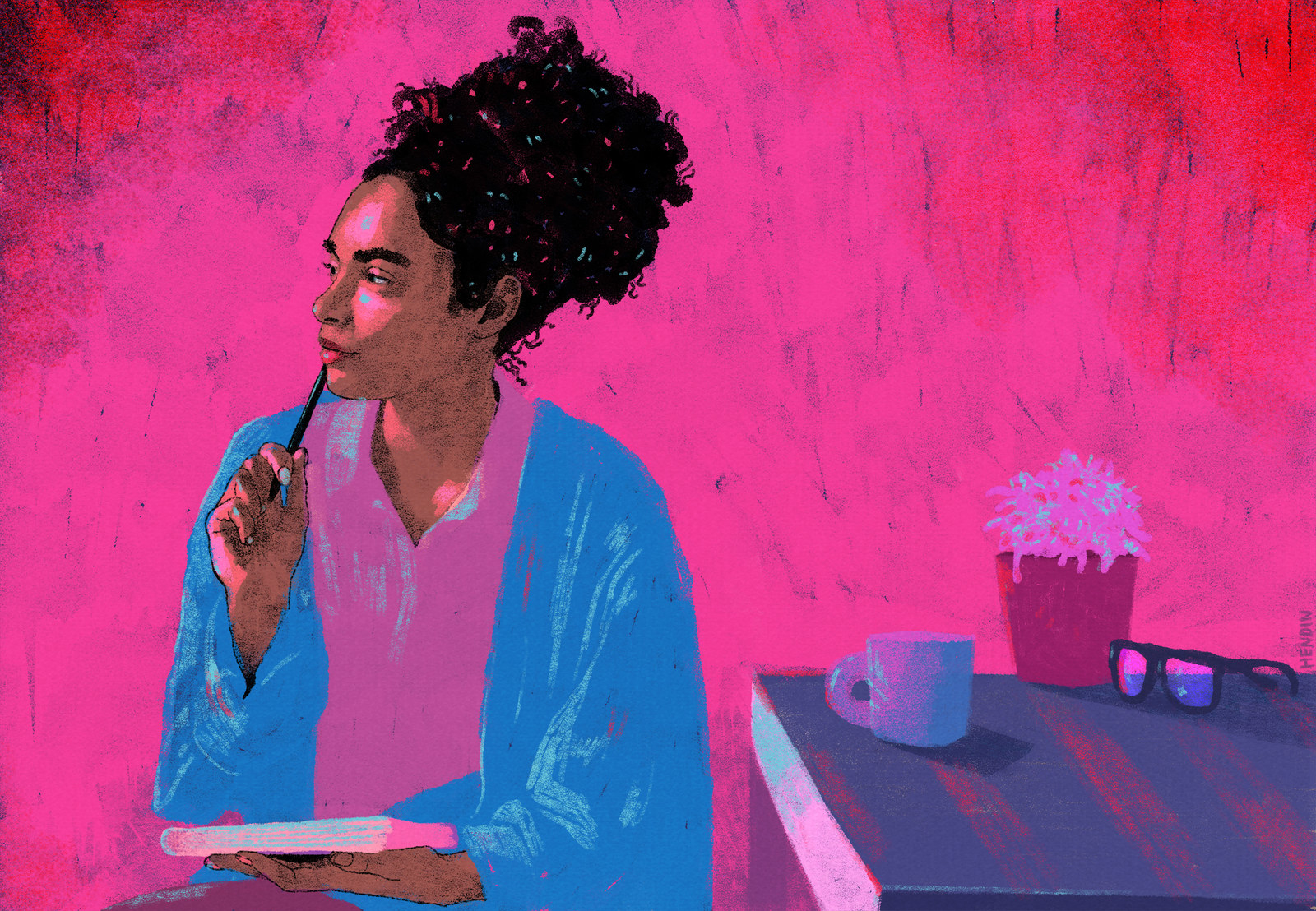 When BuzzFeed News asked 4th Estate about the number of black female writers on its roster, Michelle Kane, the PR and publishing director who acquired the English Language rights for Uwagba's book, says: "I want us to be careful not to fetishise young black women's voices – they're not 'a thing' or 'so hot right now'. They have always been important and always will be and it's all of our responsibility as publishers to try now to make sure that the contribution we make to the cultural fabric of the UK is truly representative."

Reni Eddo-Lodge, the 27-year-old behind the hotly anticipated Why I Am No Longer Talking to White People About Race, published by Bloomsbury, is sceptical other publishers share this sentiment.
She believes the number of books about race and identity being commissioned is a reactionary response from the British publishing industry, not a proactive one.
"I've watched the British industry really respond to this external thirst to talk about race and it's not come from the industry itself," she says. "It's come from the success of writers in the US and work like Nikesh Shukla's The Good Immigrant [a crowdfunded anthology of essays on identity in multicultural Britain], which I am featured in... The response was amazing, which further confirms people want to read about [these subjects]. The publishing industry has been sleeping."
Eddo-Lodge, whose book was inspired by her viral blog post of the same name, says it was the fierce debate her article provoked that pushed her to consider writing about race. And like the team behind Slay in Your Lane, the east Londoner says it was crucial for her to focus on race in Britain as opposed to America, which often dominates the discussion.
"When you're writing a book you look at what's out there in the same sphere," she says. "I couldn't find anything in the 20 years prior about the subject I was writing about and that's disheartening."
She adds: "I hope the cover and title sparks curiosity so some people can learn something new. What I'd consider success – especially when it comes to my pieces about race – is when people come to me and say 'you've changed my mind about this topic' and when people of colour say 'you've affirmed something I've thought for a long time'."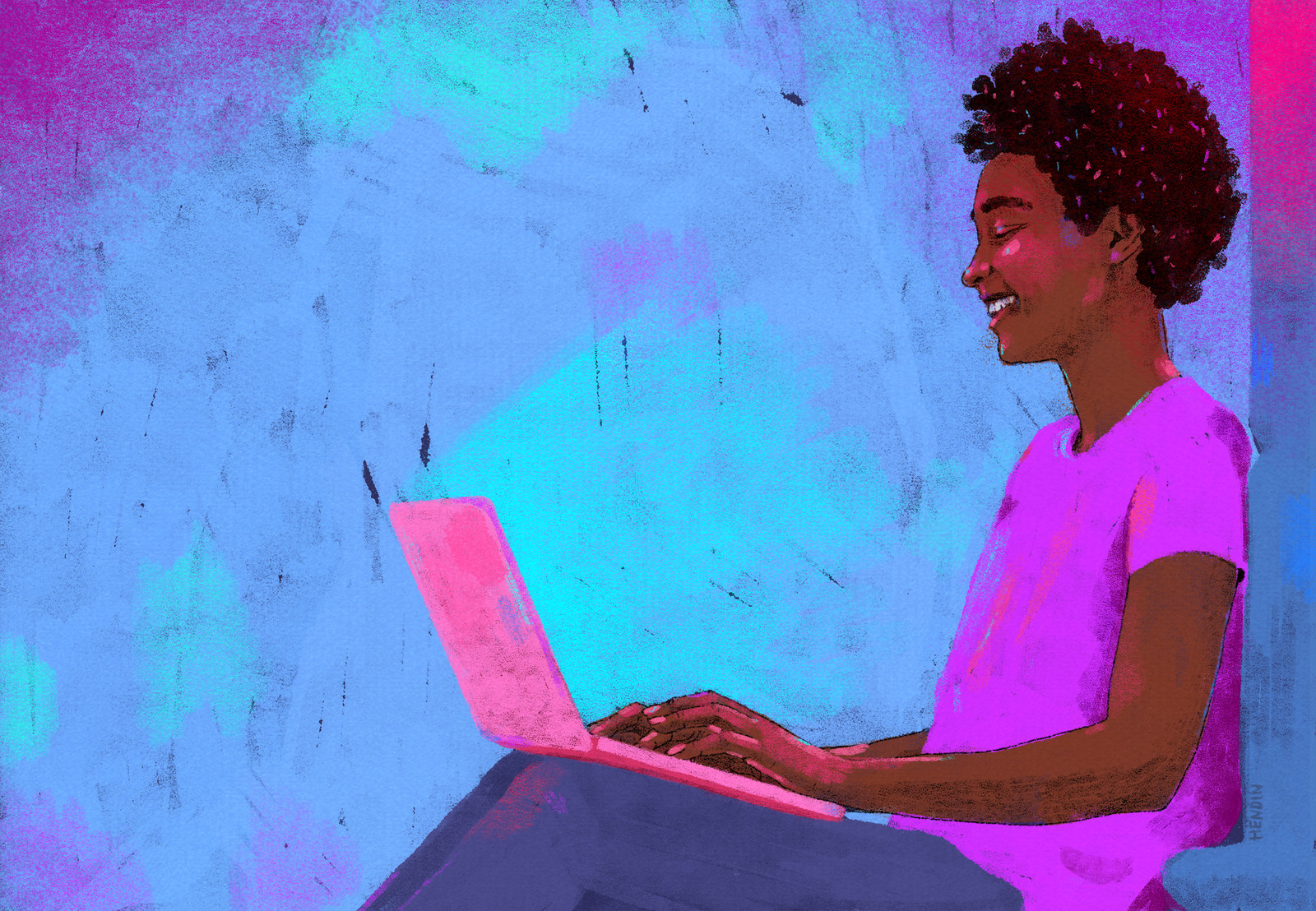 While Slay in Your Lane, Why I Am No Longer Talking to White People About Race, and other books in the works, such as Penguin's A History of Hair, by academic and broadcaster Emma Dabiri, have found homes with mainstream publishers, some black women have gone in a different direction.

Joy Francis, executive editor and founder of Words of Colour, a social enterprise that develops and champions writers of colour, tells BuzzFeed News: "Black British literature has always been improving and innovating, in spite of the lack of progress on cultural inclusion within mainstream publishing. In fact, the tendency for Black British writing to get pigeonholed has spurred writers of colour to find alternative publishing avenues, audiences, and collaborators.
"This has generated ever more confident and contemporary narratives which has led us to where we are now: at a point of greater visibility, self-confidence, and less reliance on mainstream publishing as the only option for literature to be read."
One option is turning to niche publishers, like Jacaranda, founded by Valerie Brandes. One of its authors, Irenosen Okojie, is shortlisted for the newly launched Jhalak Prize, which celebrates the work of black, Asian, and other ethnic minority authors.
Brandes tells BuzzFeed News: "In the UK when you're white and middle-class, publishing is a career option for you, but black people don't [feel that]." For this reason, she says, there is more of a DIY culture.
Natural hair bloggers Jay-Ann Lopez, 25, and Patrina Tri Charles, 24, have amassed more than 38,000 followers on Instagram. Something that concerned them was the discrimination they witnessed against particular hair textures within the thriving online natural hair community. For example, women with 3A to 4A hair types – typically softer, looser curls – seemed to be pushed to the forefront.

Their solution was Kink, a book encouraging black women to love their hair whatever the texture, published through an online service called Blurb. "People are making YouTube videos about how they are exiting the natural hair community... [because] we talk about 'women with natural hair' yet only one type of woman is being celebrated," says Charles. "We thought, Let's make a change, [by] addressing it and not turning our back on the situation."
The two agreed to self-publish Kink because "we wanted to the book and the message behind it to retain their integrity. We know when working with external parties, they sometimes try to change the vision; they try to make it more palatable to maximise sales."
They add: "The purpose for the book was very clear and we did not want to move the focus from black women, so we published the book ourselves."
As creative directors of Kink, the pair both wrote the poems featured in the book, and Charles took photographs of the models. "We always want the things we do to be meaningful and impactful," Lopez says. "You don't see women over a certain age or certain size, and locs are excluded quite a lot… and when children are mentioned it's always light-skinned children with curly hair rather than a dark-skinned child with afro hair."
Charles says Kink is something that will be passed down through the generations: "I definitely wish I had something like Kink when I was younger. It's something you can treasure and hold on to and I hope people feel that as well."
To accompany the book, the pair hope to set up workshops in schools for young people. "We will mainly be exploring topics about identity and these conversations need to happen when people are young," says Lopez. "You can make a change or positive impact."
When BuzzFeed News tells Jacaranda's Brandes about Kink, she praises the book, and says: "I love that, we need more things like that."
She adds: "When I hear about young people talking about their issues and how they tackle it inspires me to do more. The more of us the merrier and when we have pockets of influence that's when we have power."
CORRECTION
Joy Francis is executive director of Words of Colour Productions. An earlier version of this post said she was the editor.